Targeted advertising is a powerful tool that allows operators to convey information to gamers as quickly as possible. The secret to promotion is simple. It includes interaction with the target audience, end-to-end control at different stages of the marketing campaign, and affordable prices.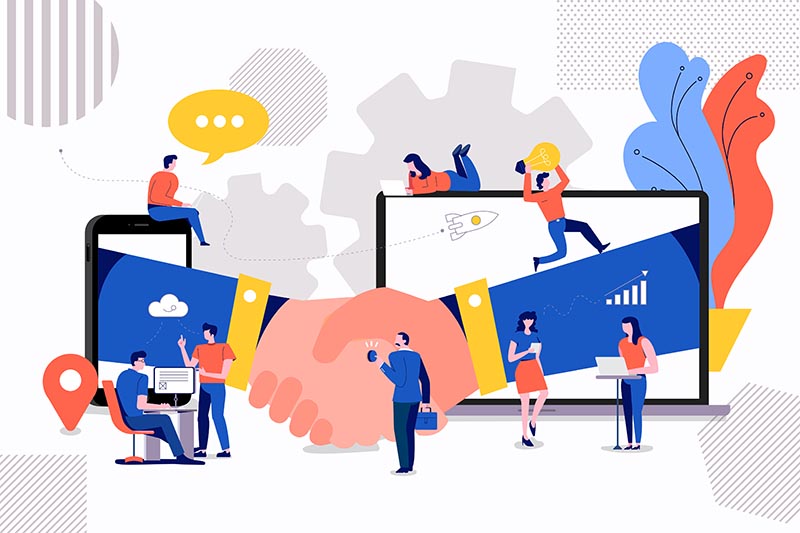 Rosloto offers you to consider the key advantages and stages of promoting iGaming projects.
This is a type of online casino promotion on popular social platforms.
Most often, specialists focus on Facebook, Telegram, Instagram, WhatsApp, Viber, and other instant messengers with a multi-million audience and a loyal attitude of the administration towards gambling.
The advertising message is maximally personalised. It is viewed only by users who meet the target criterion. These are gender, age, geolocation, range of interests, and other characteristics that distinguish potential gamers from other participants of the internet space.
Some data is collected during the registration on social platforms. Some information is received based on users' activity in instant messengers (clicks, views, comments, status in communities, etc.).
The main parameters of the target audience for configuring advertising:
demographic specifics (sex and age);
geolocation (region, country, city of residence);
behavioural and social indicators (wage level, education, marital status);
interests;
external segments (information from DMP (Data Management Platform) used for identifying micro-groups of the target audience);
contextual advertising data (search engine queries previously entered by users).
The targeting trend has become very popular over the past 5 years.
This ad model is used by Levi's (youth clothing), Watchfinder (luxury watches), HealthInsurance (online healthcare market), and other companies.
Mazda (the largest car manufacturer), for example, launched geotargeting based on the location of official dealerships. Website visitors receive personalised offers with prices, technical characteristics of models, and test drive videos from the automobile concern.
Samsung introduces new Galaxy solutions on Instagram. Users can get acquainted with the features of gadgets (camera capabilities, new functions, etc.) from Instagram stories.
Experts believe that the right marketing strategy helped the Republican candidate Donald Trump win the 2016 presidential elections. His main opponent, the Democrat leader Hillary Clinton, relied on TV advertising for different groups of voters: women, dark-skinned people, migrants, and others. The Trump team went further. They created lots of micro-targets for thousands of audiences on social networks.
The victory of the Republicans proved that targeting is the most effective method of promotion in the internet environment. This approach is used in the retail, service sector, insurance, banking and, of course, gambling.
Consider the main advantages of targeted advertising:
Precise orientation to the target audience

These are men aged 25–45 with a stable above-average income, diverse interests, and a responsible attitude towards gambling (as a way to have fun, not make money).

The promotion of iGaming projects is closely related to age and geolocation restrictions. Therefore, it is important to take these limitations into account for specialists.

When creating target groups, marketers also focus on demographic statistics, traffic sources, and seasonality. For example, in the fourth quarter, users express excitement associated with Halloween, Black Friday, and New Year. In the summer, gamers are more likely to choose sports-related gambling products (for example, football-themed slots)

Broad audience outreach

Targeting is focused on users of social networks. Europeans prefer Facebook, Telegram, and Viber, while Americans pay more attention to Twitter and WhatsApp

Overarching analysis and performance monitoring

It is possible to evaluate a campaign's performance in real-time and make quick changes. The list of adjustments includes the management of advertising settings and target audience parameters, A/B testing, the publication of auxiliary messages, and other options.

The key parameters for evaluating the effectiveness include the value of clicks, the number of subscriptions, the difference between income and promotion costs, as well as conversion.

Entrepreneurs can use AdWords, Bing Ads, Google Analytics, and other free services with advanced analytics

Affordable cost

Social media targeting will cost much less than native and contextual advertising, SEO marketing, and sponsorship.

A good bonus for operators is the possibility to create casinos based on instant messengers (for example, Telegram) and redirect an interested audience to such resources. Thanks to this, the number of gaming platforms is increasing (due to the presence of a chatbot and a gambling site)
The following types of messages are suitable for the entertainment industry:
Advertising in Stories. About 50% of successful Instagram and Facebook stories are created by companies, not individuals. At the same time, 60% of business owners create stories on social networks at least once a month. This advertising format is gaining popularity rapidly due to its multitasking and simplicity. It is possible to post photos and videos, add links to a gambling site, reactions, and polls.
Universal post. This solution is ideal for attracting the attention of users to online casinos, current promotions and bonus offers, and gaming novelties. The message is posted in the news feed to allow more gamblers to see it. Just in the first variant, you can add photos, videos, polls, links to a site to a universal post.
Lead Ads. The peculiarity of this format lies in collecting contacts of an interested audience. Gamers indicate their phone numbers and e-mail addresses. This data can be used for sending newsletters in the future (for example, messages with information about lucrative welcome bonuses). In addition, the use of Lead Ads is a good way to build a client base for further effective communication.
Carousel. This is an advertising message created in the form of cards (3–12 pictures for one post). Images with captions are placed on the cards, for example, with information about the benefits of registering at an online casino (bonuses for beginners, stable pay-outs, quick withdrawals, thematic games, etc.).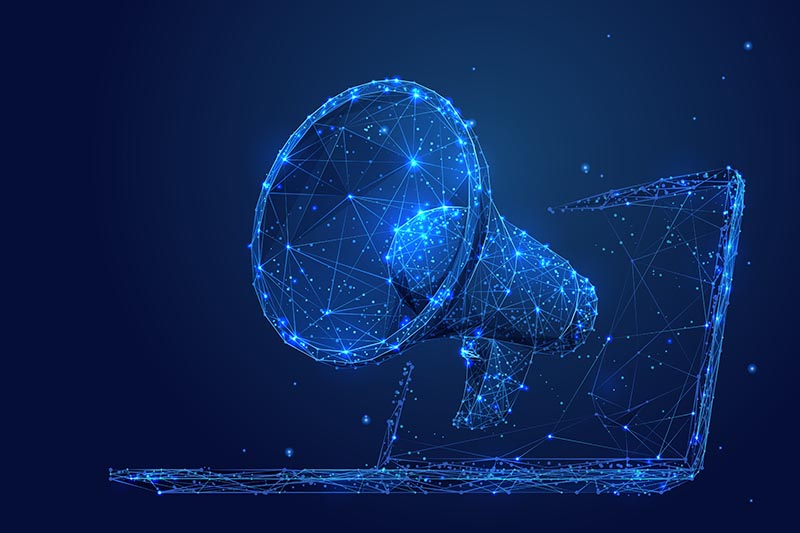 The appropriate settings are presented on the official website of the messenger. The Advertising section is located in the top left corner.
When opening a business account, the first thing an entrepreneur should do is to click on the Start Advertising button. Next, he or she has to select the goal of the marketing campaign. The system will offer personalised settings depending on the aim.
The goals for casino operators:
ad displays and clicks;
the involvement of VKontakte (newsletter subscription, filling out a lead form, joining communities, and the participation in thematic events are suitable for the gambling industry);
conversion (for the desktop version of a gambling site and a mobile application).
After specifying your goal, you should click on the Create a Post button.
The social network offers:
8 formats for displaying in the feed (carousel, publication with a button, universal post, advertising in clips, collection of applications, website and personal page advertising, mobile casino promotion);
3 variants of text-graphic blocks (advertising of a community, an external site, or an application in VK Mini Apps).
Operators have access to ad size configurations — from 145x85 to 145x145, with a title from 3 to 33 characters. Images in such formats as JPG, PNG, BMP, TIFF, and GIF are supported. The size of the uploaded file should not exceed 5 Mb. The text should not exceed 50% of the publication area.
The segmentation increases the effectiveness of a marketing campaign because an ad is not directed to all users, but only to a selected group.
The following targeting settings are available on VK:
demographic specifics (the age marking 18+ or 21+ is suitable for iGaming-projects, gender — male, marital status — any);
geographical data (country and city, the exclusion of specific regions);
interests (you can specify VK communities or apps with the loyal audience);
social characteristics (employment, education).
A special counter shows the number of social network users that meets the specified parameters. In addition, operators see forecasts for outreach, number of displays, and promotion expenses.
This is an interaction with gamers who have previously shown interest in a gambling site. The option is an addition to the main block. It can increase the conversion of an iGaming project significantly.
An audience for retargeting is generated in three ways. It is possible to:
upload lists of gamers from an already prepared file;
filter out players who have previously scanned a QR code;
create a list of VK users applying a special JavaScript code.
Entrepreneurs should fill in such fields:
Frequency of displays. An operator has to indicate post demonstration time, including holidays and weekends. An operator should check the box next to each item because online casinos work around the clock without lunch breaks and even at night.
Setting up the value. This is the cost per click (CPC) or 1,000 displays (CPM).
Budget optimisation. The tool will distribute the specified advertising budget among different targeted messages and marketing campaigns.
The choice of platforms for displays. The list of available options includes mobile or desktop devices, selected communities, other social networks, and affiliated services.
After specifying the parameters, click on the Create an Ad button.
You can launch a targeted campaign in three ways:
Through the Instagram application. The solution is more suitable for individuals, for example, influencers.
Using the Ad Centre tool through a Facebook business page. The tool is suitable for monitoring comments, likes, reposts, posting informing about promotions and increasing the recognition of an iGaming brand as a whole.
Through the Ads Manager advertising account. This instrument is used for installing mobile casino apps, increasing the conversion of a gambling site and targeted videos views, and other tasks. The tool contains an analytics system with flexible settings for existing marketing projects.
Let us learn how to organise a targeted campaign in a Facebook Ads Manager business account:
The choice of goals

Three groups of goals are available to entrepreneurs: recognition, consideration, and conversion. For the gambling industry, the last group is of most interest. It is aimed at increasing the number of registrations and replenishing gaming accounts.

You can choose such additional aims as increasing internet traffic and expanding the number of downloaded applications (for mobile casinos)

Setting up an audience's parameters

It is necessary to set age and geolocation limits considering the ban on advertising in specific countries.

You can also post a message, not for new users, but existing subscribers. To do this, go to the More Tools section. Specify an Instagram page and the selected group of gamers

The selection of platforms for displaying ads

Entrepreneurs have access to publications on Instagram, Facebook, Audience Network, and other social networks.

It is better to create separate campaigns for Stories and News Feed for the Instagram audience. It will be easier to track monitor their effectiveness in the future

The adjustment of budget and demonstration schedule

An operator can manage his or her daily budget and the total amount he or she will spend on the entire advertising campaign.

An entrepreneur can indicate a specific display time or select a round-the-clock demonstration (suitable for gambling projects) in advanced settings

The creation of a post

Images (up to 6 photos, videos or slides per post), carousel ads (up to 10 elements), and selections (for launching demos directly in the application) are available for Instagram.

An operator should indicate a bank card number to pay for advertising services. He or she also has to enter the tax individual number. Facebook Ads Manager operates officially and pays income tax on any advertising service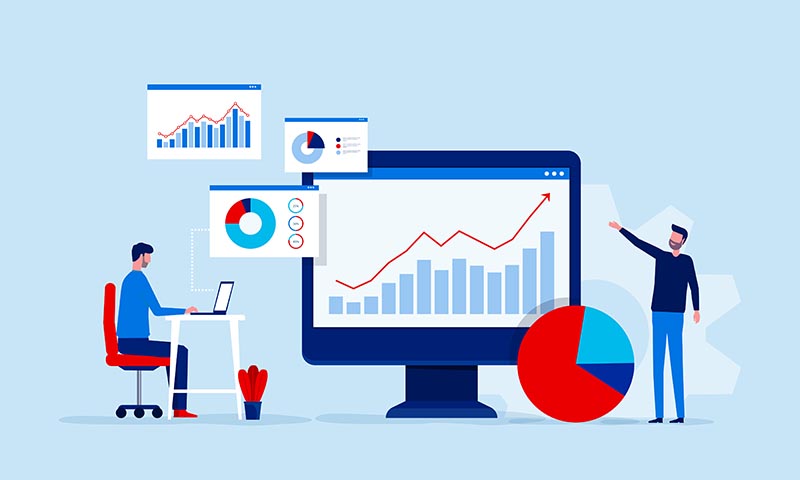 The secrets of effective online casino promotion are as follows:
Concise messages and attractive content. These are bright, high-quality, and catchy pictures. The title should be engaging and capacious. Text ads should include only key facts that will cause the right emotions.
Rewards for actions. Gamers need to understand what they will get for joining a gambling site. Operators can offer bonuses for the first deposit, lucrative cashback, access to premium games, participation in seasonal tournaments, a reward for attracting a friend, and other options. The main thing is to place the correct accents.
Filling a site with useful content. After clicking a link, gamers should see a modern gaming platform with easy navigation, a rich entertainment library, a licence and certificates. Otherwise, an entrepreneur will spend money on attracting the audience, but he or she will not get promising clients.
The use of retargeting. Business accounts in social networks include tools for working with registered gamblers. For example, you can aim an advertising message at users who have visited a site in the last 28 days.
Targeted advertising is an effective method of promoting a gambling website in social networks and instant messengers.
The list of advantages includes the affordable cost of the method, the interaction only with the target audience, a broad coverage, and convenient end-to-end control. Advertising activities are aimed only at potential gamers defined by demographic and social parameters, interests, and geolocation.
Popular post formats are as follows: Lead and Stories Ads, Universal Post, and Carousel. You can use texts, photos and videos, reactions, and polls in messages. Personalised slideshows with the listed benefits for players can bring you a good response.
The launch of targeted advertising consists of several stages: the selection of a campaign's goals and the target audience, setting up marketplaces, the indication of the budget and frequency of displays, the creation of a post considering available formats.
Rosloto provides professional promotion services for iGaming projects. The list of our offers includes targeting in social media, native and contextual advertising, SEO marketing, and cooperation with affiliated networks.
You can order such profitable gambling products from Rosloto: