The branded bookie software is characterised by high productivity, good equipment, and a diverse event line with an adjustable margin level. The Symphony product is an excellent choice for beginner bookmakers and experienced entrepreneurs who want to enter new markets.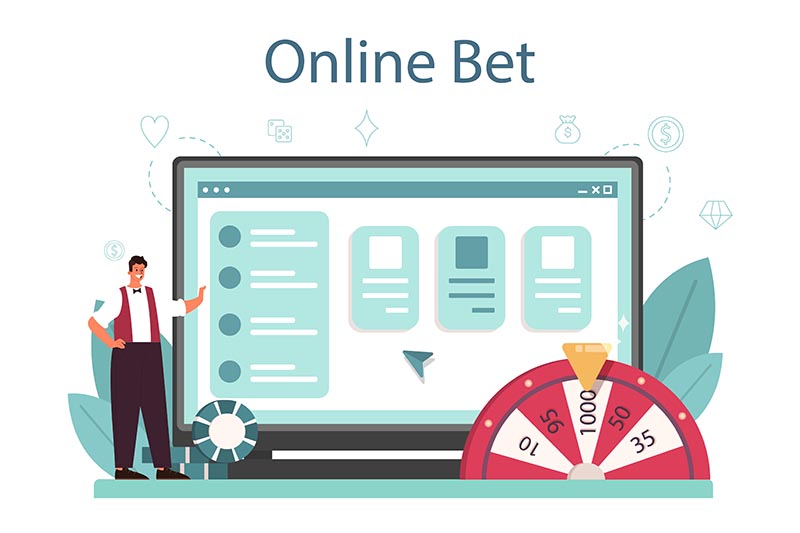 You can order a branded betting program at the Rosloto studio. Contact our manager and learn about the benefits of connecting the developments.
The brand is an international software company headquartered in Amsterdam. The offices of the manufacturer are located in Lviv, Krakow, Skopje, Boston and Rzeszow.
Basic information about the producer:
The firm provides comprehensive services for software creation and testing, DevOps support, maintenance, UI/UX design, digital marketing and Agile consulting.
The developer delivers solutions for a variety of industries. These are e-commerce, healthcare, insurance, financial sector, and logistics. Operators can buy Symphony's betting software or order proprietary program for online casinos.
In 2020, the firm introduced Symphony Anywhere, a global virtual office. The solution erases borders between countries and provides full-fledged work from anywhere in the world.
Theo Schnitfink is the founder and technical manager of the enterprise. The staff includes 650+ employees — professionals in the field of programming, QA engineering, web design, and analytical modelling.
The company serves 350+ B2B clients. The provider holds a strong position in the markets of Europe and North America. Symphony's betting software has been tested and approved by BetWinner, Ladbrokes Coral Plc, Avantage Entertainment and other international bookie agencies.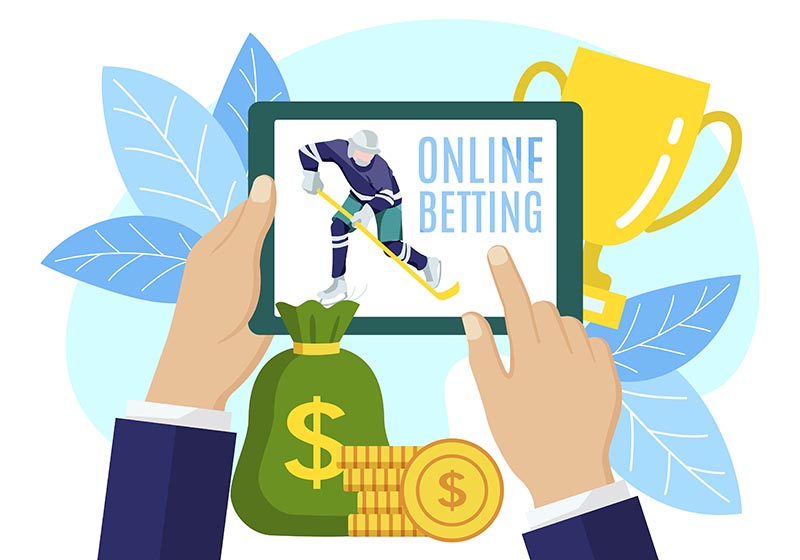 The organisation acts as a technical partner for many wagering operators and betting shops.
Most of the projects were created from scratch, including:
cross-browser platforms for accepting traditional and eSports bids;
programs for organising tournaments;
fantasy sports solutions and other significant products.
Benefits of the proprietary program:
Modern technology stack

Symphony Solutions betting software is created using HTML5, JavaScript, Java, NoSQL, WebSockets, Akamai CDN and other progressive IT solutions.

The finished product is cross-platform, flexible, and highly secure. The platform can be easily scaled to enter new markets or expand the scope of activities

Different formats of cooperation

Entrepreneurs can order Symphony Solutions betting software as a full-featured turnkey solution, a White Label platform, or a "hybrid" bookmaker.

The developer suggests installing a betting platform with personalised access through the Symphony Graphyte AI SaaS service

Good equipment

The manufacturer provides a wide choice of customisable features. The solution contains a CRM system, a payment gateway, and a module for the security and verification of gamblers.

At the request of the client, additional services can be integrated, for example, an affiliate program or a bonus system

Excellent performance

The software for betting shops Symphony is characterised by increased request processing speed, load stability, simplified navigation, and fast transactions from anywhere in the world.

The platform performs 10+ thousand operations per minute. These are registration and identification on the site, making a deposit, accepting and calculating bets, accruing bonuses and much more. Single request processing time — up to 70 milliseconds

Contemporary design

The operators can buy Symphony gaming software for betting along with the author's visualisation of the site. The company creates the BC corporate identity and implements the most daring ideas of the customer.

The producer focuses on UX design with easy navigation and the use of colourful gamification elements
Symphony's software for betting shops comes with a complete event line.
Key features of the product:
placement of 100+ thousand bets monthly on pre- and live matches;
coverage of the team and individual sports — football, basketball, tennis, Formula 1, volleyball, horse racing, and winter activities;
accepting bids on 100+ sports markets (transborder and local competitions, commercial tourneys and charity meetings);
support for American, European and Asian odds types;
publication of different betting options such as totals, express bets, over/under, top 3, doubles and temporary favourites;
the presence of a module with detailed statistics, a hint system and other useful instruments;
support for real-time broadcasts of top events with automatic updating of coefficients and analytics.
Multi-channel bookmaker software by Symphony can be connected to the proprietary cloud infrastructure. The product functions as auxiliary storage and environment for comfortable deployment in regulated markets.
Benefits of using the Cloud system:
additional protection of data and the perimeter of the gambling site;
access to secure hosting from anywhere in the world;
prompt addition of new functions to the bookmaker;
comfortable scaling of the project;
increased speed of processing operations;
lower capital costs when entering new markets.
Administrators can buy Symphony's betting software along with the progressive Cloud service. In addition, the company is developing cloud-based wagering applications from scratch and upgrading outdated local data transmission systems.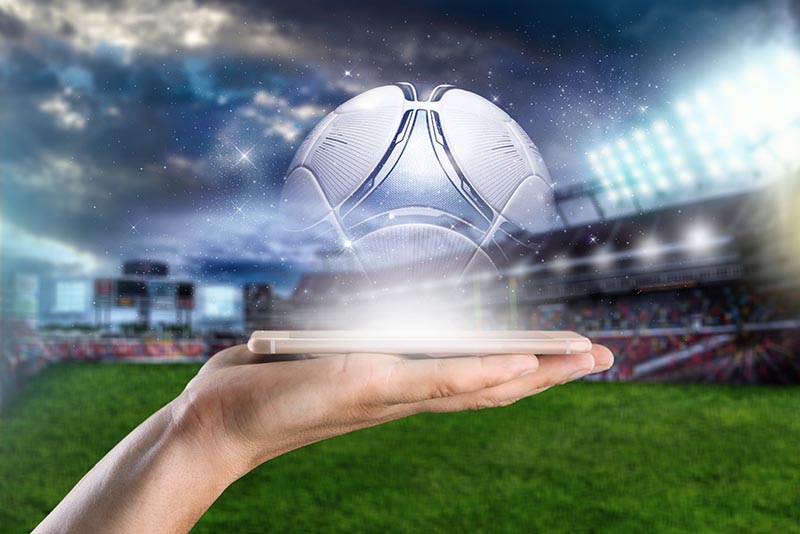 Software for bookmakers by Symphony Solutions should be supplemented with effective business options:
Personalisation of content. The provider improves the betting solutions through AI integration. The system collects and analyses the reactions of clients to provide them with tailored user-generated content. It includes real-time bidding recommendations, detailed statistics on key markets, promotions, slots and table game offers.
Mobile application testing. The enterprise evaluates cellular solutions for their vulnerability, customer experience, UX design adaptability, and performance. It is possible to refine the mobile betting shop on Android and iOS by expanding its serviceability, increasing the speed of reactions to customer requests, and personalising content based on artificial intelligence.
Multichannel orchestration. Integration into Symphony betting software of omnichannel solutions to attract paying traffic from different types of devices: gadgets, desktop PCs, and land-based slot machines. The transformation of the bookmaker into a multi-channel structure facilitates business management, optimises current costs, and simplifies entry into new markets.
Ethical marketing. Comprehensive services for effective website promotion using SEO, SMM, contextual and native advertising, email newsletters and other methods. Before launching a marketing campaign, experts evaluate previous commercial activities and market conditions and analyse the offers of competitors.
Agile transformation. The provider conducts special training and certification. The Agile system is a flexible development methodology. It is used as a guide when creating digital products for various commercial areas, from private healthcare to gambling. The successful activity of the company in terms of Agile transformation was noted by the specialised online publication Technology Headlines.
24/7 support. The omnichannel betting software by Symphony can be ordered in combination with business technical support. Experts advise users on issues related to registration and verification, cash bonuses, making a deposit and withdrawing winnings.
Symphony is a certified technical partner for many bookmakers from Europe and America.
Consider examples of successful collaboration that have brought good profits.
The provider created a distinctive online platform for eSports and bookmaking within 9 months.
Ready-made software for betting shops by Symphony has these characteristics:
Increased speed and load resistance. The optimisation was carried out on the external interface, which reduced the page load time and improved the overall performance of the site.
Microservice architecture. The scalable solution is implemented on AWS (Amazon Web Services) to distribute the server load on the infrastructure of the bookie project.
Simplified navigation and payments. The developer has integrated a few additional gateways and optimised the front end for more comfortable use on gadgets and native devices.
The cooperation of Symphony and Ladbrokes Coral resulted in record attendance and profitability figures for Grand National 2019 (the UK's most popular horse racing championship):
2 000 000+ gamers made at least one bid during the tournament;
25 000+ transactions per minute were processed by the platform during the competitive period.
The firm has modernised an operative Symphony bookmaker software platform for quick and efficient deployment in European and African markets.
Key features of the option:
Flexible settings. The programs are easily adjusted to the peculiarities of work in 10+ countries in Europe and 20+ jurisdictions in Africa. This is the procedure for accepting bets and paying prize money, withholding income tax from winnings, bonus rules, and the nuances of advertising campaigns.
High productivity. Experts have adjusted the parameters of Cloudflare optimisation and data caching policies, created auxiliary storage, and replaced some of the code libraries.
UX design. The platform features modern visuals with straightforward navigation and tips. The interface easily adapts to the device parameters.
This is a European firm that develops and tests betting platforms for regulated markets.
The program for bookie shops is famous for its good equipment and excellent productivity. Symphony's bookmaker software is based on contemporary technologies: HTML5, JavaScript, Java, NoSQL and others.
The event line includes 100 000+ bets on pre- and live matches monthly. The solution supports different types of bids and odds, as well as covers competitions at the international and regional levels. Gamers can play, place bets and watch top matches live with full HD streaming.
The company provides a wide selection of services for the wagering market. These are connections to cloud data storage, multi-channel orchestration, mobile application testing, marketing promotion, and content personalisation based on AI.
Operators can buy premium software for bookmakers from Symphony Solutions at affordable prices at the Rosloto studio.
With our help you can:
launch a turnkey betting start-up;
connect the White Label platform;
buy a franchise of a famous bookmaker;
order or rent software for a moneymaking project.
We develop and implement high-quality gambling and betting products, provide business licensing services, improve security, and connect reliable payment aggregators.
To contact the manager, leave a request on the site.
Connect Online Casino Demo
And work the first 10 days for free! Test your business before buying.