EveryMatrix is an independent gambling brand that has gone from a small team of enthusiasts to a large holding for working with a B2B audience.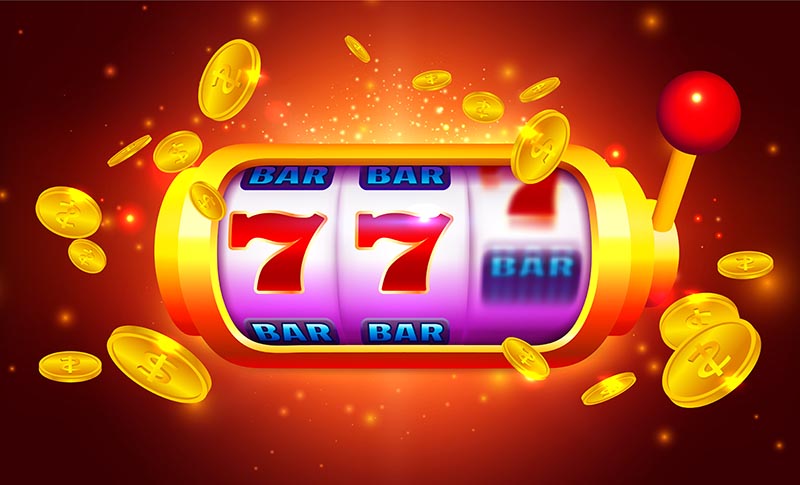 The official website of the developer says:
Our team helps clients realise their boldest ideas and provide users with a unique gaming experience in all regulated markets.
Today's review from Rosloto is dedicated to the brightest and most creative developments of the supplier. Read about the studio's innovative projects and find out how to launch a casino by the EveryMatrix provider on democratic terms without risks.
The developer is an independent international enterprise. The company started its work in 2008 and in a few years managed to gather a multi-million audience and attract the attention of the largest representatives of the industry.
A year after entering the market, the studio presented its first project — a flexible digital platform for bookmakers OddMatrix Sportsbook.
In 2010, the manufacturer released the GamMatrix gaming infrastructure, which is still one of the most popular and profitable B2B solutions in the company's portfolio.
Until 2013, the online casino provider EveryMatrix operated under a licence from Malta. After that, certificates were received from regulators in Britain, Denmark and Romania.
The manufacturer is constantly expanding on new markets:
in 2013, a representative office was opened in Lviv (Ukraine);
in 2015, an office opened in Yerevan (Armenia);
in 2017 the company opened a new division in Romania;
in 2019, the group began to increase the presence in Spain;
in 2020, casino software EveryMatrix was first introduced to the legal market in the US and Thailand;
in 2021, the manufacturer entered the Russian betting market.
The rapid growth of the company attracted the attention of the largest niche representatives. The developer has entered into a number of partnership agreements with such brands:
The list of the company's partners includes 120+ local and international suppliers.
The developer has a full range of tools and offline structures for a successful gambling enterprise in the online and mobile environment.
At the end of 2021, the company's management reported successfully overcoming the period of COVID-19 restrictions and increasing gross profit by 46%. One of the reasons for the growth was the active expansion of the group's presence in the US markets. The studio has made several lucrative deals with local operators and added a line of new payment instruments to its product portfolio.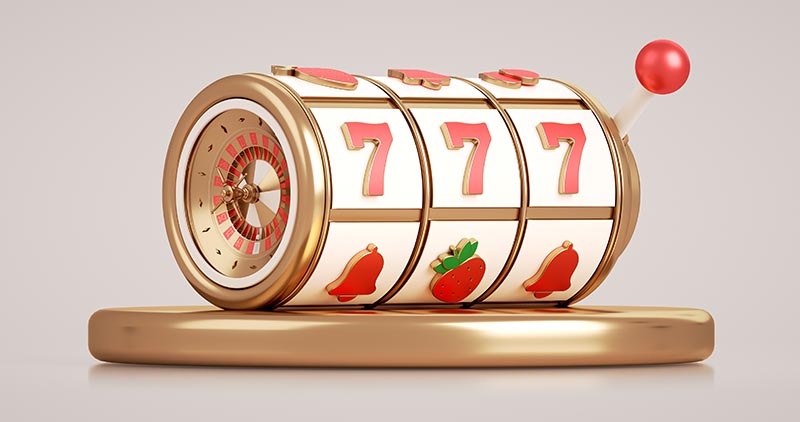 The provider has a universal solution for running an online gaming business — the CasinoEngine digital environment with the most flexible architecture.
Gambling software by EveryMatrix provides access to 12,000+ games from 250 producers. The platform is constantly updated and improved, and the operator can independently add products to the system that were not previously presented in the library.
Functionality and benefits of the CasinoEngine service

Flexible interface

While working with the system, operators can:

adjust the library depending on how the audience reacts;
regulate access to specific markets;
integrate new solutions from third-party vendors;
set special access modes (the possibility of a free game and anonymous connection without registration).

The operation of EveryMatrix casino slots for sale is performed using open API protocols. Thanks to advanced integration tools, more than 175 new positions can be connected in one operation.

Since 2017, the platform has supported live games. Live content provided by Visionary iGaming studio

Global payment service

The developer offers an interactive financial module with a huge number of configurations.

With the help of a single control centre, you can track and record transactions from any GEO.

The platform features 40+ currencies and more than a hundred payment methods. Also, operators are given the opportunity to independently add new instruments and banknotes to the system

Cross-platform environment

Casino software EveryMatrix is adapted to receive all types of traffic.

CasinoEngine is a multi-platform environment that is used to work with a desktop audience through any browser and as a downloadable mobile application.

Users are offered two display modes: portrait and landscape

Universal Loyalty Program

The operator has access to a range of settings to control user activity. There are tools for personalising ready-made templates and constructors for creating your retention programs.

As part of the module, there are:

game bonuses;
multilevel rating tables;
deposit control system;
tools for organising tournaments with several options for rating tables;
services for holding regular internal events;
accumulative prize funds and much more

Reporting module

The platform has a powerful reporting system for all processes:

analysis of the effectiveness of related products;
user activity control;
summaries of financial transactions, etc.

All reporting information is sent to the operator's email address in the form of tables and Excel files
Turnkey casino EveryMatrix also comes with a training case. By ordering a branded gaming platform, the operator gets access to free lessons and webinars for administrators, technical support specialists, and managers serving VIP clients.
The platform is a self-contained administrative panel with a wide range of game management programs and real-time client actions.
Module functionality:
Flexible configurations. Casino software EveryMatrix is compatible with any game engine. This is a universal solution for working with the most popular operating systems, including iOS and Android mobile systems.
High-level protection. There are unique tools to prevent any fraudulent activities, including a comprehensive network protection system against viruses and DDoS attacks with automatic backup for branded hosting.
Unified client base. All customer verification services, player management programs and services for VIP clients are combined into a single structure with a large list of personalisation settings.
Financial instruments. The module includes a large selection of services for online and mobile payments. The system guarantees stable secure communication and allows you to control all financial flows of a business project in real-time.
Bonuses. A flexible loyalty program with various personal settings and filters is built into the GamMatrix administrative panel. The operator can work with any kind of bonus, including organising tournaments with savings funds.
Responsible gaming. The software is developed and supplied within the framework of the European Gambling Commission and leading US gambling regulators. All transactions within the system are recorded in a special audit program and are checked by the largest industry authorities.
Support services. The provider guarantees round-the-clock feedback from technical assistance. You can leave a request by a dedicated phone number, by e-mail or via the feedback form in 10+ languages.
Bonus casino software EveryMatrix is ​​an independent interactive system with rich functionality to control user reactions and maximise target audience retention.
Actions that can be performed through the bonus program:
create special wallets and convert fiat currency into game coins for settlements in-network establishments;
generate welcome bonuses (set a fixed reward or interest payments depending on the amount of the deposit replenishment);
establish conditions for access to specific products or multi-user events;
plan promos, tournaments, and thematic events taking into account the assessment of potential risks;
generate personalised promotional offers and newsletters for subscribers and regular customers;
set up automatic reporting according to the specified parameters.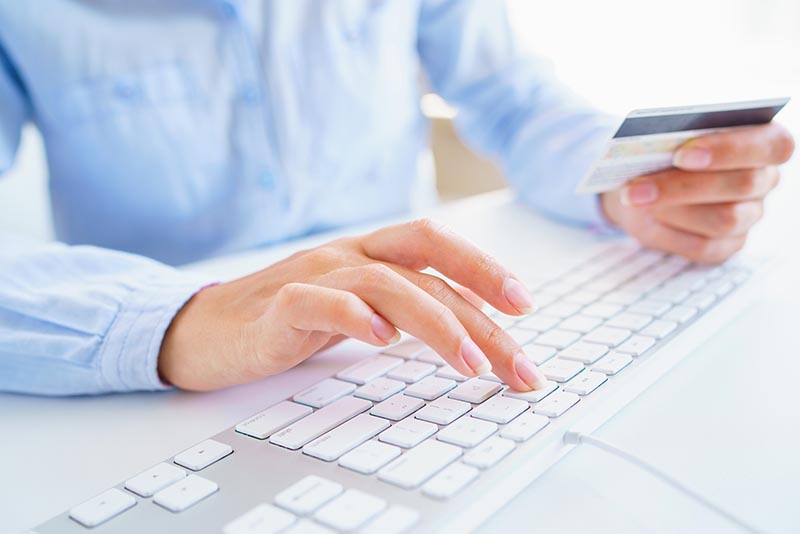 EveryMatrix casino payment software is a universal flexible tool that covers all the needs of an operator for conducting financial transactions.
The platform includes:
300+ payment methods;
150+ currencies;
250 financial markets;
first level PCI DSS certification;
risk control and KYC verification module;
price and operating cost control programs;
user verification and account management system.
This is far from the full range of MoneyMatrix features. The supplier has included in the functionality of the module the option of ordering independent audits and a program for the tokenisation of financial assets.
Platform components can be automated, optimising almost all operational processes.
This is the global infrastructure for working with partners. The module is a flexible standalone solution that can be used:
as part of an independent online turnkey casino EveryMatrix;
together with a branded betting platform;
as an additional software component on third-party engines.
Affiliate program features:
Variable use. One of the key features of the project is a huge library of exploitation templates. There are tools for setting up connections with affiliates, a global agent network, specialised advertising materials for specific GEOs, and much more. Installation of additional software components is not required.
Flexible payment plan. Several customisable templates are available to combine the most effective remuneration options for webmasters and agents. The module is managed through a single control centre and allows you to quickly respond to any traffic changes.
Multilevel statistics. Gambling software by EveryMatrix allows you to control the actions of all network participants and operate the most effective strategies. All reporting is available in real-time in the form of Excel tables and graphs. The module also includes a proprietary risk assessment program.
Intuitive interface. The module has a user-friendly design with a large number of configurations. There are several search filters and the option to view the indicators of other sub-agents registered in the system.
Global mailing system. The program provides for two types of distribution: internal for communication between network members and external for feedback from the end-user. This solution allows you to effectively control the quality of traffic.
The provider's betting system is an ideal way to quickly and without risk launch a virtual sports sweepstakes that covers all the needs of the player.
The first version of the platform was released back in 2009. In 2019, the developer presented a fully optimised project with improved functionality and a greatly expanded sports line.
Characteristics of Odds Matrix:
a wide event line covering 50+ disciplines;
more than 250 betting options, including exotic bets;
25+ thousand events in real-time.
Before each bet, the user gets access to the most detailed information base with expert opinions, reviews of the latest niche events and the highest odds.
All statistics are available for viewing online. To do this, the client just needs to activate the link located in the personal account.
Product features include:
variable interface in two styles: European and Asian;
a single user activity control centre (information about the newly-made bet is sent to the operator in real-time);
built-in payment module with support for 50+ currencies and an offline converter.
The main feature of the betting platform is the event generator. The operator can use ready-made offers or create its line with a wide variety of indicators.
Gambling developments by an independent international studio are rightfully considered one of the best tools for quickly launching digital gambling start-ups.
EveryMatrix casino slots for sale are available in several ways:
Finished projects under the White Label agreement. The manufacturer offers comprehensive iGaming solutions of the latest generation. The purchase of turnkey software allows you to streamline all internal business processes and promote your brand as quickly as possible.
Franchise. A good option for aspiring entrepreneurs with little experience in the niche. When you sign a franchise agreement, you get access to selected software components, comprehensive support, and the ability to use a recognisable name.
Purchase of independent components. Gambling developments are compatible with products of any third-party providers. The operator can order separate modules for installation on existing sites or mobile applications. The provider guarantees fast and secure integration in one session.
Additional provider services:
consulting and audit;
multilingual support;
adding new language interfaces and payment instruments to existing modules;
providing free educational materials.
The company's website says:
Serving more than 120 operators, we are constantly striving to improve the experience of our customers, offering them the best services, prices and support.
The studio's products cover an audience from 200+ countries. The provider is certified by the most respected jurisdictions in Europe and Britain. Since 2020, the developer has been officially present in the markets of Russia, North America and Thailand.
The manufacturer has a large selection of stand-alone software modules that cover all the needs of casino managers: from ready-made gaming systems with a library of more than 12,000 games and a proprietary betting system to a unique loyalty program and a global partner network of more than 18,000 members.
All developments of the provider are cross-platform and compatible with products of other suppliers. The company uses advanced HTML5 tools and integration protocols. Up to 175 products can be installed in one session.
The Rosloto studio offers to launch a casino by the EveryMatrix provider on transparent and safe terms. We guarantee a quick response, providing full technical information about branded services, and prompt resolution of any organisational issues.
Our library features the latest generation of gaming products:
You can use ready-made templates or develop your business project in our casino configurator for free.