Abilott is a British company headquartered in Farnborough (Hampshire). It employs more than 450 professionals in the field of IT, security, management, and mobile application testing. The supplier's offices are also located in Leeds (England) and Melbourne (Australia).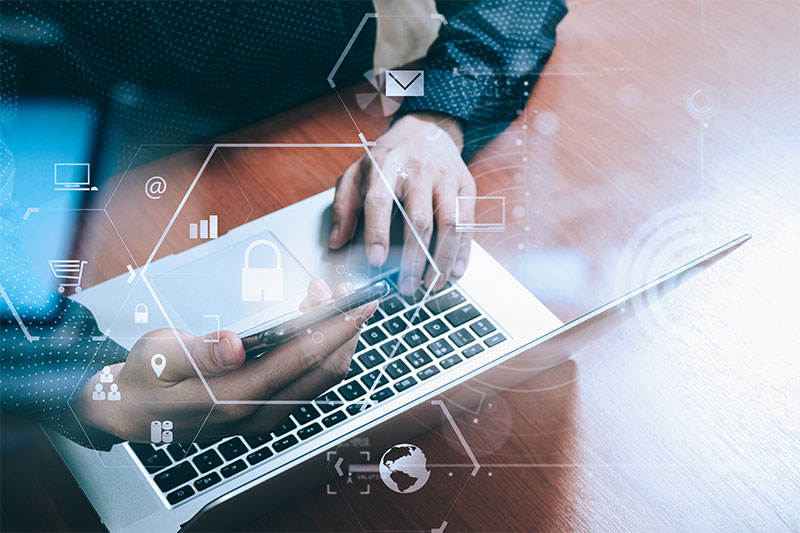 The developer specialises in creating full-scale digital safety solutions for the iGaming sector.
The product line contains:
Abilott's casino security software;
services for setting up server equipment;
technical counselling on improving safety.
Besides the iGaming sphere, the manufacturer has implemented lots of successful projects in the public, financial, healthcare, and telecommunications sectors. The list of the firm's clients includes such brands as Gamesys Group, Betfair, Jisk, Zurich, and many others.
It is possible to integrate the programs quickly and inexpensively by turning to Rosloto specialists.
We provide legal and marketing maintenance, as well as twenty-four-hour assistance after the launch of a project.
The safety tools are marked by their wide functionality, simple integration, high performance, and instant response to emerging security threats.
Abilott's casino protection software can cope with such assignments:
it minimises the threat of cyberattacks and unauthorised access;
improves defence against malicious programs and resistance to any vector of cyber-strikes and provides control over access to the network;
optimises expenses on cybersecurity;
adapts to constantly changing data protection laws;
increases the efficiency of using project infrastructure;
ensures multi-layered authentication of users and validation of their transactions.
To ensure casino security, Abilott continually improves its offerings by adding new useful options.
Take a closer look at some parameters:
High-yield technical base

The software is based on the NIST Cybersecurity Framework (CSF).

The framework is a flagship product of the US Government's National Institute of Standards and Technology. This development is used by government and commercial structures for adapting some applications and functions to their demands.

Thanks to the use of the NIST system, the firm has created programs with high performance and instant response to hacker attacks. Unlawful interference in the work of a gaming site is excluded

Prestigious certification

To ensure the complete defence, the vendor has been standardised following the international regulations ISO 27001.

The firm is a supplier of first-level payment services under the international banking protocol PCI DSS.

The programs contain a special financial module designed for checking incoming and outgoing monetary operations

Multi-faceted approach

The verification tools are supplied in a single package. An operator does not need to worry about buying and maintaining multiple security services to protect his or her business from an internet scam

Smooth integration

It is not difficult to install the safety software. The vendor has implied flexible API services for quick integration of the necessary program components.

The ready-made software perfectly interacts with a base platform and external elements (financial modules, betting programs) without causing conflicts within the system

Intuitive interface

The program set includes a convenient administrative panel for efficient control. Operators have access to a multi-layered reporting system with detailed graphs, diagrams, and tables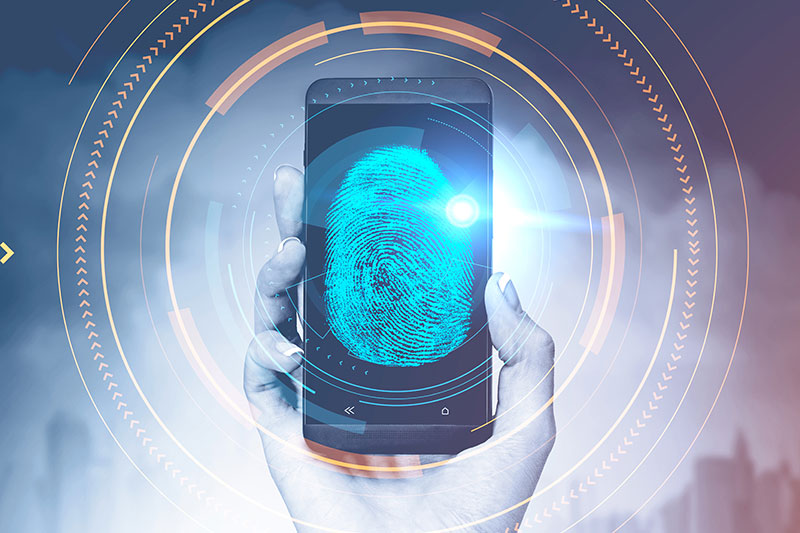 Abilott's casino fraud protection mechanisms guarantee the good defence of mobile services against various types of attacks.
Due to the rapid growth of mobile traffic, the number of unauthorised intrusions, stealing money and disruptions in the operation of sites is increasing. The supplier prevents targeted attacks on mobile iGaming services using the advanced MobSTR solution.
MobSTR operates in three main phases:
Research. The firm applies a complex set of tools, including static analysis, reverse testing, multivariate verification, etc. The obtained data can be grouped by several key parameters for the prompt adoption of decisions.
Implementation. At this stage, the producer recommends enterprisers to connect its verification for casinos Abilott and MobSTR components to ensure transparent and smooth operation of iGaming resources. The integration process takes minimal time and does not affect the main functions of a platform.
Control. This step includes the retesting of safety systems of a mobile application considering the installed MobSTR product. The authentication is based on sector-specific standards, including CVSS (Common Vulnerability Scoring System), PCI DSS directives, and other international norms.
Unlike many cybersecurity firms that tend to operate in isolation from one another, this vendor is committed to mutually beneficial collaboration.
It has created several successful security solutions in partnership with other reputable brands.
Abilott's ID verification for casino sites includes next-generation firewalls (NGFW) from Palo Alto Networks. This provider is known for its innovative approach to implementing firewalls and cloud-based offerings (Prisma Access and Prisma Cloud packaged systems).
A joint firewall architecture provides:
the safety of the Network with the help of tightly integrated firewalls;
immediate and effective actions thanks to automation and analytics;
constant protection with full visibility.
The supplier offers VM-Series virtual firewalls, NGFW land-based devices, and CN-Series container firewalls. It is possible to integrate defence systems with three types of firewalls at once. This option is suitable for operators working both in the offline sector and in the internet environment.
The program creator proposes multi-faceted network monitoring systems. They speed up and simplify decision making on the protection of projects. The product analyses the security of assets, player behaviour, perimeter, and network security, combining and transforming the information received into interactive tables.
It is advisable to use these joint developments to secure server equipment and data centres. The programs can be used both for stationary equipment and cloud storages.
Along with the NIST CSF framework from the National Institute of Standards and Technology, the British brand also uses the modern development environment from Snyk. Thanks to this, its casino safety software instantly identifies open source vulnerabilities and risks of unauthorised access by third-party entities.
The Snyk system will let you run:
unlimited number of tests for open source projects;
over 200 vulnerability checks per month for mixed code (open source and cryptographic encryption) portals.
The product is suitable for both manual and automatic security estimation.
Statistically, 20% of cyberattacks happen due to incompetent or, on the contrary, deliberate actions of the personnel. Therefore, the joint developments of Varonis and Abilott are aimed at full-scale protection of restricted information from the internal consumer — ordinary employees, management personnel, partner organisations, etc.
The software contains sophisticated data management and classification options. Operators can audit, visualise, analyse, and protect unstructured data — about 80% of all corporate information.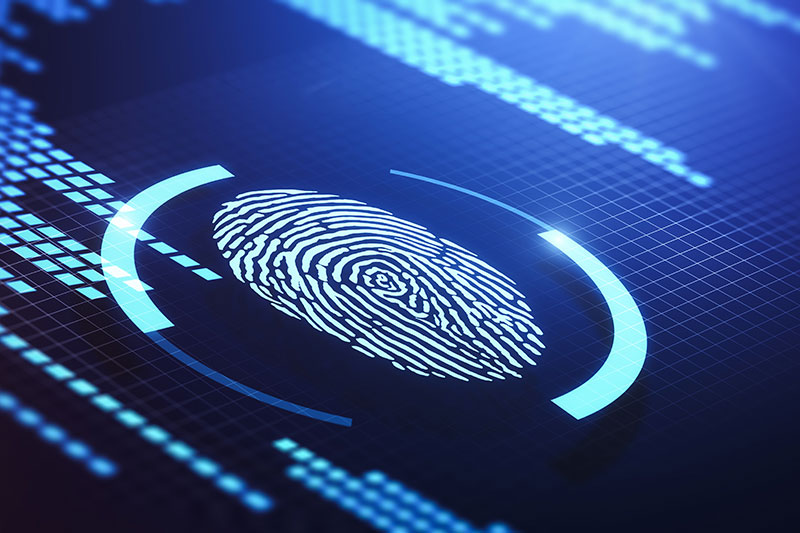 The authentication of users deserves special attention. To play slot machines, gamers have to go through multi-faceted identification based on fingerprints (Security Scorecard module), scans of papers and a one-word password.
An entrepreneur has the right to set the number of verification levels independently, focusing on the specifics of the business environment. The producer recommends acquiring and integrating a system with at least two validation steps. For example, identification based on documents and fingerprints is a decent option here.
The international security provider supplies end-to-end B2B solutions designed to improve the safety and overall performance of iGaming portals.
The verification mechanisms are based on the NIST Cybersecurity Framework (CSF). It helps site owners adapt some management functions to their requests.
The programs are certified and compliant with the international information security regulation ISO 27001. The company is also a first-level financial services provider in accordance with the PCI DSS document. It allows operators to check any transactions, including international transfers in the IBAN system, very quickly.
The producer proposes a unified product for securing mobile apps MobSTR. It implies the performance of such stages as testing, the integration of a program product, and the evaluation of the working capacity of a mobile resource using the MobSTR module.
The brand is a partner of many outstanding developers. It uses NGFW firewalls from Palo Alto Networks, monitoring systems from Rebasoft, and an open-source development environment from Snyk, as well as data classification tools from Varonis.
Connect Abilott's software to protect the casino by turning to our employees.
We guarantee full technical and juridical assistance at all stages of software implementation.
The studio's catalogue contains ready-made systems, partner services, payment modules, games from popular creators, and White Label offers.