You may know online gaming as a highly competitive niche. To attract and retain an audience, you need an excellent product that can flawlessly perform many functions.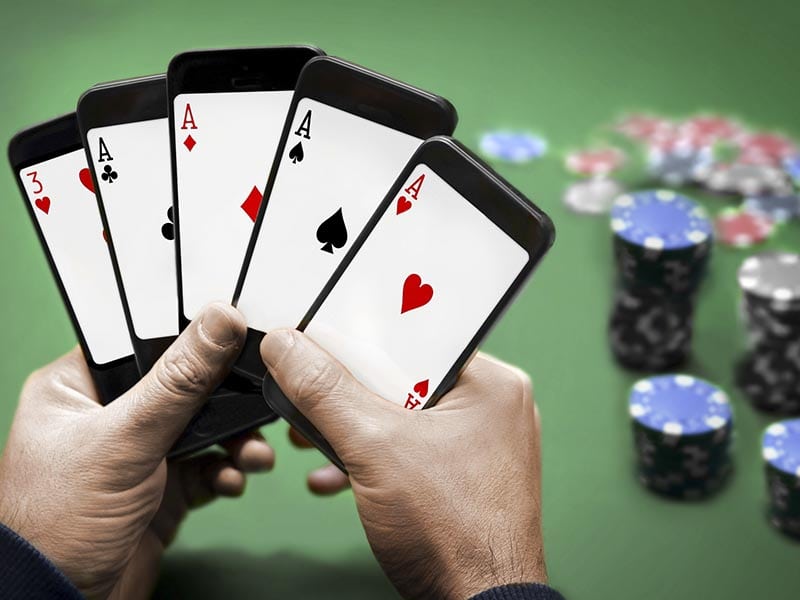 The gambling software Singular is a simple and successful way to start a new promising project or scale an existing iGaming business. The developer offers high-tech solutions that work stably at any level of load.
You can launch a casino by the Singular provider at Rosloto.
The manufacturer became an important part of the industry in 2009. Its first breakthrough in the gambling sector was backgammon equipment, which was released in 2012. It has also obtained recognition as the most impressive gaming solution of that year.
Today, the casino software Singular is represented by a solid lineup of prominent developments, including:
powerful iGaming platform;
an extensive solution for wagering on sports events;
Casino Core with 7,000+ choices from over 40 leading providers;
creations for ground-based establishments and retail sales.
The company's production bases are located in different parts of the world — Malta, Georgia, and North Macedonia. The developer's software has won numerous prestigious awards and is a part of 10 regulated markets.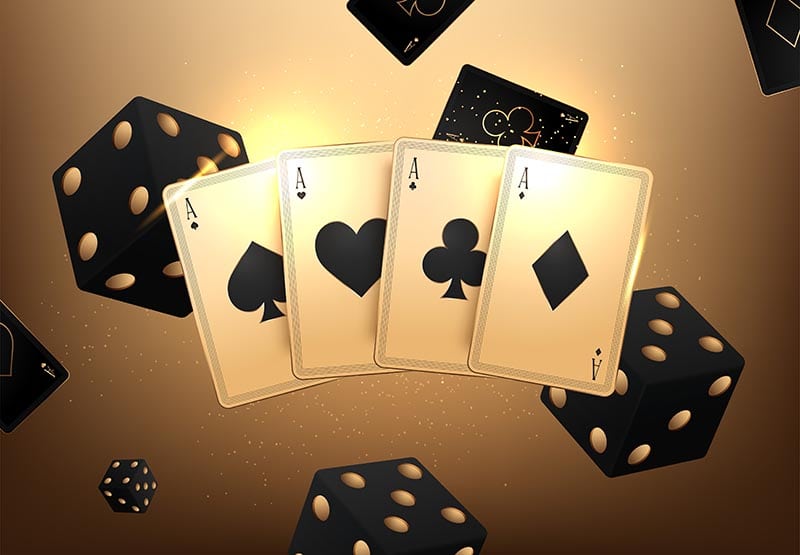 Over a decade of successful operation made the developer one of the most advanced gambling companies on the market. Over a hundred qualified employees work constantly on expanding the offerings from the brand as well as ensuring individual propositions match clients' demands.
As a result, Singular focuses on a few major directions in the gambling sphere:
The most significant product in the developer's variety is the Gaming Platform, which is made to optimise key workflows in business management. The launch of an online turnkey casino Singular allows entrepreneurs to:
customise interface design;
personalise promotions;
manage payments and risks;
analyse data and solve many other problems.
Let's take a closer look at the functions that the manufacturer has endowed the special platform with.
Casino management

An extensive catalogue of titles is competently compiled and classified. For a quick productive search, all games are sorted by categories, tags, features, and images.

To make the gaming lobby more attractive and informative for users, operators can use convenient tools and add:

custom list;
active widgets and arrangements;
betting limits;
miniatures

Account control

The access to player profiles allows you to get a complete picture of the preferences of gamers, their betting strategies, progress, status, and completed transactions.

With this knowledge, the operator will know exactly which means are most effective in attracting and retaining customers.

Convenient payment module

A single gateway provides multi-currency support and incorporation into all popular payment methods.

40+ ways of payment are available to system participants. Gamers can easily pick up a convenient aggregator to deposit money and withdraw winnings without hindrance.

Any fraudulent attempts are immediately recognised and are guaranteed to be prevented

Personalised Marketing

The software provides a rich set of features for effective advertising campaigns and risk management:

play segmentation;
250+ customisable bonuses;
communicating with the audience through many channels, including push notifications, SMS, in-app messages, and pop-ups;
use of CRM systems to synchronise data across all verticals;
multi-stage campaign planning with custom trigger criteria

Reporting and analytics

Data on the operation of the platform is processed and analysed in real time and provided to the operator in the form of detailed reporting.

200+ ready-made report templates are integrated into the casino software Singular, customisable on-demand
The developer's products are valued for its easy integration, customisable interface, support for mobile platforms, and more.
Among other advantages it is worth highlighting:
Flexible management tools. The situation in the betting market is subject to frequent changes, so it is important for bookmaker owners to respond quickly and adapt the resource to external circumstances. The betting platform allows you to adjust margin indicators, set limits, introduce new bonus services, etc.
High performance. Thanks to the use of modern SLA protocols, operations are processed at a speed of 250,000+ per second.
Cross-platform. The bookmaker software runs in all browsers, syncs with any operating system, and displays without image distortion on screens of any size, including mobile devices.
Scalability. The Sports Betting Platform gives the operator the ability to evenly distribute current tasks across multiple data centres, which determines the stability of the program.
Wide coverage of sporting events. The platform supports over 50 team and individual sports. Users can bet on the results of football, volleyball, and hockey matches, as well as boxing, tennis, rugby, and MMA.
Peculiar features of the sports betting platform by Singular include:
accessible integration protocol for easy installation of content;
region-based interface adaptation;
understandable customer management system with timely upgrades;
assistance in the adjustment of content to the mobile environment;
unique inPlay feature with over 40,000 events monthly;
engaging competitions with 50 distinct categories of diversity;
customisable bonus schemes covering 250 promo variations.
The compliance policy is particularly important with Singular integration strategies. It is simple and clear, and thanks to the presence of a unified log eliminates any chance of unlawful actions from platform owners and even players.
Singular does not only specify in iGaming services. The versatility of the developer covers ground products as well, significantly expanding the clientele range. Close monitoring of the latest trends and sphere advancements allows the company to introduce a selection of relevant components.
The betting program from Singular covers the following solutions:
Ticket booking. A form for a particular event can be created through a user's mobile device and then sent to the pay office.
Preview. The function makes it possible for users to check their winnings in a bookmaker's store without having to spend time in a queue.
Kiosk management. Up-to-date programming components guarantee quick completion of tracking and analytical tasks, resulting in high performance.
Application for a cash desk. A functional interface for cabinets is developed for users and operators to interact without any limitations.
Quick-printing equipment. Ticketing machines are introduced for fast-paced operation on top of the provided software from the developer.
System of agents. Store owners can work on a rent-based revenue share scheme without having to deal with much expense and still receive a stable income.
Desktop transformation. While dedicated equipment is available, operators can adjust personal computers with special software on request.
Regular hardware updates keep Singular's collection of products relevant. Each solution includes a unique proposition called BetCast multiscreen function and an individually configured reporting program. These instruments enhance the interactive experience, and operators can make improvements based on generated information.
To make the playground as comfortable as possible for users, various options and tools for external control are available to the operator:
Several interface layouts — in light and dark colours, with the ability to customise fonts.
Native apps for Android and iOS. All casino software Singular is available to gamers on smartphones, tablets and other devices.
Multilingual. The gaming platform supports 12+ languages ​​within a single interface.
SEO promotion. The developer provided entrepreneurs with marketing tools to optimise the project in social networks and bring the platform to the forefront in search engines.
Screen adaptation. Thanks to the use of the HTML5 standard, the casino software Singular is optimised for all types of devices. The software demonstrates high performance, impeccable picture quality and instant page loading regardless of screen size.
Open APIs. Operators are given the opportunity to connect or replace any modules in the gaming platform.
Another popular product in the developer's portfolio, Casino Core is a comprehensive solution that allows you to easily and quickly launch any iGaming project.
A rich gaming library, combined with a set of advanced features for managing advertising campaigns, is a guarantee that gamers will enjoy spending their time on the site and bring good profits to the operator. The software is chosen for its adaptive design, fast loading, and availability of functionality on mobile devices.
The creative library of the developer consists of recognisable slots, card and live titles from such world-famous gambling businesses as:
This close cooperation between Singular and multiple content providers offers a range of additional advantages for operators:
Managers can benefit from a consolidated back-office through the individual CMS configuration, which processes titles from distinct manufacturers in the same interface.
Cooperative promotions eliminate the necessity to adapt bonuses from different vendors as the configuration can be assigned to the whole collection.
AI-based recommendations analyse the preferences of every user, and reporting capabilities provide relevant data through progressive BI functionality for a better comprehension of the audience.
All entertainment from suppliers is officialised according to GLI-19 standards and complies with eCOGRA principles, ensuring coherent compliance.
Having a single back-office makes gambling software Singular as convenient as possible for entrepreneurs. They can manage all configurations of the platform, control the flow of transactions and perform many other important functions.
Like other developer exclusives, the online turnkey casino Singular is an excellent way for those who plan on launching a promising international platform for gamers.
The manufacturer's portfolio contains a number of modern software solutions that attract operators with the possibility of rapid integration, stable operation, and the presence of well-thought-out functions.
Incorporated control tools allow you to control work processes, turn them in the right direction, and make competent decisions based on detailed reporting and analytical calculations.
The financial module provides transparency of monetary transactions, quick deposits and withdrawals of funds by users, which increases gamers' loyalty to the resource.
An extensive selection of games (card, online slot machine alternatives, roulette, live games) attracts gamers to the site, and a competent marketing policy contributes to their retention.
If you want to launch a casino by the Singular provider or buy other gambling goods to implement a profitable project, get in touch with Rosloto employees.
We can order:
To order the service, leave a request on the site. After you reach out, we will contact you as soon as possible.
Connect Online Casino Demo
And work the first 10 days for free! Test your business before buying.