The Rosloto studio offers to order the vendor's software at an affordable price and with many additional business services. From us, you can buy modern and secure solutions that will help you to become one of the market leaders.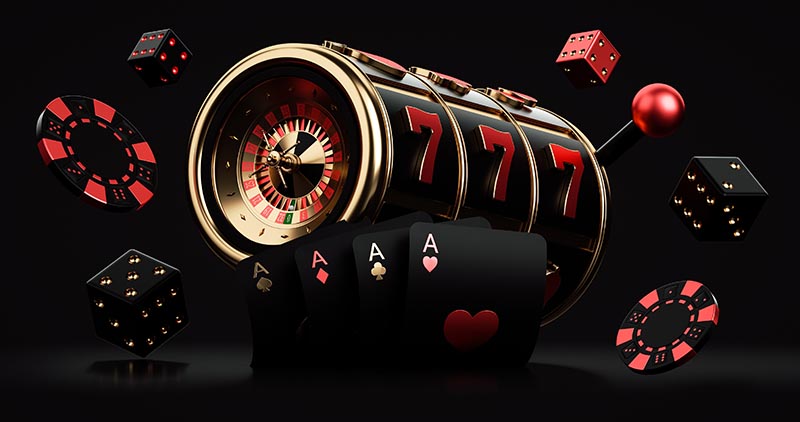 The well-known and successful American company provides different cooperation options, flexible payment systems, and cost-effective offerings for the quick launch of a website of any complexity.
As one of the top online casino providers, GammaStack uses such modern technologies:
Front-end development. JavaScript, Angular.js, HTML5, CSS, Unity3D, jQuery, React, Canvas, Phaser, and other coding languages.
Creation of a backend environment. Java, J2EE, .NET, MongoDB, AJAX, PHP, Node.js, ROR, MySQL, SpringBoot, and other relevant solutions.
Ready-made iGaming projects are characterised by high performance, attractive design, and compatibility with any operating system.
Manoj Trivedi, the company's marketing director, stated:
Our team is focused on cutting-edge technology and tools to ensure a unique experience for both operators and players.

OCR scanning, artificial intelligence, Blockchain, virtual and augmented reality, NFC face recognition, and other relevant solutions are integrated into GammaStack turnkey casinos.
GammaStack stands as an acclaimed and esteemed software creator that introduces an extensive line of components extended far beyond entertainment. The development team behind the brand is a powerhouse of technical experience. They combine creativity, innovation, and modern gaming trends to deliver versatile programming support on the cutting edge of the niche.
Company's most demanded gambling propositions:
Customised software. GammaStack's engineering team harnesses their technical prowess to create gaming elements that seamlessly integrate creativity and innovation with the latest trends. All products from the brand are adaptable and constantly up-to-date.
Administrative components. GammaStack's support for entertainment nuances runs deep, thanks to powerful monitoring instruments and CMS pieces. These achievements enable smooth operations even with thousands of punters engaging daily.
Mobile compatibility. With a focus on multi-platform experience, GammaStack guarantees that its components are readily available on all platforms. This flexibility keeps pace with the modern iGaming industry and allows managers to meet the preferences of their clients.
Blockchain addition. GammaStack embraces the rise of crypto through innovative payment gateways. Managers can incorporate Bitcoin and other digital assets as alternative or primary means for account replenishments and cashouts.
This is an excellent choice for those entrepreneurs who have not yet had time to obtain a gambling licence. The developer offers businessmen to launch casinos by the GammaStack decent provider under its permit in one of the jurisdictions of their choice: Malta, Curacao, and the UK.
Among the advantages of cooperation with the supplier, we can name complete technical support.
The firm provides round-the-clock support via various channels of multilingual communication. These are SMS and voice calls, e-mails, and instant messengers. Specialists of the company are ready to explain all legal and financial nuances and to help with the launch and updating of services.
When buying GammaStack's casino software, customers receive a complete set of products:
The catalogue of digital solutions

These are traditional and 3D slots, games with live dealers, and simulations. Operators can also integrate keno, bingo, lottery drawings, and other options that will help them to attract and retain the audience.

The enterprise closely cooperates with 40+ software vendors. Entrepreneurs always receive only the latest and most relevant entertainment, and the catalogue of games is updated automatically

Powerful CMS system

Those who choose to launch casinos by the GammaStack decent provider in the White Label format will get access to a useful CMS service.

It is characterised by wide functionality for comprehensive management of operations, user accounts, and transactions.

The program monitors the reactions of gamblers to bonuses and new releases and, based on the collected data, forms an individual package of offers for each segment of players

Multicurrency financial aggregator

One of the main benefits of GammaStack's casino software is the uninterrupted processing of transfers in fiat and digital currency.

Inside the system, there is a loyal conversion rate and various savings and credit programs. A system of additional verification of transfers is also provided (the legality of the operation and IP addresses of the sender and the recipient)

Marketing module

The company provides ready-made templates for launching advertising campaigns and optimising expenditures for driving internet traffic.

GammaStack's best casino slots for sale are granted with a good bonus system. It includes effective solutions that help operators to find new clients and retain regular customers.

The solution contains cashback, gifts for the registration and replenishment of the account, loyalty points, one-time promotions, tournaments, missions, and other types of advertising activities
This is an excellent option for those who have already obtained a licence.
The manufacturer provides a complete set of technical elements for launching a business, creates a unique design for a website, and develops the unique style of the customer company.
GammaStack's turnkey casinos consist of:
Multitasking backend. A system for effective management of user data, current business operations, and gaming accounts. It also can create detailed reports on the main fields of activity: the administration of virtual locations and projects with live dealers, the organisation of lotteries, acceptance of sports bets, and eSports matches.
Extensive set of products. The portfolio includes content from 50+ partner providers and unique exclusive games created by the company. The portfolio contains slots with jackpots (progressive), live entertainment in European and Asian styles, scratch cards, and virtual sports solutions.
Security module. The certificated gambling software by GammaStack's team is installed along with the KYC system. This is a service for the identification of users when they visit the website and deposit funds. The program checks the identity of players based on their full names, geolocation, fingerprints, SMS notifications, and other parameters.
Attractive loyalty program. The developer offers seasonal tasks, multiplayer tournaments, mini-quests, giveaways, leaderboards, and achievements. GammaStack's best casino slots for sale come with extra lotto drawings and jackpots that increase the level of engagement of the audience.
This is a well-thought-out option that allows businessmen to quickly enter the promising live market.
Manoj Trivedi noted:
We are pleased to introduce version 2.0 of our live dealer gambling software by GammaStack's team. The system skillfully combines centuries-old traditions of land-based locations and modern technologies.

The platform contains many options, including OCR scanning, various viewing modes, camera switching control, live chat, monitoring of new releases, and notifications about available seats at the table.
Reasons to install GammaStack's casino software with live dealers:
unified single API integration based on international data transfer protocols;
games that can be launched on mobile gadgets (the catalogue includes baccarat, poker, and other classic card games);
multilingual user interface;
friendly croupiers with whom users can communicate round-the-clock via the built-in chat;
excellent picture quality with 4K extension and a 360-degree view of what is going on in the gambling hall;
cross-platform support (when switching from a gadget to a desktop PC or a land-based terminal, all data in the game account is saved).
The brand cooperates with top live software vendors. These are Vivo Gaming, SA Gaming, Oriental Game, EvenBet, Ezugi, Asia Live Tech, and other major companies.
GammaStack's account management software brings ease and efficiency to operators' tasks. The system automates many actions to reduce manual activities.
Such casino software introduces a comprehensive range of functionalities:
real-time monitoring of accounts;
control of monetary transfers;
secure bonus and prize processing;
quick administration of feedback;
seamless integration with brick-and-mortar kiosks;
generation of reports with statistics;
creation of targeted advertising plans to attract solvent punters;
integration with third-party software elements.
GammaStack delivers solid online lottery components on the basis of a turnkey platform that can be adapted to individual requirements easily.
The key benefits of the dedicated sweepstakes programming support:
A substantial array of draws includes national and commercial amusement, scratch cards, products with accumulated wins, and several separate pools.
Cross-platform compatibility for all devices and popular browsers for the sake of consistent, high-quality visuals.
A secure financial environment that integrates international gateways, e-wallets, bank transfers, as well as credit and debit cards.
A flexible referral program based on a P2P model promotes high levels of client retention through solid remuneration for punters' attraction.
An intuitive administration panel with instruments for account management, reporting, and performance tracking.
Full compliance with international regulations and local authorities prerequisite for online sweepstakes.
Additional offerings like various versions of bingo and keno, as well as the local African game 5/90 (a fixed-odds activity).
GammaStack stands out as a pioneer in creating modern and customisable bookmakers' solutions.
The foremost reasons to go for sports betting components from GammaStack:
a "Zero rev-share policy" that reduces financial requirements for managers, especially new ones;
individually adapted UX and UI that maximise the sportsbook designs to cater to specific target operational zones;
quick market access with one of the shortest periods from software order to serving new punters in the niche;
multilingual support to work with any users in the international arena;
AI-driven risk management functionality that provides information on possible errors and hazards to the project;
a comprehensive package of extra features: live scores and stats, betting socialisation, real-time calendars, SEO-friendly schemes, and diverse lines.
GammaStack's gaming systems for bookmakers:
Sportsbook platform. The solution features a well-thought-out line of activities that covers popular tournaments and individual events. It supports single, express bets, totals, and double odds. The platform is multilingual and works with different currencies. The availability of statistics, analytics, live broadcasts, customisation and social interactions comes as a neat bonus.
Fantasy sports platform. This solution helps managers attract new users with ease, thanks to the innovativeness of entertainment. It covers top virtual leagues in various disciplines, different wagering formats, a CMS service for portals, a wide assortment of configurations, and a balanced payment program for safe transfers.
eSports platform. Designed for entrepreneurs accepting bets on cyber disciplines, this software supports over 40 activities and more than 70 leagues at global and local levels. The inclusion of tools for organising events with real-time streaming and a provision of cross-platform experience consolidates various levels of punters. The scheme also incorporates social interaction and built-in financial and advertising opportunities.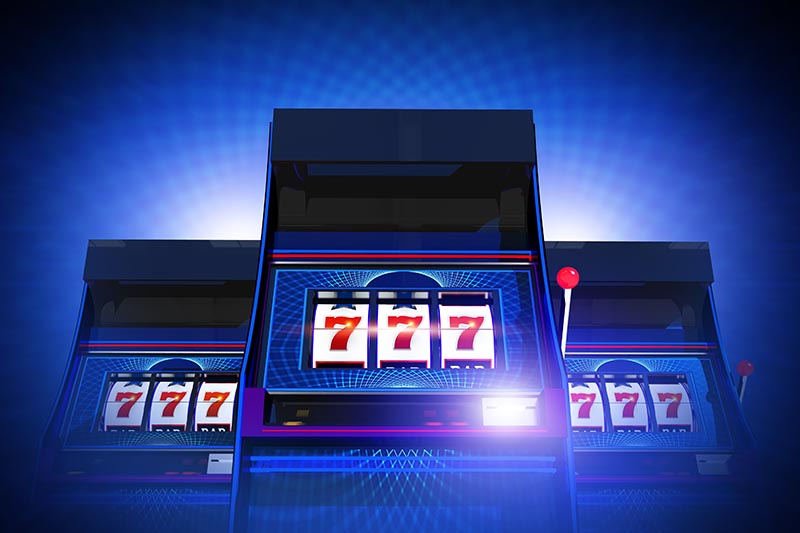 One of the priority areas of the manufacturer is the creation of unique games. The firm develops slots, card games, and lotteries that will favourably distinguish your website from the platforms of competitors.
The creation of exclusive entertainment is carried out by the brand's business unit where more than 40 specialists in the field of design, programming, and QA engineering work. The created solutions are colourful and spectacular and have a wide variety of bonuses and non-standard features.
Advantages of creating the content are:
Complete security

GammaStack's casino software is created on the basis of a certified random number generator. The built-in RNG has been approved by GLI and iTech Labs — prestigious European laboratories.

Operators and their clients can be sure of 100% honesty and transparency of the outcomes of game sessions

Processing of different payment methods

Gamblers replenish accounts, place bets, and withdraw money using bank transfers, credit/debit cards, as well as mobile and voucher transactions.

As an alternative, the installation of blockchain transactions is possible. This is a fast and anonymous type of money transfer with minimal fees, which becomes more and more popular

Amazing special effects

Exclusive entertainment has excellent graphics based on 3D, VR, and AR technologies. Each character in the game is worked out to the smallest detail, thanks to which he literally comes to life on the screen.

The firm produces solutions in the style of anime, fantasy, puzzles, and action. That is why every user will find a product to fit their taste

Additional services

It is profitable to install solutions from the producer with round-the-clock customer support, modules for social networks and partner services, and an internal chat.

The developer provides content management tools, KYC services, and options for launching original bonus programs

Absolute ownership

Businessmen need to pay only once: when they order the creation of a game. Ready-to-launch content is integrated on the basis of a signed cooperation agreement.

Entrepreneurs become lawful owners of the product. Interaction with the company does not involve any hidden costs, including royalties, commissions, or rental charges
The programs are made in several stages:
Choice of the genre. The firm produces slots, card games, dice, multiplayer fishing, and sports simulators.
Creation of game sketches. Customers can choose the type of animation, special effects, and the format of graphics (2D or 3D). It is also necessary to tell the supplier about the preferences related to bonuses, RTP percentage, in-game mechanics, and the duration of sessions.
Development of entertainment. Manufacturers use various programming languages. At this stage, third-party integrations are carried out, including the connection of payment gateways and partner services.
Content testing. The supplier analyses the quality of solutions, their mechanics, and prizes. All scenarios of interaction between a gambler and the software are subject to verification — from the launch of a demo version to the activation of free spins and bonus rounds.
Release of the game. Clients get the original software with excellent technical characteristics. There are also several post-launch services, such as professional support, updates, and marketing.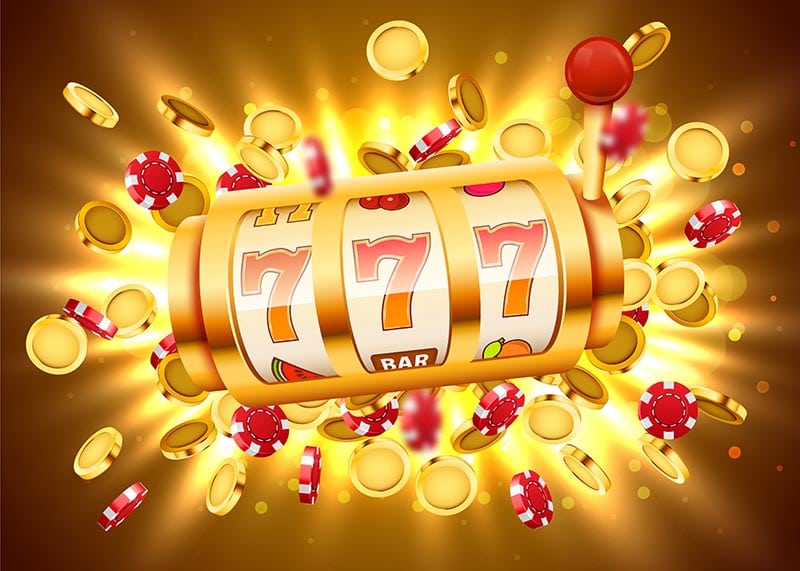 The brand is focused on the internet segment but its premium programs can also be installed in land-based locations.
The company's portfolio consists of ready-made platforms and gambling systems designed to work seamlessly in regulated markets. These are ready-to-launch projects, White Label schemes, and offerings for casinos with live dealers.
The software is characterised by high performance, a wide range of basic and additional tools, and support for uninterrupted operation on different types of devices. A payment module (with support for cryptocurrencies), a CMS program, and marketing mechanics are integrated into the solution.
The firm creates exclusive entertainment using relevant 2D and 3D models, interesting plots and characters, and non-standard mathematics.
It is possible to buy products from the manufacturer by turning to the Rosloto studio. We use flexible pricing models and offer turnkey projects and licences from respected jurisdictions.
From us, you can order such gambling services as:
For all questions, please contact our managers!