IDNPlay has been operating in the gambling market since 2010. The firm specialises in the development of multiplayer games, lotteries, software for live dealer establishments, and betting shops.
The IDNPlay casino software is focused mainly on the Asian B2B audience. However, it does not prevent the brand from becoming popular among entrepreneurs from Europe and the CIS.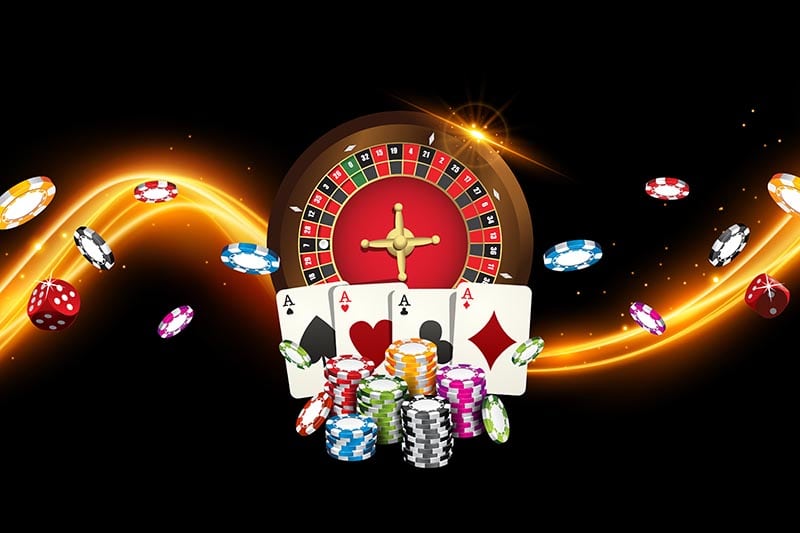 The manufacturer offers a full package of products and services for its business partners:
unique ready-made live casinos and betting platforms;
custom-made sites;
digital design;
gaming mobile applications;
strategic solutions;
a lucrative White Label program.
The Rosloto studio offers you to buy or rent the developer's software. It will allow you to bring your resource a unique gaming experience.
Fans of dynamic interactive entertainment offers will appreciate the new opportunities. You will expand your business and earn good money. The investment will pay off quickly. The program components will bring considerable profits.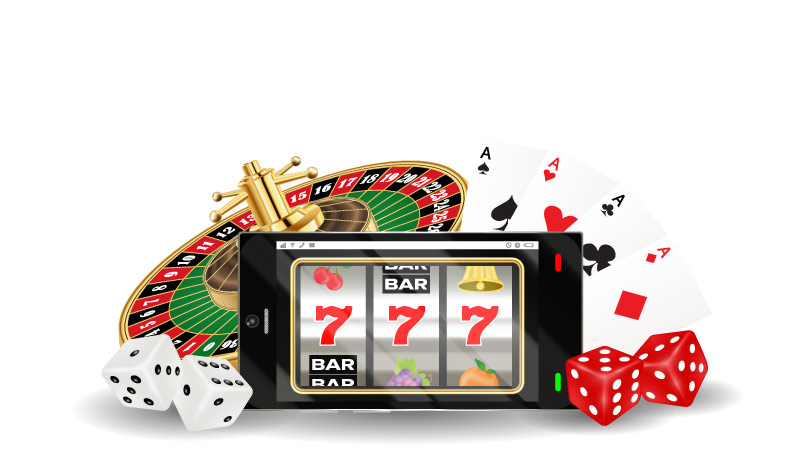 The company offers complex products for website operators. The gambling software by IDNPlay is presented as package solutions:
IDNPoker;
IDNLive;
IDNSports.
The addition of systems altogether typically guarantees maximum user acquisition and high retention rates. Thanks to the use of an API integration approach, the procedure is prompt and complies with any platform — existing or new.
Each gambling platform has its advantages:
This is Asia's largest poker network. It interacts with above 600 thousand players every month. If considering the gaming bases of the company's business partners, the IDNPlay casino software serves about 100 million visitors.
The provider offers:
Tournaments

The IDNPoker network hosts large-scale competitions with large prize pools

Competition chips Tcoins

A special currency Tcoin is used in turnkey casinos from IDNPlay. Gamers can spend the monetary assets on other games by the provider

Shared and private tables

Gamblers can create their password-protected tables and invite only selected opponents

Progressive jackpot

The online casino provider IDNPlay and its partner operators are united in a common progressive jackpot network. It is constantly growing.

The information about the prize fond is updated regularly. It motivates users to play games and bet more

Extensive entertainment range

It is worth connecting a casino from the vendor due to the large selection of games presented on the platform. Additional entertainment offers can be accessed through the poker client panel
The IDNPoker product can be run easily on desktop and mobile devices with iOS, Android, and Windows operating systems.
The turnkey entertainment package from the supplier contains the most popular card and table games with live dealers, including billiards, roulette, baccarat, and blackjack.
Users can find here exotic content that appeals to the Asian audience and European gamers looking for new experiences: Sic Bo, Dragon Tiger, Fantan, Niu Niu, Shio Ball, and Lotto Ball.
Sessions are broadcasted from the studio located in the Philippines. The games are held by croupiers who speak several languages.
The IDNPlay casino software can be opened on desktop and mobile devices without loss of image quality and download speed. Gamers can use the Multi Table option and participate in several games at the same time, quickly switching between them.
IDNSports is a full-value package that combines:
live dealer content;
sportsbook software;
real-time lotteries;
RNG-based slots;
multiplayer games.
The whole set of entertainment solutions is presented on one platform.
The company presents a complex product as follows:
IDNSports provides endless entertainment for players and limitless earning potential for partners.
Here are the benefits of the package solution:
Updated multi-user interface. Users can bet on sports, participate in live dealer games, and spin the reels in slots simultaneously. Switching between entertainment offers is performed instantly. At the same time, the image quality remains consistently high. Gamers are happy to use advanced gaming features and bring good profits to operators.
Rating system. The casino software includes a built-in automatic ranking option. It is based on the points earned. The feature enhances the competitive spirit and motivates gamers to keep playing games. This is a powerful tool for retaining the target audience and involving regular customers.
Extended functionality for installing products from other developers. The provider does everything possible to ensure the maximum benefits for its business partners. Operators can easily expand the entertainment catalogue by integrating games from other manufacturers. There are no restrictions.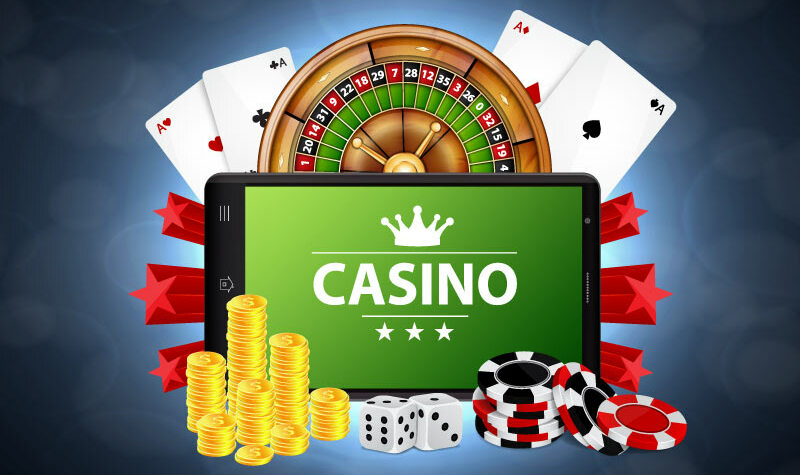 The studio offers a convenient option for cooperation under the White Label scheme.
An operator receives such high-quality software components:
Convenient control panel. Operators can instantly understand the operation of the programs without the involvement of specialists. Thanks to an intuitive interface and prompts, users can quickly set up the system.
Multicurrency financial service. The module performs payments in the most popular systems in Europe and Asia. The cryptocurrency transactions option is also available to users. An operator can independently set commissions, as well as deposit and withdrawal limits independently.
Loyalty program. The built-in rating system, large prizes, and tools for organising competitions retain regular customers and attract new visitors.
CRM module. The marketing casino software IDNPlay allows operators to set up advertising campaigns, attract partners, and promote their brands on social networks easily.
Statistics and analytics. The administrative module collects and processes data on a casino's operation and automates business processes.
When connecting the gambling software by IDNPlay under a White Label agreement, an entrepreneur will receive a full-fledged gaming platform with excellent technical characteristics. A businessman will be able to promote it under his or her brand.
The quality and safety of the software are certified by the Philippine Amusement and Gaming Corporation (PAGCOR) and the authoritative independent laboratory BMM Testlabs.
Collaboration with IDNPlay on White Label conditions offers numerous advantages:
Proven reputation. The company is a renowned iGaming brand with a strong track record that bolsters credibility and trust among players.
Extensive product variety. With a vast array of top-rated entertainment, IDNPlay guarantees diverse and absorbing participation.
Tailored customisation. Managers can adjust the portal to match their brand character and provide a unique and personalised engagement pastime.
Cutting-edge technology. IDNPlay employs advanced software that works extremely well with the mechanics, a smooth user interface, and up-to-date graphics, all within a secure and optimised landscape.
Several languages and currencies. IDNPlay cares about the global public by introducing a variety of language interfaces and financial diversity for the sake of platform reach and revenue growth.
Sophisticated back-end possibilities. The White Label solution includes a robust managerial system for monitoring player behaviour, aiding the financial department, and generating reports.
Advertising and support. IDNPlay works closely with White Label partners and introduces essential marketing services, tools, affiliate programs, and user guidance that bolsters the projects' image substantially.
Practical propositions. Going for a White Label cooperation, entrepreneurs save many expenses on elaboration and maintenance, which frees resources for other strategic needs.
Working with IDNPlay on White Label conditions empowers iGaming operators to leverage the expertise of a trusted vendor, access a wide selection of activities, enjoy customisation, cutting-edge techs, and various additional perks. This all becomes available through a close partnership with Rosloto.
IDNPlay's software, powered by HTML5, introduces an interface that seamlessly functions on all browsers and operating systems without requiring downloads or installations.
This flexible solution caters to devices such as tablets, PCs, iPads, and more, ensuring the following highlights:
Accessibility. Punters can enjoy their beloved activities anytime, anywhere, across multiple gadgets and know that all functionalities are preserved without compromising quality.
UI consistency. Users experience a smooth transition between distinct platforms while still maintaining familiarity and simplicity of use throughout the gameplay.
Account synchronisation. Participants enjoy matched personal accounts from different devices. This enables them to keep on their gaming progress with accomplishments, budgets, and fully saved configurations.
Adaptive design. The interface is adjusted to different sizes, resolutions, and orientations of the screen. This provides a perfect viewing perspective and interaction experience for all users.
Convenience and resilience. Punters can effortlessly switch between their preferred devices, be it a desktop monitor or a smartphone, to enjoy their beloved titles conveniently and flexibly.
The cross-platform interface from IDNPlay presents a consistent and comfortable interactive landscape with a synchronised and visually appealing experience on any gadget. Order the software from a renowned provider at Rosloto and offer your potential players the possibility to enjoy the same content on multiple platforms.
Gambling on smartphones is a particularly important aspect of IDNPlay's activities as they can adapt to device parameters while preserving an appealing design and excellent visuals.
The benefits of working with the provider for mobile-focused ventures:
Streaming of live products. Real-time broadcasting is supported to enhance the participation experience.
Straightforward account integration. Punters can access mobile platforms with the same account as the desktop portal with no extra authentication.
Practical Back Office. A user-friendly CMS guarantees smooth and convenient operations.
Strong performance rates. Mobile platforms function efficiently even under critical loads on server hardware.
Specialists keep in mind that the mobile niche will stay the most promising in iGaming for the next few decades. Partnering with IDNPlay offers managers the chance to get to the top in this sector quickly and achieve financial success within a few months after launching the platform.
IDNPlay also introduces a range of supplementary opportunities to elevate casino portals and make them more appealing to punters and advertisers:
website development;
mobile applications' elaboration;
digital design;
strategic business solutions.
With a focus on innovation and current trends, IDNPlay guarantees its products are recognisable and highly popular among gambling enthusiasts. Order the up-to-date components of the esteemed brand through convenient cooperation with Rosloto.
IDNPlay releases individual products and full-fledged platforms. Thanks to this, the company's partners get unlimited opportunities for scaling their business and increasing profits.
The provider's entertainment portfolio includes all types of gaming content. The developer offers slots with a reliable random number generator, live products, arcade games, as well as software for betting shops and lottery businesses.
Gamers can participate in different games at the same time. Thanks to a convenient multiuser interface, gamblers bet on sports, play casino solutions, and spin slots.
The brand offers full-value platforms. When connecting any package solution — IDNPoker, IDNLive, or IDNSports — you will receive a ready-to-launch gaming system.
The provider has developed a convenient cooperation program. It is possible to buy a turnkey casino from IDNPlay under the White Label agreement. The solution includes administrative, marketing, payment modules, and a set of entertainment content.
The software is characterised by high quality, reliability, and security. The programs are certified by PAGCOR and the independent laboratory BMM Testlabs.
You can buy or rent machines from IDNPlay, Microgaming, Ezugi, Vivo Gaming, Gaminator3, Amatic, XProGaming, Betgames.TV, and many other providers by turning to the Rosloto aggregator. We will take care of the quick installation and prompt software updates.
You can purchase a ready-made casino website from us, order the development of a turnkey gambling project, and choose a high-quality bookmaker script.
We propose assistance in legalising and promoting gaming start-ups as an additional service.
Our team is open to cooperation. We are always ready to answer your questions.