You can purchase the branded products from Singular at the Rosloto studio. We deliver unique content with universal trading systems, multi-currency payment gateway, customisable UX interface, and retail solutions.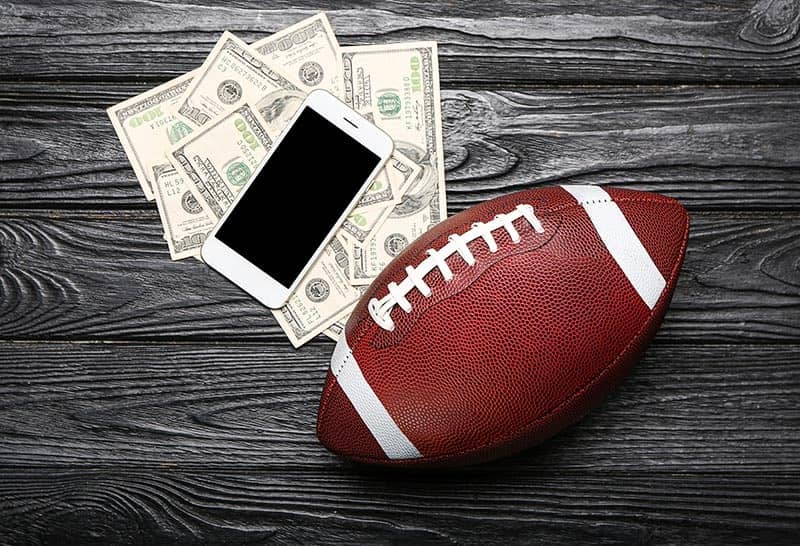 The company was founded in 2009 by the Maltese businesspeople George Shamugiya and Akaki Meladze. The firm includes 150+ professionals in the sectors of development, QA engineering, web design, modelling, marketing, and maintenance.
Basic information about the manufacturer:
The main office of the provider is located in the city of Ta'Shbiex (Malta). The development bases are concentrated in Georgia and North Macedonia, and the commercial representation is in the city of Sliema (Malta).
The enterprise creates modern software for bookmakers Singular, solutions for retail trading and online casinos.
The product line is guaranteed by GLI and eCOGRA. Gambling systems comply with GDPR requirements.
For its activities, the company has received many distinguished rewards at ICE Totally Gaming, EGR B2B Awards, SBC Awards and other international presentations.
Singular's largest investor is Vereeni Investments. The group invests in the evolution of software on the Blockchain, and the creation of modern trading services for accepting and processing wagering operations.
An updated platform for accepting and processing bets was introduced at the end of 2019.
The newest modular solution was developed using the latest technologies — artificial intelligence, Big Data, and SSL encryption. The entrepreneur gets a flexible and easily scalable environment for seamless access to regulated markets.
George Shamugiya, CEO of the enterprise, noted:
Betting software Singular is our flagship sale. It guarantees professional BBS-powered trading and enhanced gaming experience through native and mobile betting apps. The solution package is available in 10 licensed markets.
Singular's betting software consists of 100+ ready-made prototypes for visualising a gambling site with sports wagers. The operator can order the creation of a design from scratch, focusing on their personal preferences and the nuances of working in target markets.
Description of the innovative frontend:
elegant UX design with convenient and clear navigation;
gamification elements for better audience engagement;
a multilingual environment with support for 10+ languages;
50+ ready-made skins and widgets (statistics, analytics, live broadcasts) with lightning-fast customisation to customer requirements;
prioritisation of entertainment content depending on the selected region;
cross-platform interface with instant adaptation to the parameters of the device used (gadget or desktop PC).
Top reasons to buy betting software Singular:
Stable work

The system accepts 12,000+ actions per minute. These are the registration and authentication of gamers, the calculation of quotes, the accrual of gifts, the payment of earned money, and much more.

The software instantly responds to all requests, providing the best user experience and comfortable resource management

Modern billing plan

40+ payment facilities are integrated into the software for betting Singular, offering 150+ worldwide solutions across all channels. These are Visa, Neteller, InterKassa, Touch 'n Go eWallet and other banking products.

The platform foresees fiat transfers (for example, credit and debit cards, electronic and mobile wallets), transactions in popular cryptocurrencies

Good security

The manufacturer has improved the mechanism for detecting and preventing hazards when registering, logging in, replenishing deposits and receiving bonuses.

The anti-fraud system works in real-time and automatically blocks suspicious activity on the site

Comfortable installation

You can set up betting software Singular in minutes. The enterprise has an open API environment that involves numerous gateways, maximum flexibility and operational control
Data Feed Services is a universal betting module for generating an event line. Some quotes are created by a team of experienced analysts, and some are integrated from third-party providers through a single aggregation service.
The operator receives an original and balanced bookmaker line with these features:
20+ thousand events on pre-match and live monthly;
50+ disciplines, including Olympic and amateur sports;
200+ markets with tournaments at the worldwide and local levels, commercial and charity meetings;
4 types of odds (European, American, Asian, Malaysian);
a huge list of bets (ordinaries, accumulators, totals, double pools, head to head, on the difference in points between the 1st and 2nd place, on the top 3 and others);
adjustable margin management;
detailed stats and analysis on key parameters, comfortable export of reports;
options for live streaming and launching real-time broadcasts;
additional functions (draft tickets, bet builder and cashing).
Buying bookmaker software Singular with a marketing module is a great idea for rapidly promoting a business. The solution will attract a new solvent audience to the site, increase the lifetime value of gamers and their loyalty to the betting brand.
Gamblers can play and place wagers, participate in multiuser tournaments and online sweepstakes, follow their favourite athletes and teams in real time.
The main benefits of buying bookmaker software Singular are:
multi-channel communication with the audience (via e-mail, messages in applications, built-in chatbot, SMS);
segmentation of gamers by interests and what the user prefers;
auto-planning the gambler's path to effectively attract and retain them;
cross-platform customisable bonuses (250+ automatic ones, free bets, rewards, promotions);
universal marketing campaign assistant;
integrated management of the CRM service that has a relation with the partner networks Income Access and NetRefer.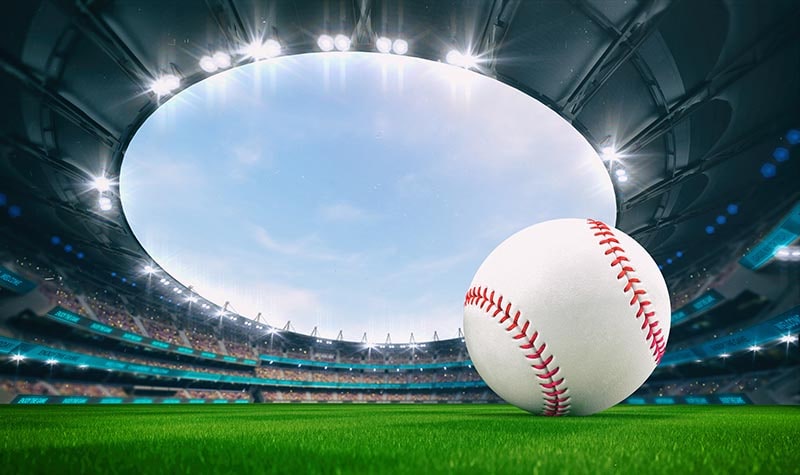 The group has developed an innovative product for land-based establishments.
An entrepreneur gets a wide diversity of choices and settings for better control of cash flow, remote self-service terminals, and a few wagering stores.
The software for betting Singular is a customer-focused app with a huge selection of in-system components.
The modern product is equipped with a wide range of business settings. While bettors are viewing the catalogue of meetings and tournaments, current odds and victorious forecasts, the financial specialist receives updates on match results, calculates quotes and pays prize money.
Why it is a good idea to buy the high-quality software for betting shops Singular:
one-click installation on a desktop running Windows or Linux;
customisable templates for printing documents (flyers, tickets, notifications of winnings, checks);
support for all types of printers, alongside scanning and cash register devices;
useful configuration of access roles (software for betting Singular can be used by a few administrators at the same time, including remotely);
unique equipment serial numbers for enhanced system security;
mobile checkout integration for fast ticket printing via Bluetooth.
The software for betting shops from Singular's developers allows you to turn any desktop PC or land-based slot cabinet into a gaming terminal. Players can use the updated equipment to place and book bets and participate in online sweepstakes and bonus programs.
The software supports non-cash and cash payments. The basic equipment is supplied with POS terminals that can be interacted with, thermal printers, bill acceptors and cells for storing paper money and coins.
You can buy betting software Singular alongside modern terminals. The company supplies multifunctional ground equipment with ergonomic design and practical settings. The solutions run on the Linux operating system and do not require additional OS licensing costs.
The price of purchasing and setting up equipment is nearly $800.
The software for bookmakers Singular comes with a Live Score function. The operator will receive high-precision production for screen control, and a bundle of proprietary and third-party solutions.
The entrepreneur gets access to the universal media module. You can broadcast live competitions, replays of top matches, video reviews of upcoming and past games, analytical reports from sports market experts, and other types of goods.
Features of the BetCast service:
instant wireless connection via WiFi;
remote control and configuration;
connection of official content of external producers;
planning and creating playlists, a single video wall on multiple screens;
integration of the developer's proprietary bonus program.
The software does not require being maintained physically past the point of initial setup.
Bookmaker software Singular comes with a multi-level agent system. The solution contains different schemes for accruing and distributing income (for the volume of attracted traffic, conversion rate, operator's net profit) and mechanisms for calculating commission deductions.
Key advantages of the software:
Customisable models of payment. The product supports computations focused on deposits, GGR (gross gaming revenue), and payments for transactional operations. It is possible to integrate a RevShare scheme based on the turnover or gross revenue of the operator.
Overdraft lending. Registration and issuance of funds to sub-agents at minimal interest. The option ensures uninterrupted operations, taking into account unplanned financial expenses (for example, for the payment of jackpots).
Single control panel. A wide range of settings for hassle-free administration and connection to external referral networks.
Convenient communication. Sending personal notifications via email, social messengers and SMS.
Expanded analytical data. You can create multi-level reporting (on cash and online operations or webmaster results), and export data to Excel and PDF.
You will be able to order Singular's betting software with the following proprietary additions:
Casino Core. Multifunctional aggregation system from 50+ developers. The entrepreneur gets access to 3D slot machines, lotteries, and table games from Big Time Gaming, Scientific and other prominent members of the sector. Among the benefits, there are a single back office, tools for controlling bonuses and advertising campaigns, and variants for creating extensive reports.
iGaming Platform. Universal software for the quick launch of online casinos and effective deployment in key markets. The company delivers a fully responsive HTML5 solution with a dedicated CMS system, and functions for administering user accounts, payments, integrations, and partner services. Registration and verification of gamers are based on KYC modules from Jumio and Veriff.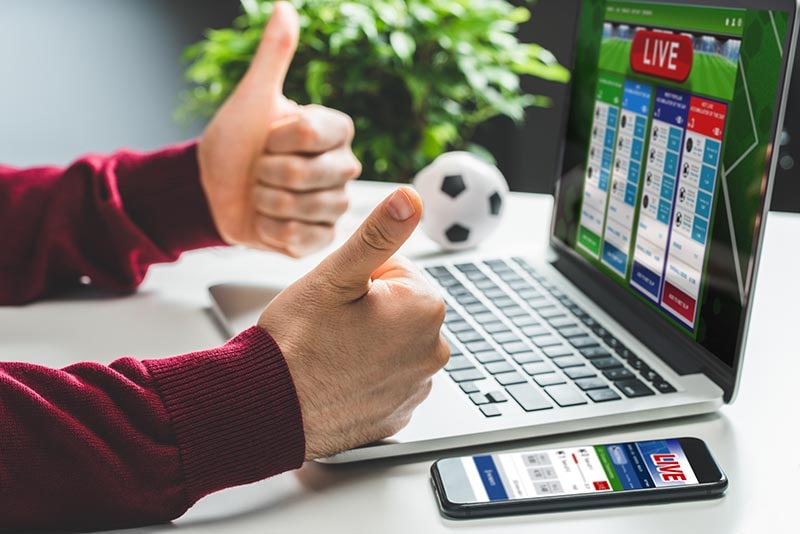 Singular is a well-known European developer of certificated titles benefitting the entertainment industry.
The advantages of the proprietary products include excellent performance, a brand new billing system, good security, and comfortable installation. It comes with a trading DFS service and a CRM module that assists with marketing.
The catalogue of suggestions for retail trade consists of the Single Checkout application, releases intended for land-based terminals, the BetCast service that works for multiple screens, and a universal referral environment.
Customers can order a greatly constructed system or the Casino Core content aggregation platform. Through one API session, buyers get access to 5+ thousand gaming positions from leading B2B professionals.
To buy certificated wagering products, contact the manager of Rosloto.
We offer different schemes of interaction:
development of a turnkey bookmaker platform;
cooperation under a White Label agreement and much more.
The Rosloto studio provides comprehensive assistance with licensing, as well as marketing promo of the bookmaker. Also, you can order the service of writing a business plan or creating HTML5 games.