Lotteries have always been an attractive form of leisure for residents of any country. Everyone wants to win a jackpot or at least a small prize. Gambling gives people the hope of monetary prizes, encourages them to participate in draws, and engages with a pleasant sense of risk.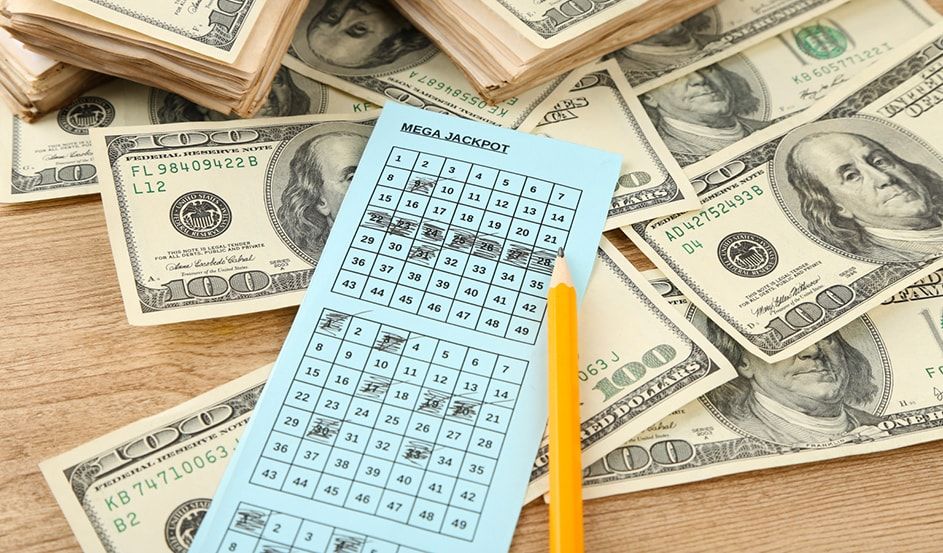 Rosloto is a company with many years of experience in the gambling industry. We are ready to share valuable tips and clear recommendations on how to create a lottery project and start making money.
With us, you can not only get comprehensive support at every stage but also buy a completely ready-to-work lottery business.
Here are the main advantages of starting a sweepstakes project:
This type of business is allowed by the authorities. It is easy to get permission to run lotteries.
Creating a sweepstakes website does not require a large investment.
Lottery equipment, according to statistics, pays off very quickly.
Raffles can be advertised.
It is a very profitable business.
There are not so many sweepstakes companies since the niche is only 15% filled. To start a lottery, the operator should:
explore firms working in this field, study competitors' products, ticket prices and their methods of work;
calculate the expected profits of diverse companies;
determine whether it is worth buying the same lottery equipment and designing the tickets differently.
The licence for draws is issued to the future owner of the gaming business in the local executive body. The first step is to register a legal entity. Secondly, it is necessary to obtain permission for installing gaming terminals, print tickets and conduct draws.
Only after obtaining a licence for the business, can you take the next steps in opening a lottery.
The operator needs to determine who will participate in the draws and buy tickets for the draws. Usually, young and middle-aged people enjoy tempting fates. Pensioners are not very eager to give money for a piece of paper, they would rather keep their savings in the secret places of their flats.
Women are very active participants in lotteries. These dreamy personalities will do everything in the hope of great wealth. Therefore, when designing tickets, you can use more bright, feminine colours, and place lottery points in large shopping centres, on the territory of markets.
In addition, young people who do not have much money, but lots of plans for the future, can take part in the draws. Therefore, sweepstakes terminals will perfectly take root in entertainment centres and clubs.
The operator needs to calculate everything to the smallest detail to receive profits. Let us review what expenses are included in the lottery business development plan.
First and foremost, the prize fund is equal to 50% of the total proceeds from ticket sales.
The sweepstakes expenses are the following:
lottery terminals — 3000–5000 US dollars;
printing services — about 15% of revenue;
salary for the designer for the ticket layout at an agreed price;
25% of profit for ticket sellers;
the fee for renting the site for the terminal, depending on the location.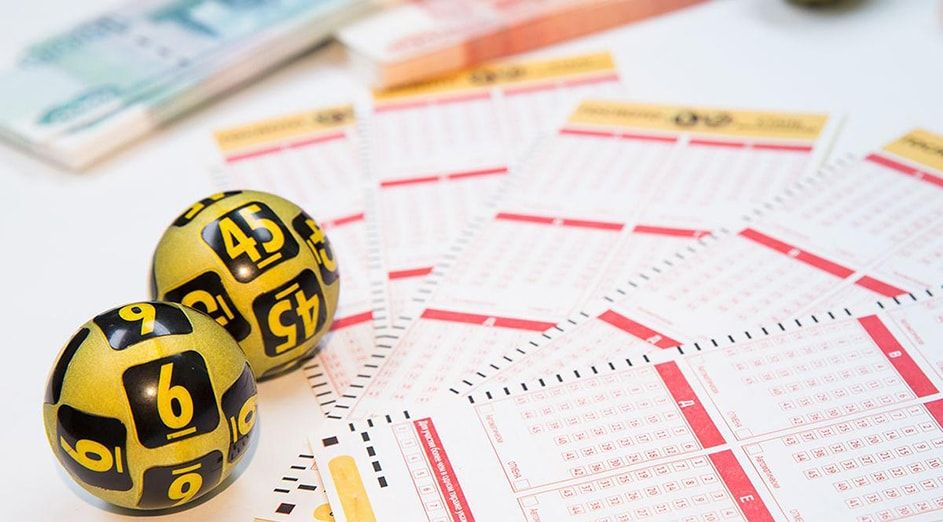 There are paper and electronic tickets for draws. The digital ones are suitable for the internet lottery business. To create tickets, you only need to hire a designer.
As for paper tickets, the lottery organisation includes several important nuances. Here is what to consider in making tickets:
Paper is selected with a background grid of thin lines, and watermarks are required.
Microfont is used for printing.
Each lottery ticket must contain information about the circulation and the prize fund amount, as well as a certain number. Operators can also add the logo and name of the issuing company, which will serve as a good promotion in the future.
The problem with paper tickets is that not every printing house can take such an order. You need to have a licence for the production of printed products with protection. When you manage to find such a contractor, discover the brand of the printing press. In the future, ready-made tickets need to be registered, but if the security signs are of poor quality, they will have to be reprinted.
Automatic lotto machines are officially recognised as devices that do not cause ludomania — painful gambling addiction, so they are completely legal.
Such terminals are similar to banking devices — they are equipped with a screen and a touch panel. Customers can buy a ticket and even get a win without contacting the company's employees. Some of their advantages are small size (approximately 1 sq. m of area), and the most simple interface.
The lottery program is developed by programmers with experience in the gambling field since it has complex algorithms. According to professional businessmen, it is better to rent software for sweepstakes and slot machines to start a project. During the trial period, you will be able to evaluate the volume of income and make a purchase decision with complete confidence.
Terminals should be made with a durable alloy case. It is necessary to protect not only the money inside but also the operating hardware, which is a valuable and expensive resource.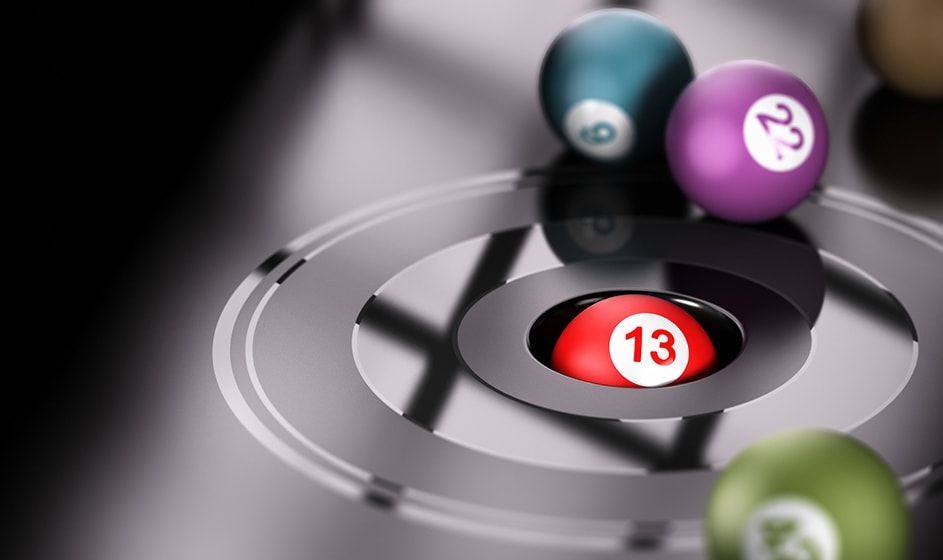 The industry laws specify the places where terminals can be installed. If you have not chosen locations yet, refer to the official documents in your country for a hint.
The best places for lotteries are:
railway and bus depots;
underground stations;
entertainment clubs and parks;
large shopping centres and markets;
other public places.
In practice, such a business pays off in about 12–15 months, or even less. The duration depends on where the machines are located and how the distributors worked.
Operators have 2 options to choose from: work traditionally (printing and distributing tickets), or draw through electronic systems.
Although many people are loyal to lotteries with paper tickets, organising online sweepstakes has more advantages:
less cost;
quick draws;
no need to check tickets manually.
Technological progress has a huge impact on every area of life and business and constantly offers new opportunities.
It is difficult to organise a regular lottery in one region, not to mention a country. Although such raffles are still more familiar to certain segments of the population. Some people do not even trust the so-called infernal machine that prints tickets and collects money. Simply put, it is impossible to unequivocally state that the paper lottery is unpromising.
To start an online sweepstakes business, the operator needs a good designer, a few experienced programmers, and direct involvement. Web lotteries are much easier to organise since there are no additional costs for printing, distributors, media, etc. Furthermore, punters most often use the money they win to buy tickets for future instant draws.
To open a sweepstakes business, one cannot ignore the main types of printed materials for drawings.
There are 3 main ticket formats in the modern market:
Instant Draws. Printed products are represented by tickets with a protective coating. To determine the winnings, it is enough to erase the film layer with a coin.
Circulation lottery. This is the most common method for entrepreneurs to start a raffle. The user buys a ticket and expects a drawing of a specific raffle, the results of which are published in any sources available to the operator (for example, newspapers or television broadcasts). It is worth remembering that draws are prohibited on the Internet, as there is a high risk of hacker attacks and third-party influence on the outcome.
Incentive program. This is a crucial thing in opening a lottery business and increasing the awareness of a new brand many times over. As a rule, participation in the draw is free, but registration requires the purchase of a certain product.
Before you arrange a lottery, think about the points of sale of tickets. In addition to public places, it is possible to offer products at press kiosks, post offices and banks. Moreover, lotto tickets are frequently distributed as change.
If you already think about how to make a raffle and discover new types of earnings, you can get advice from experienced partners. The Rosloto company has many years of experience in the gambling industry. Our specialists will help you purchase software for lottery terminals and even buy a ready-made sweepstakes business (which is faster and easier).
Raffles are practically a free niche in the gambling market and are a great opportunity to earn good money.
Like any other type of gambling, raffles require permission. Let us review the features of licensing lotto circulations in some jurisdictions:
This is one of the most prestigious countries for certification. The government allows the activity of lottery operators both on the Web and through the sale of tickets at land-based terminals.
To complete a document, you will need to:
make a security deposit of 175.6 thousand euros;
create a company in the UK, choose the composition of the founders;
open a physical office in the United Kingdom;
undergo an independent audit of the company's activities.
Licensing in this jurisdiction will be of interest to operators planning to launch an online lotto. The local gambling regulator issues 2 types of permits:
В2С type 1 — raffles with a guaranteed prize;
B2C type 3 — traditional lotteries (with and without circulation).
To obtain a lotto licence, a businessman needs to:
register a company in Malta and open an account with a local bank;
confirm the presence of authorised capital for 40,000 euros or more;
pay a state duty of 40,000 euros.
The advantages of working in Malta include transparent legislation and low taxes. Entrepreneurs pay 5–7% of the company's gross income per year.
To draw up a document, an entrepreneur needs:
have sufficient experience in the production and distribution of state lotteries (from 10 years);
confirm the availability of a reserve fund for UAH 30 million;
pay a licence fee, which consists of 2 parts: fixed (100 thousand subsistence minimums) and floating (based on the number of land points for the sale of lotto tickets).
The Ukrainian authorities also put forward requirements for lottery draws, namely:
the amount of the prize pool must be indicated since unlimited draws are prohibited;
terminal programs for accepting and processing bets should not contain a random number generator;
it is forbidden to hold rounds in the form of scrolling reels.
The maximum bet in lotto draws is limited and it depends on the cost of living (COL) in the country:
for non-circulation lotteries — up to 3% of the COL;
for circulation — up to 1% of the COL.
Rosloto offers qualified assistance in creating a profitable sweepstakes project from scratch. We are familiar with all the intricacies of doing business — the nuances of licensing and connecting reliable software components.
The organisation of lotteries is a legal gambling direction. This is a great chance to confidently enter a market with low competition and good growth prospects.
To start a lotto business, an entrepreneur needs to decide on the target audience, create a business plan, and buy special equipment and security software.
The best places to place stationary lotto terminals are underground stations, entertainment clubs, and shopping centres. By organising draws on the Web, the operator is not tied to a specific place and spends fewer resources on launching.
Rosloto offers you profitable iGaming solutions for every taste and starting budget.
From our firm, you can buy:
Become an industry leader with professional support from Rosloto.