It is time to update your game assortment, adding some interesting novelties from Endorphina. The company presented 10 new bright entertainment solutions that will impress any gambling enthusiast. Let us take a closer look at these products.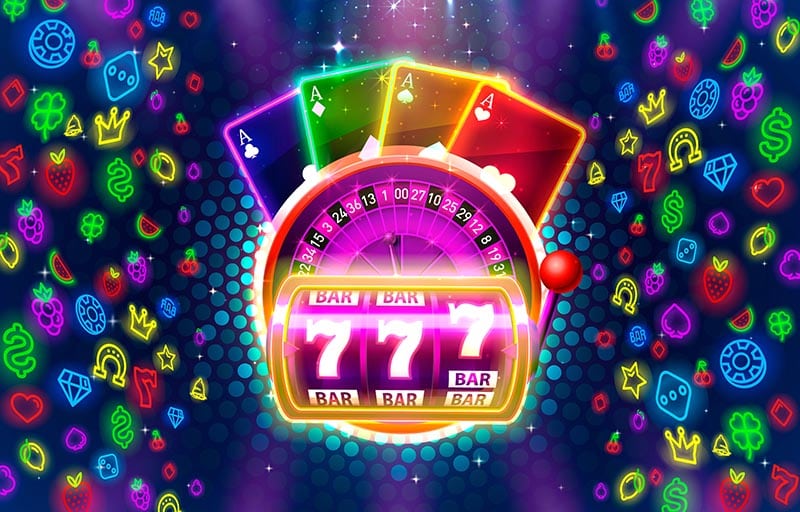 Order games from Endorphina by contacting the Rosloto team.
This online casino software developer has been working in the internet gambling market since 2012. The company was founded in the Czech Republic. However, the products from Endorphina are known and demanded all over the world.
The brand creates slot machines of various themes and genres. The key feature of solutions from this manufacturer is a creative approach to the development of new software. The firm applies the latest HTML5 technology to make the image vivid, realistic, and eye-catching.
Let us consider the characteristics of the new online slots from Endorphina.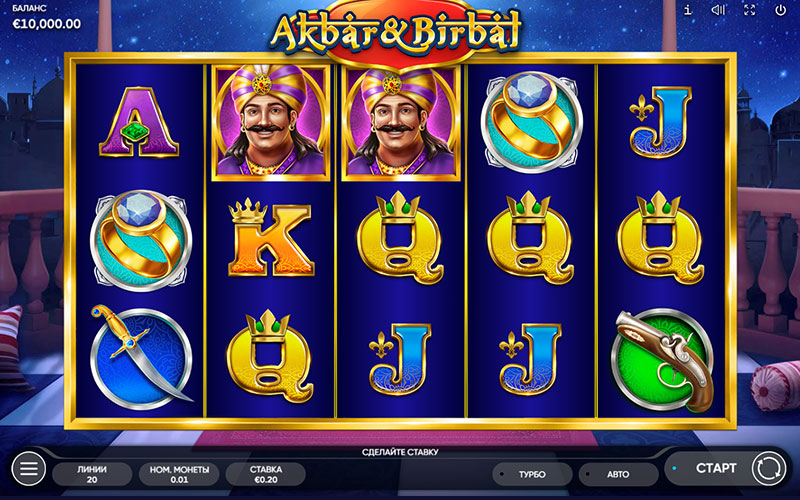 This game is implemented in the Middle Eastern style. It will appeal to lovers of Arab culture. Bright graphics, as well as amusing and catchy main characters, make this game incredibly fun. The main personages are the wise emperor Akbar and his inventive wazir Birbal. It should be noted that all the entertainment solutions from Endorphina were approved by the Malta Gaming Authority.
High chances of winning and extensive bonus opportunities will help operators attract many potential customers with the help of this game. The multiplier allows users to increase the sum of their prizes up to 4 times. In addition, players can enhance their rewards in free games up to 10 times.
The online slot has such features:
5 reels;
3 rows and 20 lines;
Scatter (Birbal);
Bonus-Pop and Free Rounds;
Multiplier.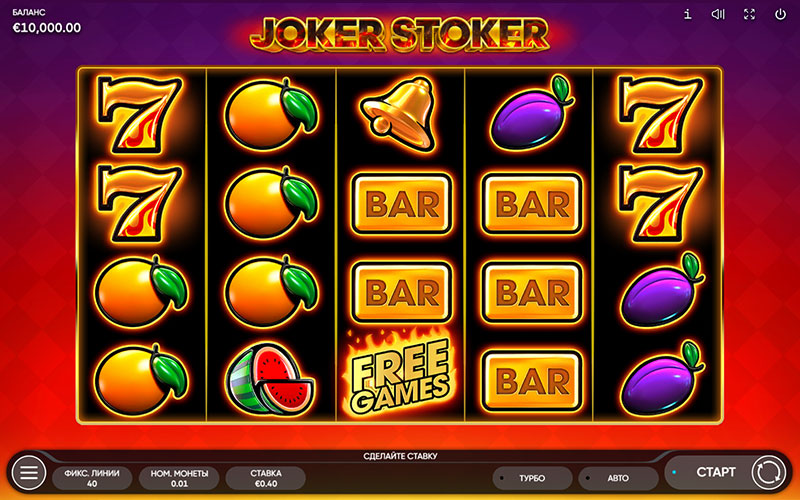 This entertainment is created in a classic fruit slot style. However, it is complemented by an attractive personage — Joker.
The game has such components:
Wild and Scatter;
40 lines;
4 rows and 5 reels;
Bonus-Pop Option and Free Rounds.
The Joker plays the role of Wild in the game. It can replace all symbols except the Scatter. Particular combinations of Scatters allow players to receive free games:
10 rounds for 3 Scatters;
20 games for 4 Scatters;
20 rounds for 5 Scatters.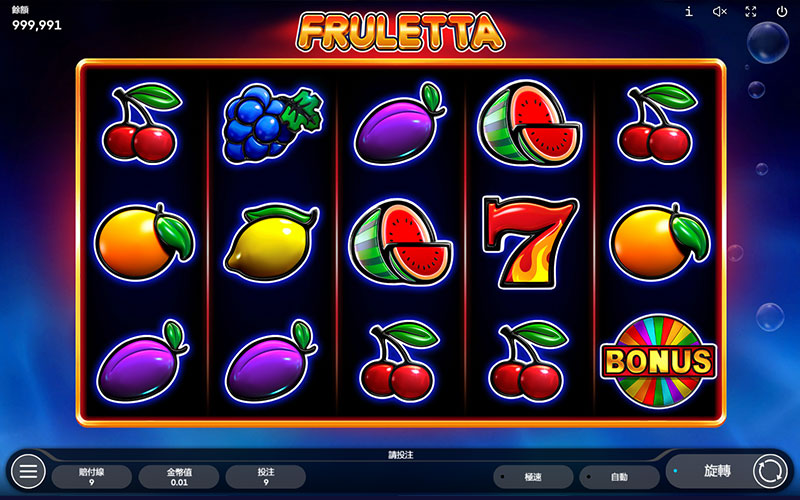 This game is a successful mix of two traditional casino entertainments: a slot machine and French roulette. The design of the game will bring aesthetic pleasure to many gamblers. A pleasant azure background is successfully combined with bright, juicy fruits and golden decorative elements. This mixture creates an atmosphere of luxury and excitement.
The entertainment includes:
9 lines;
3 rows and 5 reels;
Wild, Bonus symbol, Seven;
Bonus-Pop.
The Golden Bell is the Wild in this game. It can replace all images except for Sevens and the special Bonus symbol. This image allows users to run free games:
1 bonus round for 3 symbols;
2 rounds for 4 symbols;
3 free games for 5 symbols.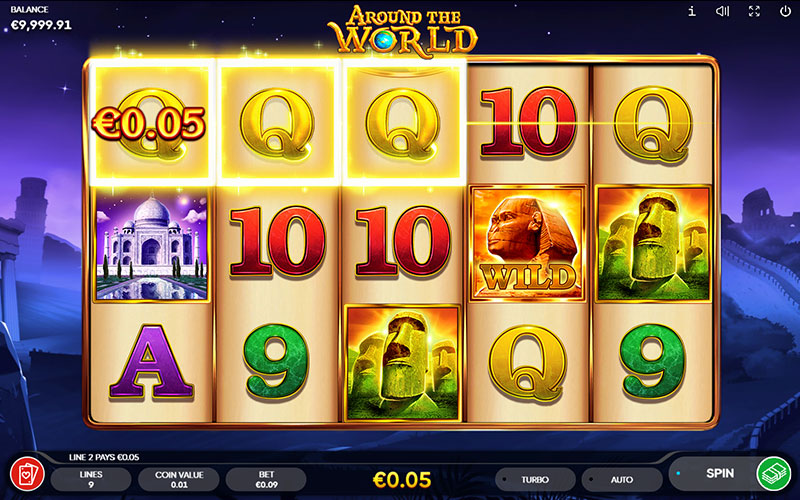 The Coronavirus pandemic has deprived many people of the opportunity to travel and discover new places. Let your clients familiarise themselves with some countries without leaving their homes.
The new game from Endorphina Around the World will let them visit several interesting locations at once. The online slot includes travels to the following countries:
Egypt (Sphinx);
Italy (Colosseum);
India (Taj Mahal);
Mexico (El Castillo);
Easter Island (Moai);
China (the Great Wall).
Around the World consists of 9 pay lines, 3 rows, and 5 reels. Besides, the game includes Wild and Scatter, as well as a special Compass symbol. They help operators attract more customers thanks to the chance to increase their winnings significantly.
The attractive Adventuress acts as a scatter here. A combination of three Adventuresses allows a gamer to get 15 or more free games. The image of the Sphinx is the Wild here. It may replace any image except Adventuress.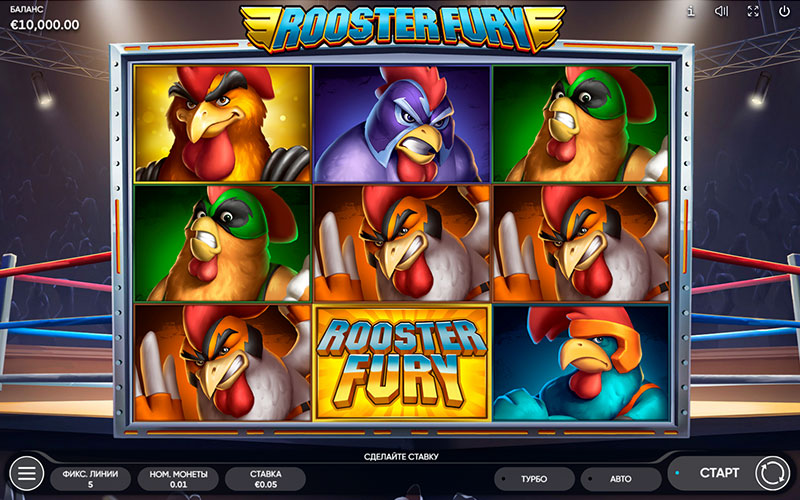 This fun game will surely delight fans of fighting shows and movies. Amusing roosters play the role of opponents here. They look stylish and cool. A player's cockerel must defeat his rivals in the ring to receive a decent cash prize. The game consists of five main rounds. Moreover, the most daring fighters have a chance to take part in the Risk game.
Rooster Fury includes:
3 reels and 5 lines;
Bonus-Pop and Risk Round;
Free Games;
Scatter.
To get additional free spins, it is necessary to collect 3 Scatters on the playing field. This combination will let a player get 30 or more bonus rounds.
Rooster Fury is a great alternative to traditional fruit slots. An unusual theme, stylish design, and fun atmosphere will allow your clients to forget about their worries and completely immerse themselves in the world of excitement and endless entertainment.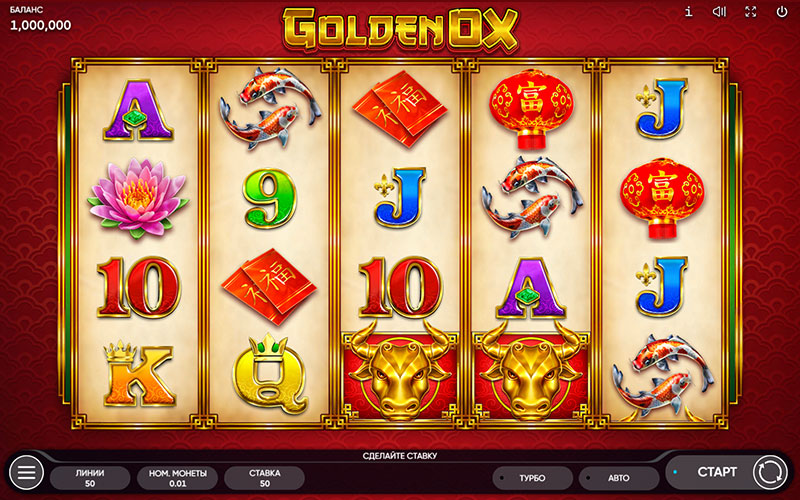 This gaming novelty is based on ancient Asian legends. The Golden Ox image is key here. According to ancient Chinese traditions, it symbolises luxury and wealth. The developer offers players to take the bull by the horns and try their luck.
The original theme and attractive design, accomplished with many golden elements, attracts the attention of many gambling fans. The main symbol acts as a Wild. As in other games from Endorphina, it can replace any character except the Scatter. It is depicted as an ancient Chinese coin. The appearance of three Scatters on the screen brings a player 10 additional free spins.
The game has the following characteristics:
5 reels and 4 rows;
50 lines;
Scatter and Wild;
Free Games and a Risk Round.
This solution will be especially relevant for the promising Indian market. The residents of this picturesque country are big sports fans. Cricket is the favourite game of millions of Indians. In addition, it is popular in the United Kingdom, Australia, Pakistan, and the Caribbean.
You can see images of Cricketers, a Helmet, a Bat, a Cup and a Ball on the playing field. The Gold Cup is a Scatter in this game. The Cricket Ball is a Wild. With its help, users can launch bonus games with the opportunity to triple their winnings. To do this, three Wilds have to appear on the screen at the same time. Moreover, players can increase their prizes in the Gamble round.
Cricket Heroes consists of:
21 lines;
5 reels and 3 rows;
Free Rounds;
Scatter and Wild;
Gamble.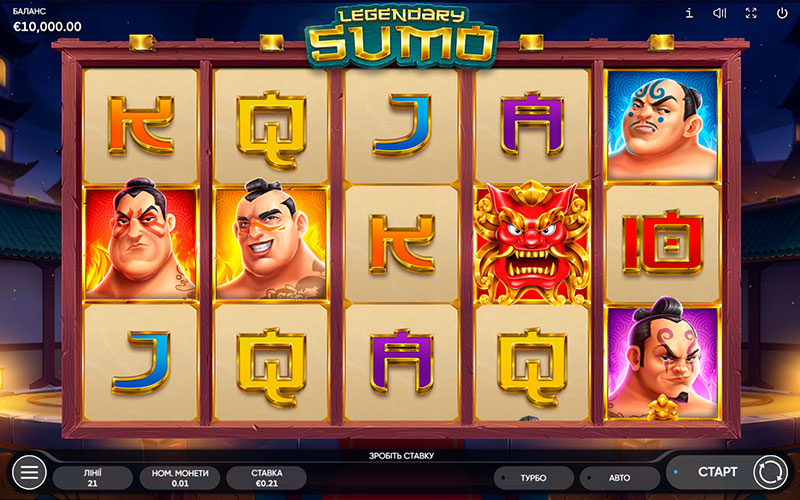 Fans of Japanese culture and ancient martial arts will surely appreciate this game. The entertainment is a duel between sumo fighters. They are the main characters in this game.
Legendary Sumo has such characteristics:
21 lines;
3 rows and 5 reels;
Wild and Scatter;
Bonus Games;
Gamble Round.
The image of the Red Mask can be found on the field. It performs the functions of a Wild. Besides, you can find here a Scatter — Sansho (Imperial Golden Cup). The emergence of three such images on the screen triggers 10 free games. At the same time, Sansho plays the role of a Wild in these rounds, replacing any symbols.
As in other games from Endorphina, there is a Gamble round here. It allows users to increase the sum of prizes dramatically.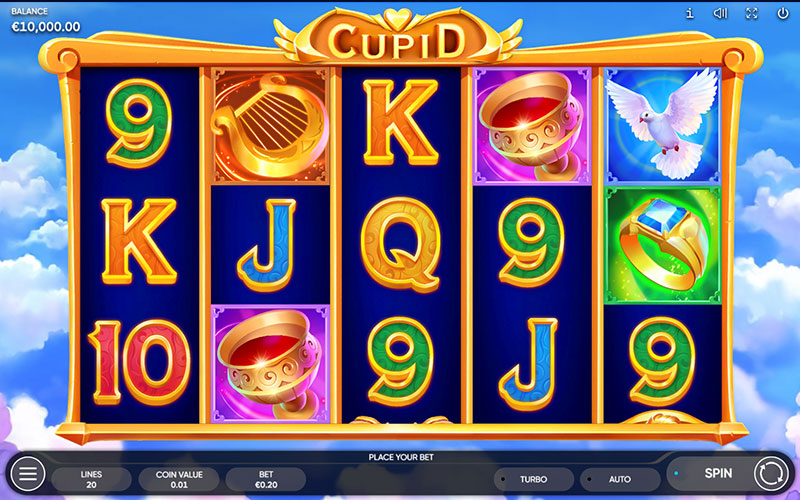 This game will help create a relaxed romantic atmosphere on your website. The product can be successfully used for Valentine's Day themed promotions. The main character is Cupid. It connects hearts in love and helps players win substantial prizes. Cupid is a Wild symbol here. There is also a Scatter — Heart. The appearance of 3 or more Scatters triggers 20 free spins.
The Cupid game has:
5 reels and 3 rows;
20 lines;
Free Games;
Gamble Round;
Scatter and Wild.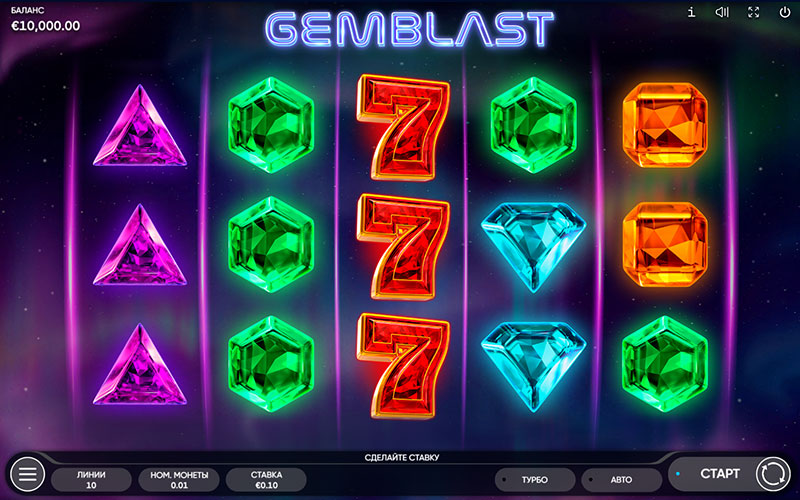 This exciting entertainment is based on the legend of Aurora (the Northern Lights). It says that magic colours in the sky arise from the reflection of rare precious stones. They are hidden deep in the rocks.
The game consists of:
3 rows and 5 reels;
10 lines;
Risk Game;
Wild.
The Diamond Star (Wild) symbol replaces all other images and triggers re-spins. There is also a classic gambling round. It lets gamers increase their winnings up to 10 times.
Why should you buy the products from Endorphina for your website? They have many advantages. Here are some of them:
Excellent graphics. Images look fresh and attractive. Bright colours, realistic animations, and unusual characters will interest a wide audience from all over the world.
Well-designed mechanics. The gameplay of each software solution is thought out to the smallest detail.
Lots of bonus options. A gamble round, Wild and Scatter, free spins, and other features make each game more exciting and fun.
Interesting subjects. The manufacturer is not limited to traditional themes. In addition to fruit slots, its assortment includes games that convey the spirit of different cultures of eras.
High reliability. The Endorphina brand has an excellent reputation in many countries. Moreover, the gaming products from this producer are approved by one of the most prestigious gambling organisations — the Malta Gaming Authority.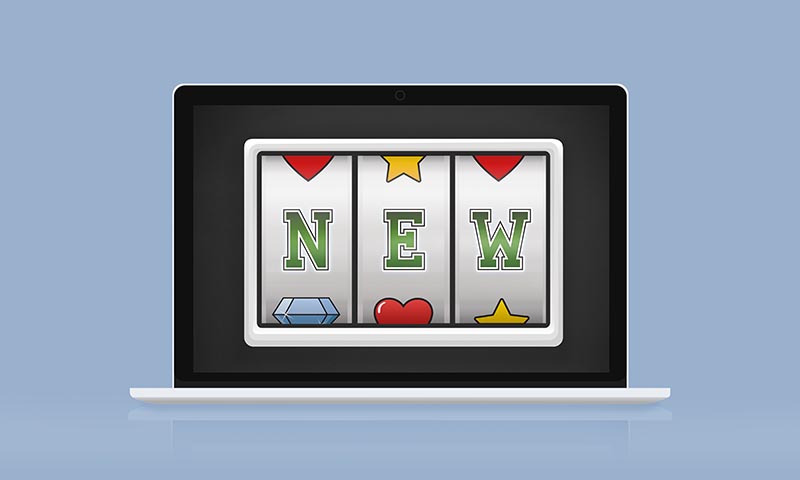 New gaming solutions from the well-known Czech manufacturer will become a wonderful addition to the assortment of any online establishment. They will appeal to players of all ages.
Endorphina's gambling products have such characteristics:
the playing field, consisting of 5 reels and 3 (or 4) rows;
mandatory presence of special symbols (Wild, Scatter, Bonus, Multiplier, etc.);
the availability of a Risk Game that allows a player to increase his or her prize.
Are you interested in these new solutions?
Contact
Rosloto managers to learn more about new products from Endorphina and the bestsellers of this brand.
Our team offers a huge selection of the best iGaming software from world-renowned content vendors. Besides, we help operators launch new casino start-ups and improve existing projects.