Offline and online betting is allowed in Russia. Legislation has been streamlined. Advertising of bookmaker projects including e-sports betting offers has been approved. All these changes make the industry extremely attractive for investors, businessmen, and players.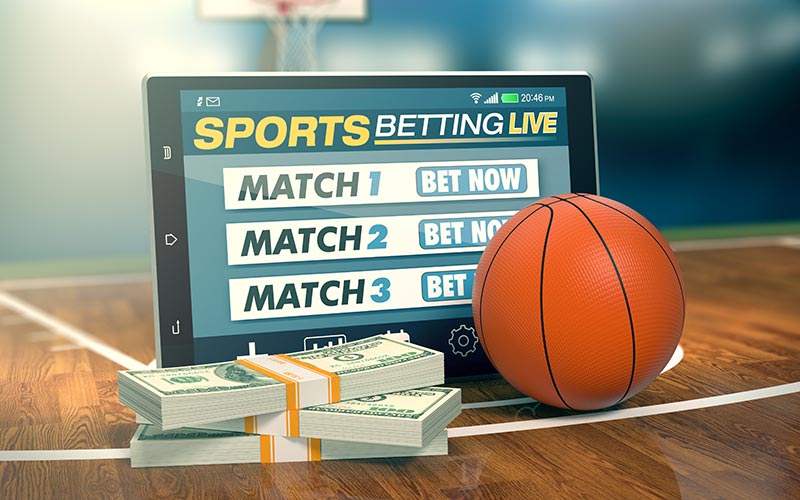 Rosloto
offers you to consider the nuances of legal regulation of the betting field and get acquainted with the key trends of the Russian market.
Any operator working on the territory of this state must obtain a permission document. Only licenced bookmakers can accept bets from Russian players.
In total, 34 legal operators work in this market today. In addition, one company has permission to organise sweepstakes. The Federal Tax Service (FTS) is responsible for the preparation of documents. Permits are issued for 5 years with the need for subsequent renewal.
As noted by Ekaterina Bogatova, a senior lawyer at Law & Trust International, legal work provides operators with such tangible benefits:
Unhindered access to the Russian market. The local audience is characterised by a high interest in gambling, in particular sports betting. Besides, the market is still not as overloaded as, for example, some European regions, due to the small number of issued permits.
The security for the company and customers. Lawful bookmaker projects avoid grey zones with vague tax policies. Their clients always receive prize money in full. Users are 100% protected from dishonest advertising and other illegal actions.
Working with online bets. Legal betting websites can accept bets not only in land-based establishments but also through automated online platforms. Access to the internet audience allows operators to increase profits, improve engagement of users and customer retention significantly.
The work of betting operators is regulated by the following basic documents:
FL 244-FZ "About state regulation of activities related to the organisation and conduct of gambling and amendments to particular legislative acts" dated December 29, 2006;
Resolution No. 1625 "About licensing the organisation and carrying out gambling activities in bookmaker offices or totalisators" dated October 8, 2020.
Russian legislation is characterised by rather strict regulation of the industry and high requirements for licence applicants. On the other hand, all measures are aimed at protecting end consumers — players, as well as replenishing the country's budget and redistributing money for social needs.
Requirements for licensees

Legal

Registration of a legal entity (most often in the form of JSC or LLC) in Russia without belonging to a foreign company;
providing full information (about founders, shareholders, the origin of capital, etc.) necessary for government control and supervision;
annual check of accounting and financial reports by independent auditors

Financial

The availability of a minimum authorised capital — 100 million rubles;
the confirmation of a bank guarantee (for 5 years) — 500 million rubles (for the fulfilment of all obligations to creditors, players, and partners);
the presence of net assets — from 1 billion rubles for the period of the company's existence;
the alienation of 5% of income in favour of sports federations (in 2021, this figure was supposed to double, but the corresponding bill has not yet been signed)
On October 1, 2021, the Unified Betting Remittance Centre, an all-Russian electronic accounting system for monitoring bookmaker bets.
Bets are accepted, winnings and taxes are paid through a centralized service. Both licenced operators and gamers wishing to place bets must go through the identification procedure at the official website (1cupis.ru). After one-time verification of identity, gamblers can play on any betting websites (without re-checking).
Monetary transactions go through the Mobile Card financial system (a structural subdivision of VTB Bank).
Ekaterina Bogatova highlighted several nuances that are important to consider when undergoing the licensing procedure:
the presence of experienced lawyers in an operator's staff;
the order in accounting and constituent documentation;
the implementation of a procedure for resolving disputes with clients, including responsible gaming.
In addition, bookmakers have to evaluate their financial capabilities and assess their focus on the Russian market. It is also necessary to think about the purchase of certified software for accepting bets in advance, develop an advertising campaign (within the framework of the law), and hire high-quality personnel.
Roman Kozhevnikov, Head of Marketing at Melbet, noted:
A legal bookmaker website is the sole reliable option for gamers. This is the only way to get your winnings. Otherwise, a gambler is not insured against loss of prize money, theft of personal financial resources, illegal blocking of accounts, and dissemination of confidential information.
Despite the huge risks, players often fall into the hands of unscrupulous betting operators.
Here are the main reasons why users select illegal sites:
Aggressive advertising. Their marketing campaigns advocate that betting is an easy and quick way to make huge money. Some advertising is directed at minors, which is unacceptable in modern society.
Simple verification. Many bookmaker sites offer one-click bets — without prior registration and identity verification. This is a very convenient format. However, it does not guarantee that you will receive your winnings in the future. For comparison: to interact with legal sportsbook portals, users need to undergo identification in the Unified Betting Remittance Centre, which takes several days.
Additional products. These are online slots, board, and live games with substantial prizes. These activities are considered illegal on the territory of Russia. Therefore, gamers are unlikely to receive their money.
Roman Kozhevnikov noted:
The search for a legal bookmaker site needs to be approached wisely. The main thing is to remember that sports betting is entertainment, not a way to make money.
The specialist recommended paying attention to the following characteristics of betting operators:
the wideness of the line (events and odds, support for live and pre-match formats, the availability of auxiliary products in the assortment);
a good selection of events (for example, the presence of bets on corner kicks and yellow cards in football);
user reviews (the reaction of a company to negative comments, its readiness to resolve controversial issues promptly);
positioning of the company in the market (business image, marketing strategy, and the number of negative newsbreaks are considered).
Roman Kozhevnikov named two key industry drivers:
The introduction of blockchain technologies. Cryptocurrencies are not recognized as an official means of payment in the country. Therefore, it is prohibited to accept bets and withdraw prize money in digital monetary units. The authorities are actively negotiating the implementation of smart contracts for financial operations. The use of blockchain instruments will become a guarantee of paying winnings and all taxes.
The fight against illegal sportsbook portals. In 2020, unlawful projects faced stricter regulation from the Federal Service for Taxes. As a result, a lot of dishonest sites, which were not paying deductions to the budget, carrying out illegal work, and withdrawing money to offshore zones were closed. The market has cleared, and the licenced bookmaker start-ups' profits have increased.
Ekaterina Bogatova noted:
The development of licensing and the Russian betting market is not characterized by sustained growth nowadays. Therefore, it is very difficult to predict something for the next 5–10 years. Everything can change at any moment.
When asked whether potential clients would be attracted by foreign resources, Bogatova indicated two scenarios. The lawyer suggested:
People will probably visit other countries to play games of chance, similar to the situation in China. Another option is to finalise the legislation of the online games field.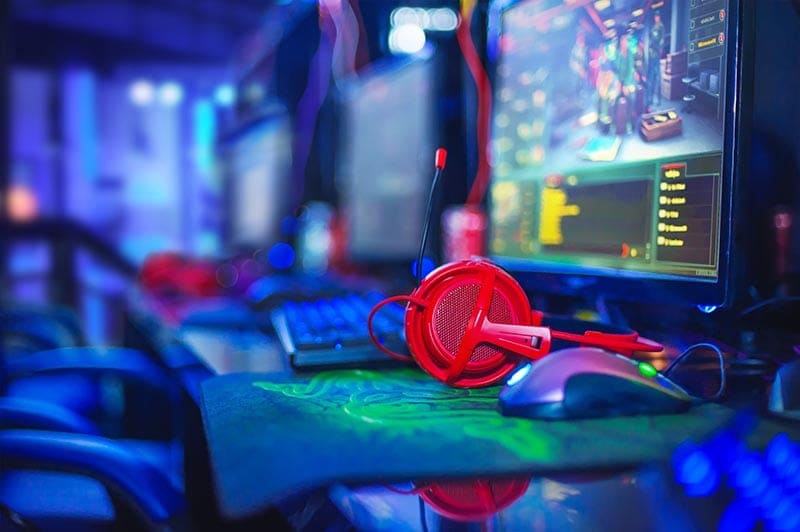 Artem Savelyev, manager of the e-sports division at the betting company BetBoom, noted that this industry is on the rise all over the world today, including Russia.
The speaker highlighted several facts testifying to the rapid development of the sphere:
$93.3 million — the predictable volume of the Russian e-sports market in 2022;
+ 20% — dynamics of the industry's growth per year;
15 million people — the size of the audience;
18–34 years old (66%) — the age group (a young, but very solvent audience).
Artem Savelyev named three factors that influenced the formation of e-sports culture in the country:
a big technical leap;
the general availability of the Internet;
the emergence of various platforms (YouTube, Twitch), where people massively consume video content.
At the end of 2019, the volume of the film distribution market in Russia amounted to $800 billion. For comparison: the capitalisation of the video games industry (including e-sports) reached $1.843 billion in 2019. This indicator increased by 40% during 2020–2021.
The explosive growth of the industry is encouraging licenced bookmaker projects to open their e-sports lines. Besides, businessmen put their money into marketing and receive good dividends.
Artem Savelyev identified three promising investment channels:
Collaboration with streamers

Pros:

ample opportunities to promote the product;
large coverage of the target audience;
easy advertising integration.

Cons:

the market is overloaded;
more financial resources are needed;
a separate employee is required to interact with streamers

The sponsorship of e-sports teams

Pros:

image and prestige of a bookmaker platform;
creative approach to the image of players;
access to non-standard advertising.

Cons:

high cost of promotion;
low investment efficiency;
weak media

The organisation and financial support of tournaments

Pros:

high return on investment;
interaction with the teams' audience;
good instant advertising.

Cons:

dependence on the list of participants
Artem Savelyev recommended:
Enter the e-sports market by supporting tournaments. It will ensure a good influx of players, who bet on football and basketball in addition to e-sports. Competitions guarantee excellent instant marketing, when customers are more likely to click a banner and perform the target action — make a bet.

In the future, you can try your hand at sponsoring teams, collaborating with streamers, and organising your White Label tournaments.
Artem Savelyev mentioned several facts that illustrate the increased interest in e-sports betting in the country:
For 10 months of 2021 (from January to October), the share of bets on e-sports increased from 3.94% to 13.02%. This makes its field the second most popular after football on the BetBoom website.
75% of bets are made on Counter-Strike and another 25% on Dota 2. Other types of bets are not yet so popular in Russia. Although League of Legends takes the lead in China. The attractiveness of CS and Dota 2 is explained by two factors: they are played and watched by users a lot.
An extensive event line. The outcome of the game in CS and Dota 2 can change literally in 2–3 minutes. It requires a careful study of the line and well-coordinated work with the provider. In football, for example, after the score of 3:0, an outsider team is unlikely to start leading after one or two counterattacks.
80% of video broadcasts are conducted through the Twitch platform. In August 2021, the Amazon structural unit tightened the rules for working on the internet platform. Only legal bookmaker projects can organise, sponsor, and broadcast tournaments, which is beneficial to licenced companies.
The bookmaker firm pays close attention to legitimate advertising. Special communication standards have been adopted for all streamers cooperating with the operator. It is forbidden to impose e-sports betting, mention that this is a type of earnings, and promise large prizes. Only identified users over 18 years old can place bets.
Artem Savelyev listed the following indicators of the industry's growth:
active use of cryptocurrency tools and blockchain technology;
a great interest among large bookmaker projects (almost all leading Russian companies have opened e-sports lines);
prospects of recognition online tournaments as an Olympic sport.
a high density of cyber tournaments, which guarantees minimal audience outflow during the off-season.
At the same time, as the expert noted:
Many sportsbook companies enter the market thoughtlessly. For example, they buy a sponsorship asset (team) but do not know what to do next, how to promote it properly, and make profits.
Rosloto provides a broad assortment of services related to entering the bookmaker market and promoting exclusive products.
You can order from us:
When cooperating with us, you will receive a lawful and demanded product characterised by high profitability.
Offline and online betting is allowed in Russia, but all business entities have to obtain licences from the Federal Tax Service. The document is valid for 5 years. It opens up unhindered access to the domestic market. The operation in a legal environment allows companies to protect themselves and their customers.
Licenced operators are marked by the wideness of the event line, the availability of auxiliary products, diversity of betting offers, impeccable image, and a balanced marketing strategy. Illegal projects lure users with incredibly high pay-outs. Their advertising is often aimed at minors.
The e-sports industry is rapidly developing in Russia. The market is showing a steady growth of 20% per year. Counter-Strike and Dota 2 hold the lead among the most popular disciplines.
In addition to opening branded bookmaker lines, many operators are investing in marketing. This direction includes cooperation with streamers, the sponsorship of famous teams, and the organisation of tournaments.
Contact Rosloto and get expert advice!