In March 2020, the outbreak of COVID-19 was declared a pandemic, and since then, the world has been living by new rules. The changes have affected all spheres of life and business, including the gambling industry.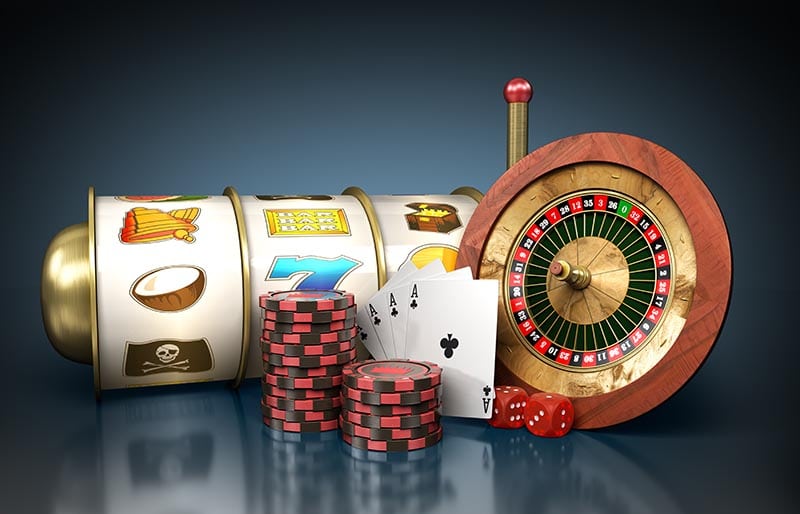 In this article, Rosloto experts will talk about the new trends in the casino market caused by the spread of coronavirus and provide useful recommendations that will help you to keep scaling your gambling business even in these difficult conditions.
The pandemic has forced operators of gambling halls to fundamentally reconsider their previous strategies. There is little hope of any change in the situation provoked by the appearance of the virus in the near future. It is still evolving, and experts from the World Health Organisation believe that the emergence of new strains is only a matter of time.
To avoid huge losses, entrepreneurs should adapt to new conditions, and to do this, the following measures should be taken:
switch the business to the online environment;
change the approach to the selection of content;
consider the possibility of accepting cryptocurrency payments;
provide comfortable mobile gambling;
improve customer security measures.
Under the conditions of quarantine restrictions, the habits and tastes of users have changed significantly, and this should not be ignored either. To attract a new audience and retain regular customers, operators need to follow simple recommendations:
pay more attention to the analysis of the preferences of players;
constantly monitor the dynamics of traffic;
ensure compliance with the principles of responsible gambling.
Casino owners and bookmakers, more than other representatives of the market, have suffered from the consequences of the outbreak of COVID-19 and the spread of the Gamma, Delta, and Omicron strains. Quarantine restrictions have made it impossible for people to visit casinos and betting shops, thus reducing the profits of operators.
The best way out in such circumstances is to go online. The world's leading providers of gambling entertainment are now developing high-quality functional iGaming platforms that will allow businessmen to quickly launch a profitable online project.
Professional casino software has rather extensive functionality, which includes:
an integrated payment module for banking operations;
built-in catalogue of entertainment, such as progressive jackpot games, live content, and sports betting solutions;
a wide range of tools for financial analytics, tracking the activity of user accounts, and assessing the level of profitability;
options for setting up bonus programs and organising effective marketing campaigns.
In the absence of visitors, gambling halls can bring regular and high profits to their owners if they are used as studios for live broadcasts. This is not difficult to implement since almost everything necessary — from equipment to employees — is already there.
Streaming games with live croupiers will provide a guaranteed increase in customers and raise the incomes of casinos.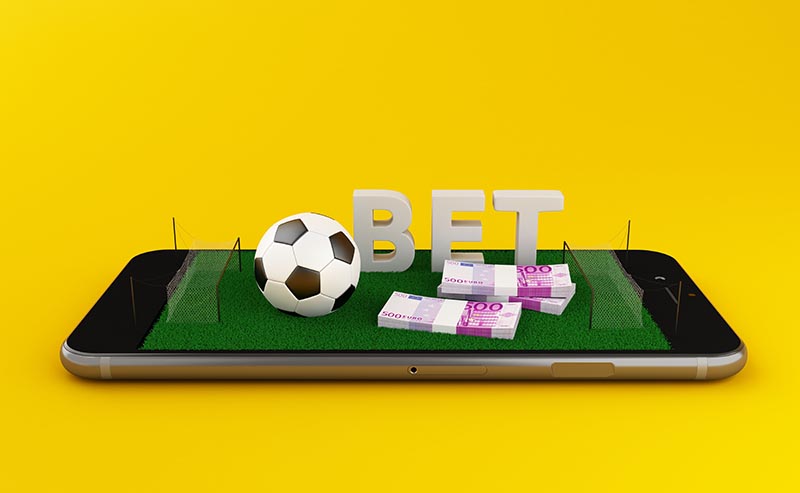 Quarantine restrictions have also affected the sports sector. The high contagiousness of Omicron and other strains of coronavirus lead to the cancellation of many competitions and other significant offline events. It is obvious that for this reason, bookmakers suffered huge losses.
A good way out of a difficult situation will be the well-thought-out expansion of the product range:
Casino games

The decision to add gambling content to the portfolio will allow operators to attract a new audience and get a stable source of income.

Regular visitors to the betting platform will also enjoy the opportunity to try their luck playing roulette, blackjack, or classic slots during the forced decline in activity in the sports world

eSports

The closest alternative for those who are used to betting on the outcomes of various competitions.

In fact, this is the same sports betting where the participating teams fully reveal their potential, not only physical but intellectual as well. Clients of the bookmaker's office receive an unforgettable experience and genuine emotions

Virtual sport

High-quality 3D simulators successfully recapture the atmosphere of live competitions in such sports as football, hockey, basketball, and volleyball.

For a more complete immersion of users into an authentic atmosphere, software vendors used layouts of world-famous stadiums as a basis

Bets on other types of events

Bets can be placed not only on the results of sports matches. Bookmakers can offer players to bet on economic or political events or the election results
The possibility of making digital payments attracts many players. The trend to use bitcoins in the gambling industry appeared even before the pandemic and is gaining momentum every year.
The advantages of such a decision have already been appreciated by many casino owners:
The use of cryptocurrency helps to avoid mandatory verification — such confidentiality gives users a sense of extra security.
The introduction of digital money is especially beneficial for operators in the face of reduced solvency of players caused by prolonged periods of self-isolation and other restrictions. Even if they have very little savings in bitcoins, people may not give up their usual leisure time.
Small bank commissions, the lack of control and risks, and the speed of transactions make payments with digital money even more attractive for gamblers.
The integration of cryptocurrency operations promises a significant increase in traffic due to the number of users from other countries where the gambling business is not legal. Residents of Taiwan, for example, are willing to play online and remain anonymous thanks to encrypted transactions.
Rosloto specialists will help you to launch a bitcoin casino and start earning immediately after the launch of the platform.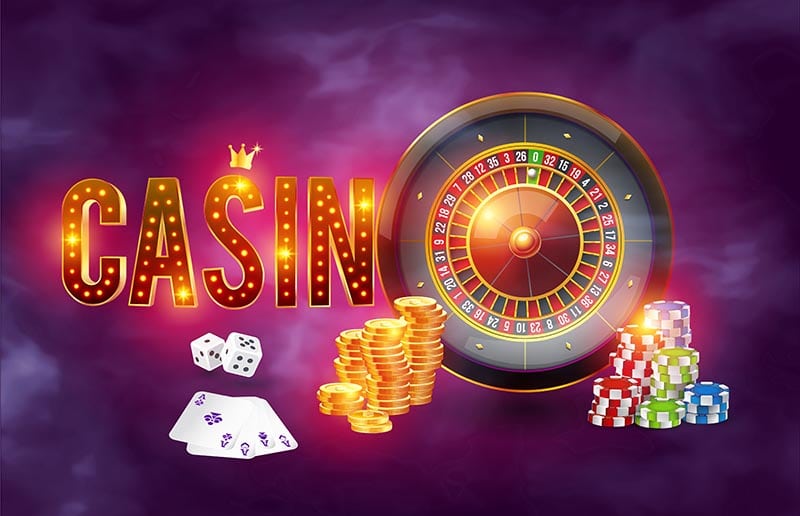 The forced need to spend a lot of time isolated has led to the fact that people began to give preference to leisure activities that can be organised without leaving their homes. Gambling is a good way to stop worrying, reduce the impact of stress, and get some positive emotions.
Since users are looking for all this in games, they prefer dynamic slots with rich gameplay and various bonus features. The developers have noted new requests and are doing their best to adjust the market for them.
Many releases are distinguished by a large number of new options:
interesting storylines;
introduction of elements of popular video games;
exciting bonus rounds;
cascading wins.
To increase the interest of the audience, vendors integrate interactive technologies into new solutions and turn to new genres:
The Evoplay team pleased users with a role-playing style Dungeon: Immortal Evil slot.
The Rabcat developer, in collaboration with Microgaming, has released the Castle Builder II video slot with a well-thought-out plot. In this game, players have to build castles, choose characters, and change locations.
NetEnt is adapting one of its most popular slots, Gonzo's Quest, for virtual reality.
Rosloto specialists develop exclusive HTML5 games and also offer slots from the world's leading brands that are extremely popular with gamblers.
During the COVID-19 pandemic, products that can recapture the atmosphere of live communication have become especially valuable. Live entertainment is a unique category of content that allows users to feel as if they are in a real gambling hall.
Lockdowns and other quarantine measures are not able to prevent people from taking part in such exciting games with live dealers as:
roulette;
poker;
baccarat;
Sig Bo;
blackjack.
In order for the gameplay to be interesting and to guarantee that it will encourage players to place bets, live content must meet the highest standards:
professionally equipped studios;
impeccable HD quality;
shooting from different angles;
complete set of gambling tables with automatic card reading systems;
a large selection of additional bets;
charismatic croupiers.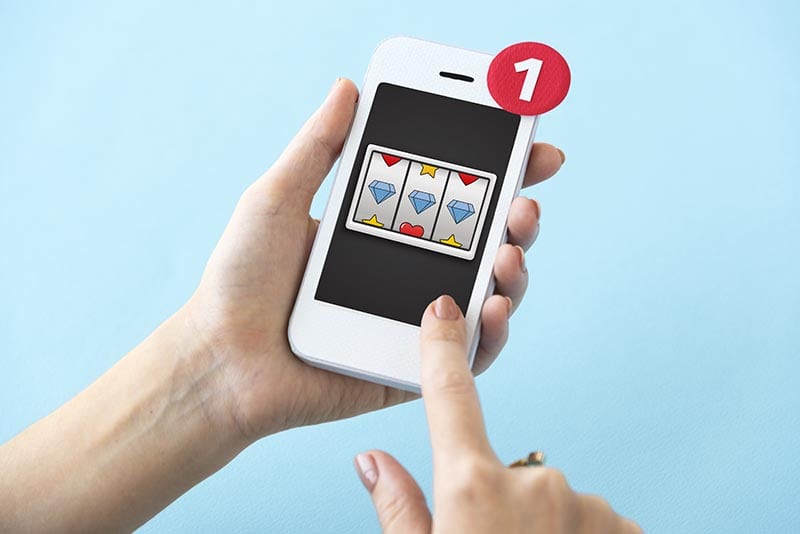 With the spread of coronavirus, the dependence of users on mobile devices has become even more explicit. People want to have round-the-clock access to information and entertainment in any place and at any time. So gambling operators should provide such an opportunity.
With the appearance of HTML5 technology, gambling and betting on smartphones have become a common occurrence. Software vendors adapt gambling platforms for mobile devices, ensuring perfect compatibility with any size of the screen, browser, and operating system.
However, the advantages of mobile gaming are not limited to the presence of an application and simple access to the resource.
To prevent users from wanting to look for another platform, entrepreneurs should take care of the following aspects:
Compliance of the size of the catalogue with the browser version. Very often, a mobile casino provides an abridged version of the content. Many solutions, including slots with progressive jackpots, live games, roulette, and video poker, are available in the desktop version but not in the mobile app.
Availability of bonuses. Many gamblers are attracted by the opportunity to participate in tournaments, lotteries, and other profitable entertainment, so it is important that these options remain fully functional when the developments are launched from tablets and smartphones.
Possibility of fast and convenient money transfers. All ways of making a deposit and withdrawing funds should work equally well on the PC and the mobile platform.
Round-the-clock access to customer support. It is important that support service is always at hand and users do not have to switch between devices to contact its staff when they have any questions.
By providing players with full-fledged multifunctional gambling services on mobile devices, operators will not have to worry about driving traffic.
In difficult circumstances, one of the key criteria for choosing an online gambling platform is the security that entrepreneurs can guarantee. It is important for users to be sure of the honesty of the casino, the transparency of the results of games, and the reliability of the withdrawal of funds.
To meet the requirements of gamblers, business owners must:
work within the legal framework, having obtained a licence from a trustworthy regulator;
take care of the effective protection of the website against possible hacker attacks;
use a reliable payment gateway to ensure the security of financial transactions;
replenish the catalogue only with certified software that has been tested by independent laboratories.
The pandemic has had a significant impact on people who are addicted to casino games. The abundance of free time and uncontrolled access to gaming sites can easily make them unable to adhere to the budget and cause mental problems.
In many ways, this is the area of ​​responsibility of operators. They should analyse the behaviour of users and adhere to the principles of responsible gambling.
The pandemic, as well as the spread of Omicron and other strains, have a significant impact on the development of gambling and betting industries.
A well-thought-out strategy will minimise the downside risks and maintain the profitability of projects.
Online casino traffic shows stable growth even during the pandemic, so it is worth focusing on the virtual space. In land-based locations, entrepreneurs should place equipped for broadcasting games with live dealers.
The preferences of gamblers have changed. Today, they are looking for interesting plots and a wide variety of genres that can bring vivid emotions. To retain customers, it is necessary to track and analyse what they like.
In order to provide users with comfortable conditions for playing casino games, it is important to propose the most in-demand payment methods (including cryptocurrency settlements), functional mobile services, and complete security.
The Rosloto aggregator studio offers a wide range of high-quality gambling software from the world's leading vendors and can help you with the launch and promotion of your iGaming project.
From our team, it is possible to order a reliable payment system, website security software, and popular games from the best providers, which will bring more customers to your platform.
For all questions, please leave an application, and our managers will contact you shortly!