A chatbot is a universal business assistant created on the basis of artificial intelligence.
The program allows you to reach a fundamentally new level of interaction with gamers. The chatbot responds instantly, contains hundreds of communication scenarios, and even plays instead of a live dealer.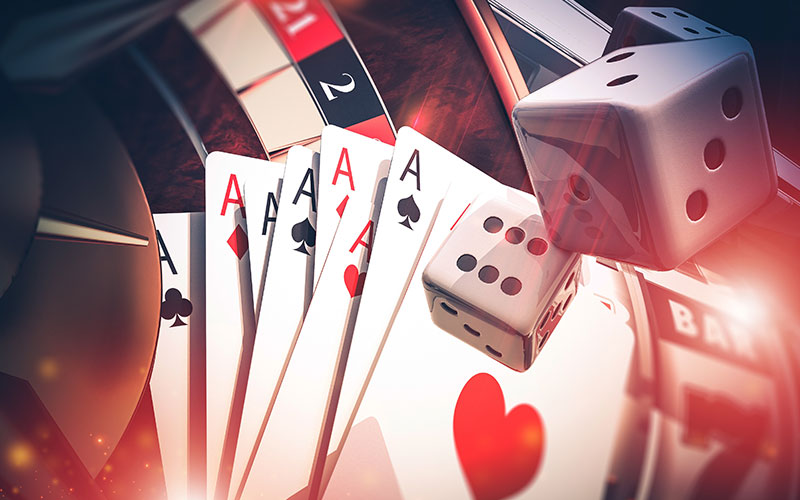 Rosloto offers to order a turnkey casino with an integrated chat service. The solution will free you from many routine tasks, and make your business easier and more productive.
A chatbot is a virtual online consultant that simulates a real conversation with a user. The solution can replace an administrator, manager, and technical support employee, and therefore optimise budget expenditure items.
Starting a casino business is hard to imagine without modern web bots. These assistants perform a wide range of routine tasks related to:
advising gamblers (registration, bonus payments, participation in profitable loyalty systems);
solving technical issues (connecting a site mirror, withdrawing funds);
conducting a full-fledged game on behalf of the gambling platform.
Chatbots are configured using artificial intelligence and complex neural networks. Thanks to this, the finished solution remembers previous dialogues with gamers.
Based on the answers received earlier, the program simulates scenarios for the development of a conversation and offers gamblers personalised products: games, tournaments, and bonuses.
Web bots make the gambling business easier, more efficient and profitable.
The introduction of a robotic response system is an excellent image move. The decision confirms that the operator offers a modern casino with the best customer service.
There are such advantages of virtual bots in gambling:
Cost savings

The program is responsible for a huge list of consulting and technical support tasks. Some programs play the game on behalf of the manager.

This approach significantly reduces the operating costs of an entrepreneur (for paying salaries to employees, organising a workplace, and paying social contributions).

Chat service is a one-time investment that does not require additional expenses to support the project

Effective marketing

The web bot promotes the gambling business using e-mail notifications, SEO tools, and social media targeting.

The use of bots helps to bypass some advertising restrictions and, therefore, attract more target audiences to the site

High security

When communicating with a virtual assistant, gamblers often share their data, payment details, and location information.

All records are carefully encrypted using cryptography to protect against theft and transfer to a third party

Flexibility of settings

Entrepreneurs can open an online casino with a personalised web bot.

The program contains several useful options, for example, support for playing with a live dealer or depositing without going to the site of the payment provider

High level of service

A good chatbot processes 2+ thousand operations per minute, including communication with customers, setting up payments, bypassing blocking, and other requests. The quality of service remains at a high level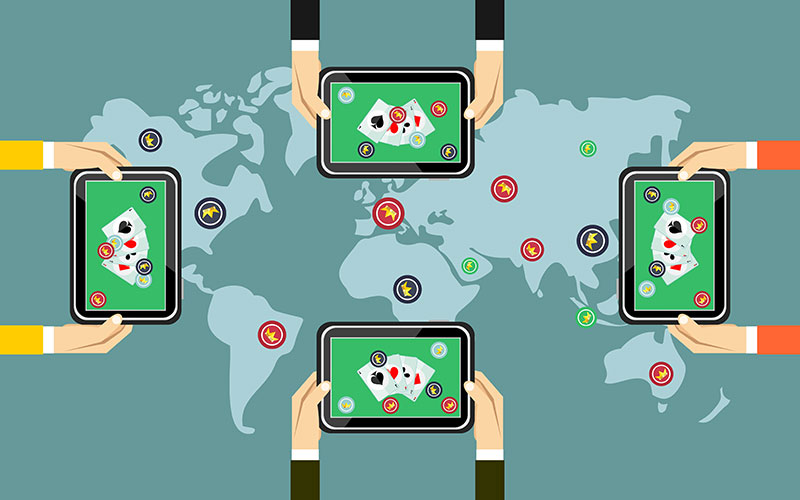 According to a study by the online publication ComScore, 80% of the time on the Web, gadget owners spend on instant messengers. Programs are popular due to their privacy. Downloading them requires a minimum of resources.
The instant messenger-based casino software is a good example of using the advantages of virtual assistants and social networks.
The ready-made solution brings more benefits to the gambling operator due to:
expanding the geography of customers (it is possible to attract online traffic from regions with an ambiguous attitude of the authorities towards gambling);
the presence of additional functions (the web bot not only advises clients but also plays a full-fledged game with the spins of slot reels or HD broadcasts of poker tournaments);
an increase in the number of gaming platforms (first, a customer tests slot machines in an interactive chat, and then goes to the casino site);
attracting a diverse audience (experienced players, bonus seekers and other types of clients that bring income to the entrepreneur spend time on social networks).
A social platform with a web chat becomes a kind of intermediary between the user and the gambling site. Information about all actions and dialogues is transmitted to the operator's server, where it is duplicated and additionally encrypted.
The task of the chatbot is to interest gamblers and encourage them to go to the online casino. You can attract a client thanks to generous registration bonuses, free spins, and demonstration of the successful experience of other gamers.
We propose to consider the features of virtual assistants based on well-known messengers:
Using the Telegram functionality is a great way to open a mobile casino with minimal costs for launching and promoting the project.
At Rosloto, you can order a ready-made Telegram casino with 2+ thousand game positions from trusted software providers.
Key advantages of a casino in Telegram:
Increased security. All information in the chat service is encoded using E2E encryption. Thanks to this, only authorised persons can get access to data, minimising the risks of theft and illegal distribution of information.
UX interface. Telegram was originally created for users of mobile platforms, which explains its responsive design. For example, punters can spin the game reels with one hand. The solution features easy navigation and a concise UX interface with interactive buttons.
Easy sync. The Telegram casino software can integrate financial aggregators, affiliate systems, and other useful components.
The international corporation WhatsApp Inc offers to use the WhatsApp API, a robotic business assistant. The solution is suitable for various fields of activity, including e-commerce, finance, and gambling.
Advantages of the WhatsApp bot in the iGaming industry:
Wide market coverage. WhatsApp has the largest audience in the world. The social platform is visited by 2+ billion users per month, and the program itself processes 50+ billion requests. The messenger helps to attract targeted online traffic — active people aged 18–35 with a stable income.
Modern functionality. The system supports direct payments to the casino without redirecting the gambler to the page of the financial provider. You can set up bulk e-mail.
High protection. WhatsApp uses a closed API connection type. To work on WhatsApp, an operator must comply with the information security policy of the corporation. So, for example, entrepreneurs cannot send spam, and since 2021, the recommended identification of customers based on biometrics has been in effect.
The messenger helps to attract the residents of post-Soviet countries with the high popularity of gambling entertainment.
The main advantages of a robotic assistant based on VKontakte:
Useful marketing tools. The program can collect and qualify leads, conduct a structural assessment of NPS parameters (customer loyalty to the casino), and retain gamers with the help of bonuses and VIP offers.
Social interaction. Web bots in VKontakte work only on behalf of a group. Within the community, gamblers talk to each other, share successes, and participate in online campaigns and multiplayer tournaments.
Integration of additional services. Operators have access to payment systems, loyalty programs and other products for installation.
There are several ways to implement an effective chatbot in the gambling business.
Consider the most common options:
Development environment in messengers. Every social platform, be it Telegram or WhatsApp, contains a basic set of tools for creating chatbots. Ready-made programs have typical functionality and concise design. The disadvantage of the solution is low adaptability to external traffic sources. The product will be effective only in Telegram, for example, and to attract the target audience from WhatsApp, you need to create a new chatbot.
Online constructors. Their main advantage is deployment on different platforms, including solutions for mobile devices and desktops. You can create a web bot for a casino site, and then duplicate the product for use in different social messengers. Online builders provide improved customer support and include options for customisation.
Creation from scratch. Large casino operators often order individual development of chat services. Ready-made solutions are multi-channel. They attract traffic from different sources and offer a wide range of entertainment.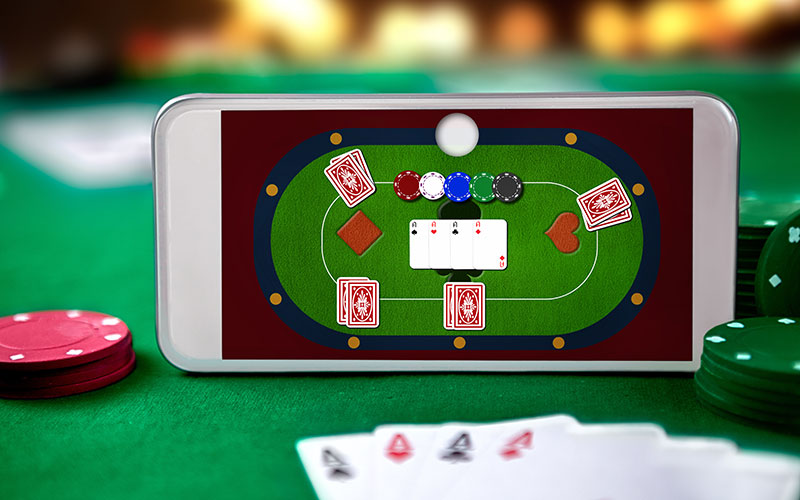 Rosloto offers to buy a casino with a built-in robotic assistant. The site contains a catalogue of video games, a module for supporting payments, a security system and other components for a quick start in the iGaming industry.
At Rosloto, you can also order an individual development of a chatbot with an original interface and a non-standard set of commands.
The key advantages of web bots in the gambling industry are reducing the costs of an entrepreneur, improving customer service, and attracting the target internet audience to the site.
Chat services based on social messengers are especially popular. Users first play in the interface window of the virtual assistant, and then go to the online casino.
The Rosloto provider offers to connect a ready-made Telegram casino. An interactive chatbot will attract high-quality online traffic in the face of gambling advertising restrictions.
To get a demo version of the casino, contact the Rosloto manager.
Connect Online Casino Demo
And work the first 10 days for free! Test your business before buying.