Entertainment for real money is a rapidly growing business environment. According to the European Gaming Association, the total volume of the sphere is estimated at $546 billion, and by 2027, it will reach $765 billion.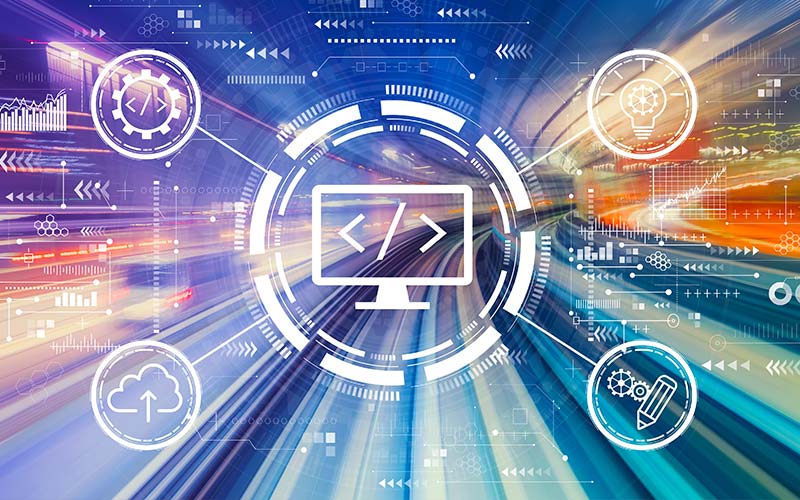 Impressive prospects of the web gambling segment should be measured not only in terms of finances. The casino niche is one of the most flexible areas of commerce, which provides excellent opportunities for the introduction of new technologies.
The Rosloto team of experts has prepared a list of the most in-demand new solutions and program tools that can radically change the concept of gambling.
Blockchain is a software protocol, based on which virtual currencies are created, but its application is much wider and has not yet been fully explored.
In the context of iGaming, the main focus of decentralised technologies is still made on payment systems. Having opened a crypto wallet, online casino operators can provide their audience with the following advantages:
unlimited amounts of payments without limits on deposits, bets, and withdrawal of funds in case of winning;
absolute guarantees of confidentiality (users no longer need to disclose personal data or register on the gaming site);
high speed of transactions without the participation of intermediaries or commission fees.
Apart from supporting payment transactions, Blockchain technologies are widely used to provide a safe and transparent game.
Decentralisation programs are used to record any actions that take place on the gambling platform. The data stored in the system is inviolable but, at the same time, it can be viewed by any casino visitor who has access to the Internet. Thus, Blockchain technologies can:
guarantee a fair outcome of games;
prevent illegal manipulations with finances, personal data, and other information used to play on online platforms;
simplify compliance procedures.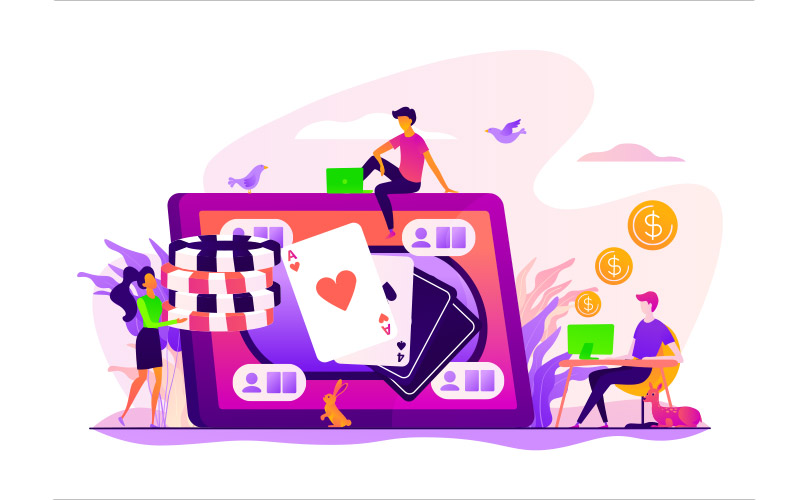 It is an innovative type of decentralised services that are used in the gambling segment as a digital proof of ownership.
The core value of an NFT is the possession of a unique asset. It can be a text, a video, music, etc.
The most striking examples of the use of NFT technologies in the gambling niche:
The project was presented in 2019 and created a sensation in the sports betting market.
NBA Top Shot is an innovative platform with collectable basketball cards in the NFT format. Each element contains a short video of a throw, pass, and other significant actions during a particular match.
Cards with the events were called "moment". They are numbered and created in limited quantities. Casino visitors can sell, exchange, and buy them at special portals.
The package "events" is estimated at $9–999. The purchase of collectable cards is carried out using the Ethereum cryptocurrency system.
This is a European analogue of the NBA Top Shot American program. It is aimed at fans of traditional football and allows people to buy, sell, and exchange collectable cards with portraits of famous football players.
In Sorare, it is impossible to immediately buy a complete package of NFT cards: each item is purchased individually.
Another feature of the platform is the presence of a tournament section. Owners of cards can offer their players to participate in various virtual matches.
Initially, a loot box was a way to monetise video games, during which users were to buy a random element from a closed list.
The program was first presented internationally in 2018. The mechanics of random sales services are extremely close to a classic slot game, so the governments of many advanced countries have begun to regulate loot boxes on the same level as gambling resources.
Such technology is considered the most convenient and promising alternative to classic mobile applications.
PWA services work the same as a normal web page, which means that gamblers can install the casino app without using online stores. All necessary services and programs can be opened directly in Google and Safari mobile browsers. To start using the solution, it is necessary only to click on the "Add to Home Screen" button.
Characteristics and key features of PWA technology

Speed

A special playback format allows customers instant access to any game.

The technology guarantees quick access to all control elements of a gambling resource: from watching animation to instantly switching to the home page, depositing funds, and participating in global multiplayer tournaments

Reliability

The quality of the display of the interface and the speed of response to user actions do not depend on such external factors as network connection failures or the low battery level of the device

Involvement

Entrepreneurs can retain the attention of the audience using any tools that are relevant for classic browser sites:

push notifications;
personal newsletter;
highlighted navigation icons;
full-screen mode
Tracking all operational processes, user activity, and other information is a complex procedure that requires the strictest control.
Today, advanced Big Data cloud services are increasingly being used. They are aimed at simplifying the work with global information flows and are designed to organise and sort data, as well as to respond quickly to any emergencies.
Goals and objectives of Big Data tools:
Personalisation. With each new visit to the gaming site, players leave more and more personal data to operators. The use of virtual analytical services makes it possible to track user activity, determine current strategies for working with each client, and promptly offer a range of casino games, taking into account the interests of the audience.
Prevention of fraudulent activities. Innovative data analysis techniques allow online casino owners to quickly identify violations of behavioural reactions and any kind of bonus abuse, whether it is a registration on the website through a VPN, the use of multiple accounts, or any other illegal manipulation.
The fight against ludomania. A significant part of the attention of operators is paid to the security of users. Big Data tools allow you to identify, structure, and systematise any behavioural features. The slightest deviation from the given algorithms will become a signal for taking measures to limit the player's actions and suspend him (temporarily or permanently) from the session.
Analysis of the institution's profitability. Cloud solutions can be used to evaluate business performance. Continuous analysis of various financial data (average check, net income from the game, churn rate, etc.) allows entrepreneurs to identify any disadvantages of the platform's structure and take the most effective steps to eliminate them.
In addition to Big Data services, we recommend that operators use specialised CRM systems. It is a multitasking customer relationship management tool that project owners to:
track user activity;
identify preferences of each client;
form exclusive offers for different categories of players;
improve overall customer retention.
You can buy a CRM system as a separate software unit or order the development of a turnkey digital casino from the Rosloto aggregator company. This option includes the provision of all the necessary services and programs to ensure stable and successful operation in the iGaming segment.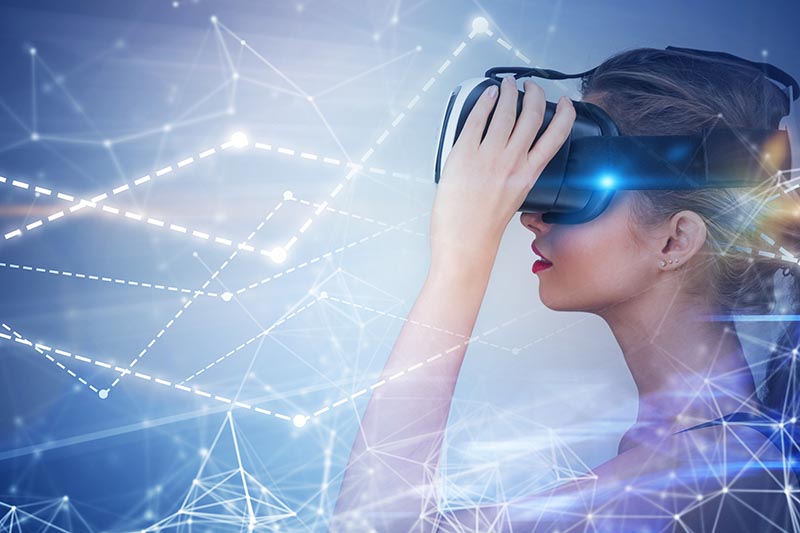 It is worth noting that AR/VR technologies have not yet become as widespread as cloud or decentralised solutions. The main difficulty in the promotion of products in the virtual reality format is the need to give customers access to a specialised and often expensive headset.
Nevertheless, specialists expect a radical change in the situation very soon. The Pokemon Go mobile game can be considered the first global breakthrough in the industry.
In the context of online casinos, the use of AR/VR tools can completely replace traditional gambling, providing users with a completely new experience and vivid impressions.
Various types of entertainment based on augmented and virtual reality technologies are already presented in the catalogues of such well-known market representatives as:
The online casino niche is one of the most flexible branches of commerce, which instantly responds to the slightest changes in the preferences of customers.
Quite often, technologies appear exactly in the field of iGaming, and only after that, do they become part of the mass culture and begin to be actively used in almost all spheres of human life.
Decentralised technologies and Blockchain is the security guarantor of games without any restrictions. The availability of cryptocurrency payment systems allows gamblers to take part in entertainment for money without commissions, limits on deposits and bets, or geolocation. By giving gamers the freedom of action, Blockchain programs also guarantee absolute security, transparency, and the fair outcome of sessions.
With PWA services, casino visitors no longer need to download mobile applications. The program helps to launch any slot and provides access to full control of the user interface directly from the guest page of the mobile browser.
Big Data technologies make the global monitoring of all casino business processes possible. With cloud services, resource administration is much easier. Analytical tools allow entrepreneurs to quickly respond to any changes in user activity and form effective strategies for further work.
From the Rosloto aggregator studio, you can learn more about the most interesting market trends and order the development of a turnkey website with slot machines using next-generation technologies.
We offer the following solutions:
Evaluate the quality and functionality of our products and services right now by ordering a free demo version of the digital casino.