On April 27, Smile-Expo will hold Russian Gaming Week 2021 conference in Moscow. Recognised industry experts specialising in the development and promotion of the gambling business will speak at the event.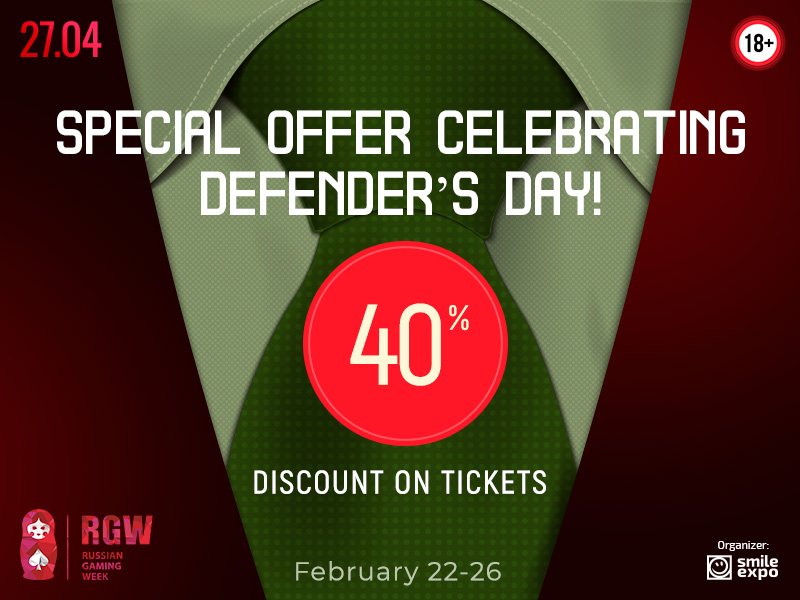 Right now, there is a great opportunity to purchase tickets to the event at a beneficial price!
At RGW 2021, special attention will be dedicated to issues related to the activities of bookmakers and the operating of the gambling business in accordance with the new legislative requirements. The speakers will analyse effective ways to attract customers.
Meet the experts who will make insightful presentations at the conference:
Nikolay Oganezov — Chairman of the Subcommittee of the Russian Chamber of Commerce and Industry on betting and tote activities, a high-ranking representative of Betcity.
At the event, he will cover the topic "Betting under the supervision: Who will monitor gambling activities and how will they do it?"
Mikhail Danshin is a marketing expert, СМО at Betting Insider — social network dedicated to sports betting.
The speaker will talk about "Betting in esports. What should you bet on?"
Ilya Machavariani — lawyer, Senior Partner at 4Н consulting agency.
The expert will analyse the impact of latest legislative changes on sports funding.
The full list of speakers is available on the official website.
Specially for February 23, Russian Gaming Week 2021 has launched a festive promotion! From 22 to 26 of February, Conference category tickets will be available with a 40% discount.
Price during the promotion period: 12,000 RUB.
Price starting on February 27: 20,000 RUB.
In addition to the possibility to attend the event, guests will have access to a demo zone with stands of leading companies, presentations of speakers and lunch in the catering area.
Smile-Expo international company will be organising Russian Gaming Week 2021 for the 14th time! Over the period of its existence, the event has brought together thousands of guests, hundreds of experts and leading companies for productive exchange of experience and knowledge in the field of the gambling business.
Program and registration: rgweek.com
Still have questions? Contact Rosloto!
Connect Online Casino Demo
And work the first 10 days for free! Test your business before buying.