Any casino enterprise, online or offline, faces hazards in one way or another. The task of competent risk control is to predict possible crises, minimise the impact, and in some cases turn them to the benefit of the operator.
Purchasing security products is a proven way to circumvent many of the dangers for an entrepreneur associated with the growing presence of online gaming.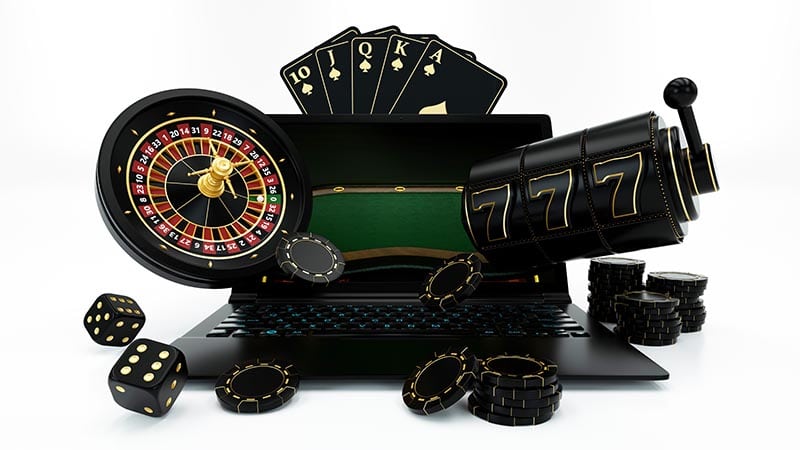 With the help of Rosloto, you can connect modern products to keep your business safe. We work with the best software manufacturers and offer flexible terms of cooperation and good discounts.
Risk management is a system for controlling crises at a gambling company. These can be both minor hazards associated with financial expenses (for example, with a series of large wins), and large-scale changes that require prompt management intervention.
Most often, business owners face 5 main risk groups:
financial (unforeseen expenses that significantly reduce the budget of a gambling project and its profitability);
regulatory (changes in the legislative policy of specific jurisdictions that affect activities);
cyber (safety threats, the consequences of hacker attacks and other illegal actions of fraudsters);
reputational (causing image losses to the entrepreneur, their good name and authority in the market);
transparency (non-observance by the operator of the fair-play policy, which reduces the trust in it from B2B partners, regulators and gamers).
These groups of risks are related to each other. For example, business owners faced with cyberattacks are likely to suffer financial and reputational losses.
Thus, operators will need to allocate additional money to upgrade the casino site's security system. In addition, it is necessary to prove to gamblers that a large-scale failure of the resource is an accident and not the operator's planned actions.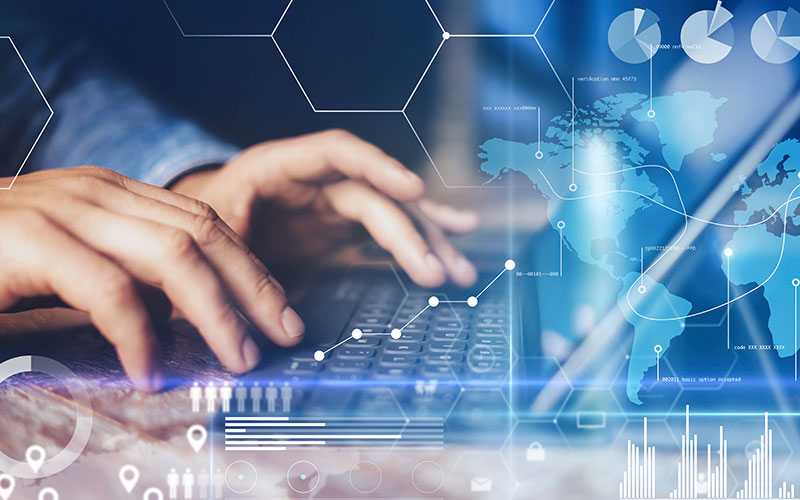 The gaming industry uses the following approaches to the supervision of unforeseen accidents:
Independent work

Well-known gambling corporations — NetEnt, Microgaming, Pragmatic Play — have huge hazard control departments. Their key task is to deal with current difficulties and create a risk-free strategy for the company's work in the future.

Large casino holdings are represented in a huge number of gambling markets, so such corporations are more likely than others to face regulatory risks

Delegation of functions to outsourcing

Medium and small gaming enterprises often do not physically have time to do the colossal work of risk control. It is much easier and more efficient to cooperate with an outsourcing company, transferring all hazard-managing actions to it

Relationship with the parent brand

One of the advantages of running a casino as a part of a franchise is that the operator does not have to do any work in regards to preventing damages.

The parent company is responsible for the regulation and licensing, adaptation of new iGaming products, implementation of IT developments and other management functions

Buying software for data and assets defence

These programs provide solutions for a wide range of tasks related to the prevention of cyber attacks, the battle against illegal financial operations, and the identification of minors.

Security tools are a universal option that will suit both large holdings and budding entrepreneurs
Consider the cases of several respected developers in the market, whose risk strategy serves as an example for most medium and small companies.
Relax Gaming products are present in 15+ legal gambling markets including Malta, the United Kingdom, Romania, Gibraltar and other prestigious countries. In addition, the developer provides publishing services to studios with subsequent distribution of games in available markets.
Obviously, the risk supervision system at Relax Gaming is linked to the company's regulatory policy.
The main efforts of the iGaming brand are aimed at:
timely patenting and licensing of new solutions;
comprehensive protection of remote development platforms — the Silver Bullet and Powered by Relax systems;
support for fair and responsible gaming with strict control of access to online establishments for minors.
The strategic report for 2020 says that the main way to reduce risks in Sazka Group is to use the method of average calculations when forming an event live line. Therefore, in the assortment of the largest lotto and betting operators in Europe, there are no frankly under- and overestimated odds, sure bets and other unjustified calculations.
Offers for matches of approximately equal teams are often priced in equal bookmaker pairs, taking into account the operator's margin. This means that even if Sazka Group suffers a series of failures due to several big wins for gamblers, the company will remain in the black at the end of the reporting period.
NetEnt is the largest developer and distributor of casino content in the world. The provider's products are represented on all five continents, and the software is approved in almost all prestigious jurisdictions.
The company uses a multi-factor risk control strategy aimed at:
continuous investment in IT infrastructure (servers, cloud storage, failure prevention systems);
maintaining fair and provable play on regulated markets;
measures against illegal money operations (thousands of transactions per day pass through the company's commercial accounts, so the provider carefully monitors the transparency of the payment policy).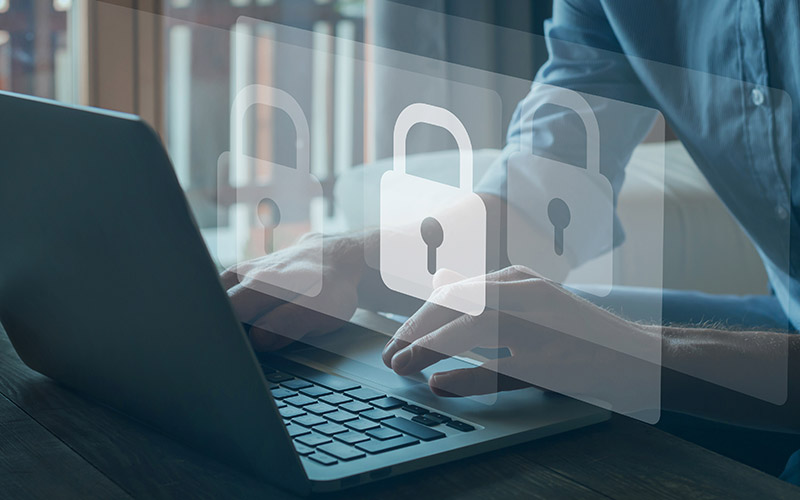 Internet gambling is a promising niche, which, at the end of 2020, showed steady growth (an increase in market capitalisation by 7%). At the same time, the internet sector is more exposed to cyber risks than others.
Issues of data security, counteracting online cheaters and guaranteeing the integrity of the gambling site are becoming paramount for casino owners. Therefore, connecting special products is the best solution for entrepreneurs.
Benefits of installing programs for protection:
A complex approach. The product solves a wide range of tasks related to the information reliability of a casino site. The software checks incoming and outgoing payments, ensures security along the perimeter, and identifies gamers (by age, location, and signs of addiction).
Versatility. Enterprise owners can launch software for an online gaming establishment, a betting site, a lottery web platform, and a digital poker room. Most solutions work with multiple channels. This guarantees comprehensive protection of mobile applications, desktop sites, and programs for ground terminals.
High performance. The product processes 10+ thousand requests per minute related to user identification, transaction verification, and bonus accrual. The product is suitable for connections in large gaming corporations and small companies. The solution optimises the work of the operator and saves them from many routine tasks.
Technical support. The developers are constantly updating and connecting modern functions and innovative programs (biometric face recognition, cryptographic encryption elements). The customer always receives up-to-date products with good performance.
At Rosloto, products for the information defence of your casino business can be ordered. We cooperate with the best software manufacturers. All programs can be connected and tested in a free 10-day demo version.
The Rosloto team invites you to pay attention to releases from such creators:
TransUnion. The provider presented a solution for protecting casino platforms — Reputation Manager 360. The product guarantees the safety of all functional elements of a gambling site — from interaction with players to accepting and verifying transactions. The program analyses the IP addresses of gamers, recognises fraudsters using VPN and TOR networks, and reveals hidden accounts.
Featurespace. The enterprise collaborates with the commercial sector and government organisations. Operators can join the ARIC Risk Hub universal risk supervision system. The solution checks payments and verifies persons. In addition, Featurespace is actively working with the UK government to combat gambling addiction.
Yoti. The main efforts of this provider are aimed at developing authentication systems with multiple factors. Yoti's products verify gamblers using biometrics, document checkups, and geographic location assessment of the device's IP address. In addition, punters can prove their identity using an electronic signature and unique QR codes.
Connect reliable products for the security of your entertainment project. For this, leave a request on the Rosloto website.
We offer up-to-date protection systems with good performance. The solutions work to secure the perimeter and payments of the casino site at the same time.
Large iGaming corporations do their strategic and hazard control work individually, while small and medium-sized businesses are better off installing professional safety software.
Good protection programs are characterised by high performance, frequent technical updates, and versatility. The systems will not only secure the operator from the actions of intruders but also identify underage users and gambling addicts.
At Rosloto, you can find and buy/rent releases from Yoti, TransUnion, Featurespace and other reputable developers.
To get a trial version of the product you are interested in, please get in touch with our manager.
Connect Online Casino Demo
And work the first 10 days for free! Test your business before buying.