In July 2020, the Ukrainian government legalised gaming activities. A primary condition for launching the market is the active support of level-headed gambling by everyone who participates in it.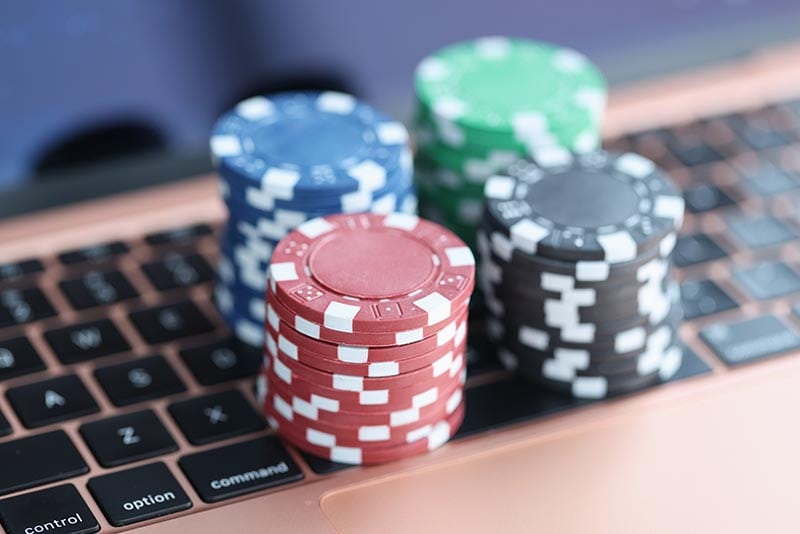 Rosloto proposes to consider the different ways of how the state, providers and customers adhere to the regulations of a civilised game in the country.
The term appeared relatively recently — in 2010. It was introduced by the non-profit organisation Gamble Aware, which made British enthusiasts aware of the addiction problem.
Over time, similar charitable structures appeared in many countries. These are GamCare, Gambling Therapy, Sinet Group and other organisations that provide assistance to gambling addicts and their families.
Local governments also did not stand aside from this acute social problem. By 2022, the principles of safe play have been implemented in many prestigious jurisdictions, including Ukraine. Responsibility during these activities is a prerequisite for the operation of the modern industrial market.
At the same time, each country independently determines the rules, focusing on local traditions and economic features.
Law 768-IX of June 14, 2020, states:
Responsible gambling is the major principle of organising and conducting this type of entertainment.
The rule defines the key principles of secure play:
Access management

The services of bookmakers cannot be used by:

citizens under 21;
addicts and people who were included in the registers of restrictions;
those with debts totalling over UAH 250,000 or debts for alimony;
people with limited legal capacity;
users who receive low income and their relatives who get subsidies and benefits from the state

Restriction of ad activities

Bonuses for gamblers' losses are prohibited, including cashback, the return of part of the funds spent in the form of gifts, accumulated points, special offers and other incentive options

Regular informing of gamblers

Providers must give full instruction about:

safety rules;
risks;
activities of specialised institutions that assist gambling addicts

Self-limiting registries

A gamer (as well as members of their family) can put themselves on the self-restraint list for a period of 3 months to 6 years

Control of cash transactions

Organisers are prohibited from:

accept customer bets on credit;
place bank branches, pawnshops, ATMs, and currency exchange offices on the territory of casino complexes;
conduct clandestine monetary operations (without the use of money registers and settlement terminals)
The activities of operators in terms of responsibility during gaming are controlled by CRAIL. This year, it is going to start an online monitoring platform to keep an eye on the doings of bookmakers and casino runners in real-time.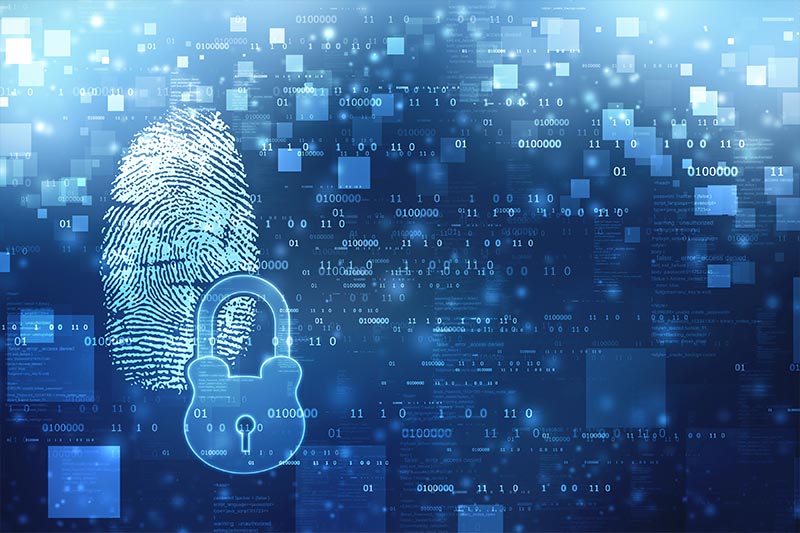 Customer affirmation in the establishments (online and offline) is a key principle of a secure game.
According to law No. 768-IX, providers must check clients every time they visit a gambling establishment. If they fail to comply with the requirement, fines are given: 500 minimum wages for the first violation, and licence cancellation for the second.
The law provides for the mandatory registration of guests with the entry of their passport data into electronic registers. Further, the client receives a personal card, which must be presented at every next visit to the casino, the hall with slot machines and the betting shop.
In addition to the name and other private data, the card contains a unique serial number or barcode for automatic reading of information using special devices.
In establishments on the Web, customers can verify their identity using the following ways:
Signing off digitally. The client creates a stamp through several public services. To do this, they need to specify their name, personal data, email and password. Next, the gamer captures the ES sample using the mouse cursor or touch keyboard. The system remembers the information and at the moment of entering the online casino asks to subscribe again in the specified place.
Mobile-ID. Digital ID on a mobile device. The automation binds the user's data to a card. As a rule, this is their name, data, ID code number, and an ES sample.
Bank ID. The ID procedure is based on the bank's customer account database. When providing services (issuing a loan, making a payment, obtaining a plastic card), the financial institution keeps scanned copies of documents. The data is duplicated in the Bank-ID system, and players can be identified simply by connecting to the program.
"Diya" («Дія»). The state portal contains digital documents of citizens of Ukraine. These are ID cards, foreign biometric passports, insurance policies, ID codes, etc. Gamers can use the Diya portal to verify their identity.
Re-verification takes place based on a unique electronic card received by the gambler during their first visit to the virtual playground.
Employees of the industry are obliged to:
Offer licensed games. The products of leading providers (Microgaming, NetEnt, Amatic, Playtech and others) are approved in Malta, the UK, Romania, Curacao and other respected jurisdictions. Licences issued in European countries are also valid in Ukraine, but such content is more expensive compared to low-quality fakes. Providers are making significant investments to ensure a fair game based on a certified RNG.
Ensure the protection of personal data. To do this, various programs based on SSL encryption, HTTP protocols and other mechanisms for storing and transmitting information are used. Products for cyber safety, as a rule, are bought separately from game content. The program is integrated into the server of the online casino and installed on each unit of ground equipment.
Show real game statistics. This is the data on how much money the client won and lost, how much time they spent in the casino (frequency of visits and duration of sessions), what promotions they took part in, etc.
Set limits. The slot machine hall or iGaming site must have an option to limit the maximum bet size and daily playing time. Thanks to this, customers better control their expenses and take a more responsible approach to gambling activities.
Get equipment certified. These are card and gaming tables, shuffle machines, floor slot machines, provider online systems, etc. The equipment must determine the atypical activity of gamblers, their age and belonging to self-limited persons, not distort data, and contain certified components, including RNG.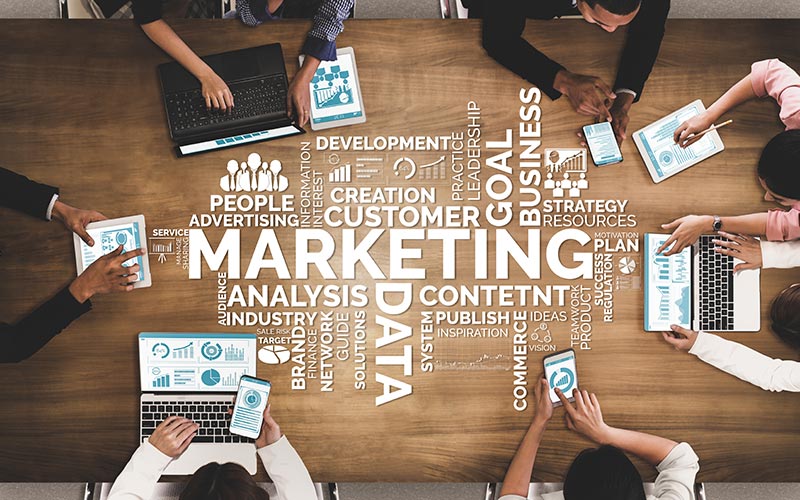 In October 2021, 11 officials of the UGC signed a special agreement that foresees a lot of important advertising information.
The main points of the document:
Ads are banned from use on radio and TV, using IP and satellite communications, on production for those younger than 21.
Promo clips cannot depict the gameplay — spinning the roulette wheel or slot reels, holding chips in your hands, placing bets.
Information about the provider (brand name, slogan, corporate elements) should not be over 40% of ​​the sponsor's material area (booklet, banner, poster). The business owners have agreed not to place direct links (QR codes) in promotional materials.
The memorandum serves as proof that licensed operators based in this country follow the regulations of civilised gambling.
The document will be valid until the end of 2025, with possible extensions in the future.
Consider a few effective methods:
Development of proprietary software. The product helps to identify potential addicts and offer them more convenient offers, slots and bonuses so as not to provoke addiction. It is based on mathematical algorithms that detect anomalous behaviour at control points. This is a sharp increase in the number and durability of gaming sessions, requests for new bonuses, spinning slot reels at higher limits, etc.
Identification through the portal "Diya". For those who are over 21 and have previously generated their electronic documents in the online service of the Ministry of Digital Transformation of Ukraine, the procedure takes a few seconds. Everything is as simple and convenient as possible.
Launch of mentoring projects. They contain a series of videos, quizzes and other educational materials to help the players develop a responsible attitude towards this activity. In addition, a search was organised for the contacts of medical institutions that provide qualified assistance to addicts. These are free and unlimited projects.
Level-headed play is a prerequisite for legal Ukrainian activities.
Law 768-IX defines the key principles of safe play. These are control of access, restriction of marketing activities, regular informing of players, self-restriction registers, and monitoring of financial operations.
Providers are obliged to learn the identity of their customers on time. When visiting offline and online establishments for the first time, operators issue unique cards with personal user data (name, age, gender, passport details, etc.).
You can pass authorisation using the Mobile-ID, Bank-ID, and "Diya" services, using a digital stamp. In land-based halls, verification is based on passport data.
To adhere to the principles of level-headed gambling, providers must offer certified games, undergo equipment certification, set limits, publish real game statistics, and guarantee the protection of personal data.
Rosloto provides professional services for the creation, licensing and promotion of businesses in the CIS and EU countries.
The Rosloto provider offers:
Connect Online Casino Demo
And work the first 10 days for free! Test your business before buying.