A white label type of business is an ideal starting ground for the inexperienced entrepreneurs who are eager to educate the intricacies of the sphere and eventually start their own online gambling platform. In order to start a white label casino, you have to find a reliable company (Rosloto is the one) to lease the necessary tools. If you agree on the offered conditions, managers will provide you with:
Gambling license.
Designed website.
Necessary software.
Server and hosting.
Payment systems.
Support team services.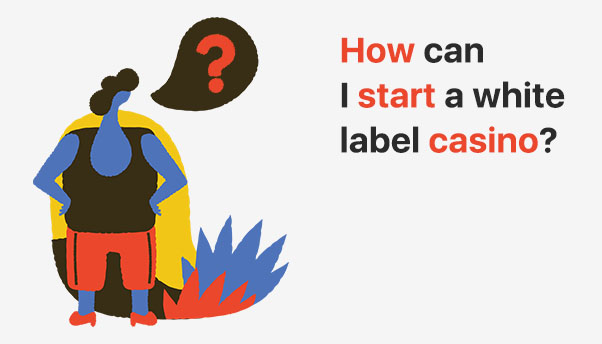 After you got everything needed, you don't have to worry a lot about any issues since the parent company has already taken care of everything. Therefore, for concluding the agreement with the leaser, you eventually get the following:
Online gaming license. A conventional online casino requires a special permit to start offering services. You, as a white label casino owner, don't have to care about this since you receive a sublicense for your establishment.
Complete website. Your parent company provides you with all the necessary tools to start a casino from scratch. This also includes a fully-functioning website. Of course, you may update the design according to your needs, but the leaser will still own all the rights for it.
Entertaining and administrative content. The gaming software is an integral part of each online casino. Therefore, you also receive a particular list of games with the white label agreement. It's up to you whether to add something new, but it is essential to remember that the rights for the content are still within your parent company.
Server and hosting. The physical part of your casino is the least that should bother you. Your parent company has everything neatly organized, meaning no significant malfunctions with hardware should ever occur with your casino.
Payment system. Since you might have no enough experience to manage all the vital parts of the casino, you are also provided with the necessary transaction tools to allow your players to deposit and withdraw money without any problems.
Support team. Your players might encounter some issues or just questions while spending time at your online casino. Your parent company has also taken care of this — they set up the support team on your platform to deal with any occurred issues you or your players might have.
Apart from that, you will be able to create your own brand name and logo to provide services with your own design. Here, your imagination is the limit, and it directly influences the estimated profit you will receive from the gaming activity. The better the platform is designed, the more people will be satisfied with it.
First of all, before you even choose a white label option, you should consider all the advantages of this business direction. Maybe they won't fit you, and you will continue searching your place in this sphere. So, if you are going to use white label services, you will:
spend much less time for launching your online gambling platform;
guarantee yourself a stable (even though not high) income since all the stages have been already elaborated by your parent company;
invest minimum resources and time in shaping up your online casino;
spend money only on small winnings while your leaser will be responsible for big sums;
work without any problems with the law since everything has been legally registered;
have a personal brand to promote.
Remember that here are a lot of scammers who sell unreliable products at unreasonable prices. In order to avoid this, you are recommended to contact the most popular companies. For example, Rosloto is an established leader on the market that offers excellent support for all its clients. Don't be afraid to resort to professional help since a turnkey casino option is probably the most efficient way to get your own online casino going.
Connect Online Casino Demo
And work the first 10 days for free! Test your business before buying.