The world is an utterly endless place. What is forbidden in one country is completely legal in another. This is precisely the case of the online gambling business in the USA. Unfortunately, you aren't able to start any kind of platform in this country legally. That's why you have 2 ways to go — follow the black direction (you will eventually be discredited, so Rosloto doesn't recommend it) or register your company in any other jurisdiction that can grant you access to the US market.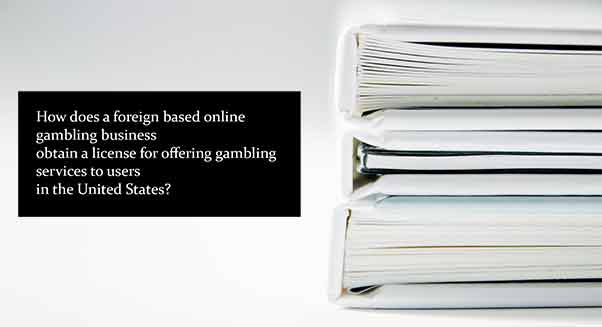 Since not all jurisdictions provide access to the US gambling market, you must be ready to register your business in some particular countries that do offer such services. So, among the most popular destinations for the US services provision are:
Curacao
Antigua and Barbuda
Kahnawake
Costa Rica
These countries will allow you to enter the desired US market and start offering your services on a completely legal basis.
In order to get a license in one of these jurisdictions, you will have to:
comply with all regulations that the local authorities require;
develop an elaborated business plan of your organizational process;
gather the necessary documents;
apply for a license at a local Gaming Commission;
wait for the permit to be ready in up to 2 months.
Usually, if you try to accomplish everything by yourself, it can take some time since you may have no influence or experience in this sphere. So, logically, it would be a beneficial move to resort to the experts who have worked quite a lot with similar issues. The Rosloto specialists can provide you with any help you might need, including licensing. Moreover, the entire process can take from 2 weeks. Just don't be afraid to start something new and it can eventually become your profitable milestone.
Connect Online Casino Demo
And work the first 10 days for free! Test your business before buying.